CHICAGO — City Council delayed a vote Wednesday on a controversial plan that would allow companies to boot cars in private parking lots citywide.
The ordinance's sponsor Ald. Ariel Reboyras (30th) and Ald. Emma Mitts (37th) moved to "defer-and-publish" the measure at Wednesday's Council meeting, a procedural move that kicks a vote on an issue down the road.
Private lot booting — different from boots attached to cars on public property by city employees — is already legal in 35 wards as part of a patchwork system that some alderpeople are fighting to keep local control over.
But Reboyras' ordinance would let businesses across the entire city hire companies to boot parking violators in their lots, regardless of the ward.
Reboyras introduced the measure earlier this year, telling Block Club in April he did so at the behest of former 49th Ward Ald. Joe Moore. Moore now works as a lobbyist for Innovative Parking Solutions, the city's primary private booting company.
The proposal was advanced to the full City Council last week by the Committee on License and Consumer Protection.
But during Wednesday's full Council meeting, Mitts and Reboyras delayed the vote, opting to decide on the ordinance at a later City Council meeting.
Ordinances are often deferred and published when measures face Council opposition, or when a sponsor does not believe there are enough votes to ensure its passage.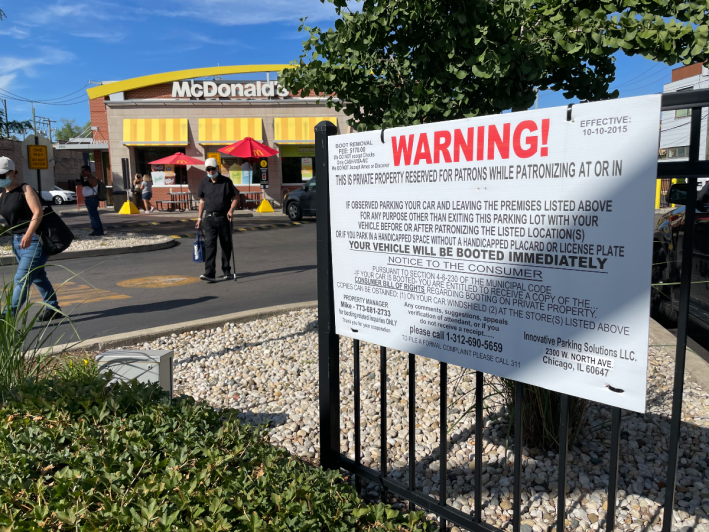 Private booting companies are allowed to charge parking offenders a maximum fee of $170 to remove a boot. Innovative Parking Solutions owner Michael Denigris told Block Club in July his company currently operates in more than 100 lots across the city.
Denigiris and other proponents of expanding the practice argue it's an effective way for business owners to manage their parking lots, and is a lot better than the alternative: getting towed.
"Instead of towing a vehicle to a distant pound and charging the vehicle owner hundreds of dollars in towing and storage fees, an employee of [a booting company] … removes the boot after informing the owner of the vehicle why they were booted, and the offender pays $170 fine at the location and is free to get in the car and drive away," Moore said at last week's committee meeting.
But opponents argue it's predatory and unfair, as parking violators are often booted within seconds of leaving a private lot.
Ald. Daniel La Spata (1st) banned private booting in his ward last year, and has become an outspoken critic of the practice.
"To me, $170 is a lot to pay for a split second error in judgment," La Spata told Block Club in July. "I do believe that this is an issue where aldermanic prerogative is valid, where we should have a voice in this practice and whether it is appropriate for our communities."
Speaking in opposition at last week's License Committee, Ald. Maria Hadden (49th) urged her colleagues to vote against Reboyras' ordinance.
"People have a right to tow in their private property. … But this is too hard for working people, for folks who are just trying to live their life," she said. "No one's trying to restrict people's private property rights. This is just about a private company that wants to have a free-for-all on the city and expand their market."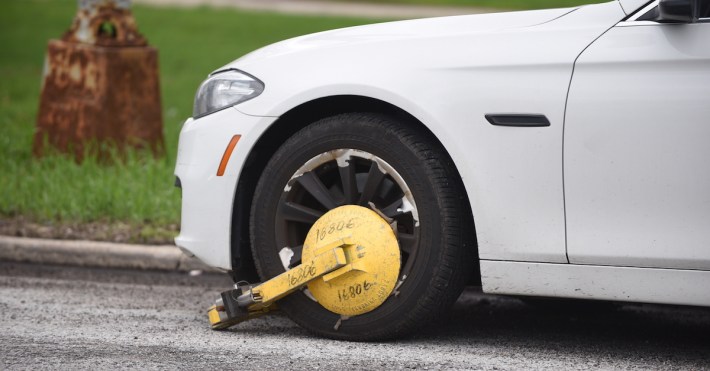 Watch our "On The Block" TV show on The U, CW26 and MeTV.
Listen to "It's All Good: A Block Club Chicago Podcast":