OLD IRVING PARK — A Far Northwest Side park will be rededicated Thursday, the culmination of a yearslong effort by neighbors to honor a German-Jewish writer killed in the Holocaust.
The rededication for Kolmar Park, now named for Gertrud Kolmar, is 2 p.m. Thursday at 4143 N. Kolmar Ave.
The ceremony comes five months after Park District officials unanimously approved the rededication request and almost two years since Northwest Side residents began a neighborhood campaign to have the playlot named for the writer.
Kolmar, who was born in Berlin in 1894 and died in the Auschwitz concentration camp in 1943, wrote more than 450 poems, two short novels, short stories and other writings, continuing her work even while persecuted by the Nazis before and during World War II.
The park was formerly named for Kolmar Avenue, which referenced a town on the border of France and Germany.
The rededication push received support from local and national politicians, Jewish organizations and museums and even gained international support — including from Kolmar's last living relatives, who found out about the effort after reading a Block Club Chicago story.
Kolmar's great-nephew, Paul Chodziesner, who lives in Australia, will attend the ceremony along with dozens of community members. Park District General Supt. Rosa Escareno, Mayor Lori Lightfoot and state Sen. Sara Feigenholtz are also expected to attend.
RELATED: Northwest Side Park Now Honors German-Jewish Poet And Holocaust Victim Gertrud Kolmar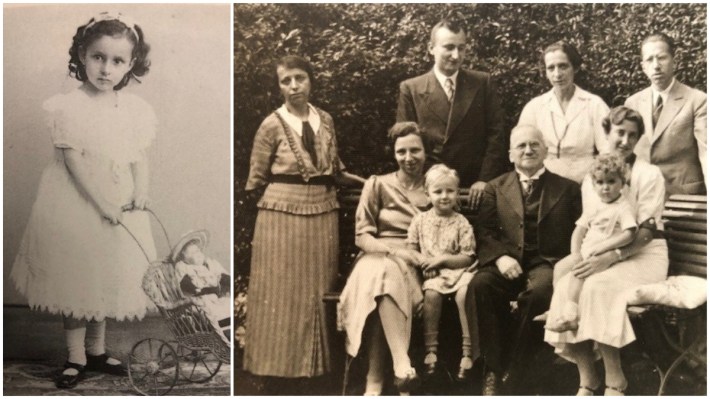 Guests will make speeches and read Kolmar's poem, "The Poetess," said Merry Marwig, who spearheaded the rededication effort and organized the event.
The Old Irving Park Association bought a memorial tree for Kolmar that will be planted before the event, said Marwig, who is a board member of the group.
The rededication committee also wants to create a physical representation of Kolmar with a memorial bench or sculpture, and the Old Irving Park Association has set aside $1,000 for a plaque. Local artists have submitted proposals of ways to celebrate Kolmar, Marwig said.
Marwig hopes the renaming can bring the poet peace, she previously said.
The rededication is like "a resolution coming from this dark moment in history," Marwig said. "It's a way to honor what happened. … It's really about learning from the past, remembering people like Gertrud Kolmar; and every other person [killed in the Holocaust], whether you are famous or not, needs to be remembered. This is one way we can do that."
Listen to "It's All Good: A Block Club Chicago Podcast":