DOWNTOWN — A new lounge near the top of the former John Hancock Center allows people to grab a drink 1,000 feet above the city.
CloudBar, a $2 million lounge on the building's 94th floor at the 360 Chicago Observation Deck, features food and drink options from local businesses, including Moody Tongue Brewery, Revolution Brewing, Kikwetu Coffee Company and Kit Kat Lounge and Supper Club. The concept was created by Gettys Group, a local design firm.
"Our partners in our neighborhoods … that we are working with … have the opportunity to share their message with the hundreds of thousands of visitors that come through here every year," Nichole Benolken, general manager at the observation deck, said during the grand opening Wednesday. "In exchange, our guests get the opportunity to learn a little bit more about what we believe is the true Chicago."
Guests will take a 42-second elevator ride to 360 CHICAGO where they will find the 18-seat bar. It has mirrored ceilings and floor-to-ceiling windows lined with ledge seating.
CloudBar's menu includes cocktails inspired by Chicago's neighborhoods, such as the Orange Line, Layover and the Gold Coast Manhattan. Other cocktails are exclusive to the Kit Kat Lounge and Supper Club in Lakeview.
Soon the lounge will offer "neighborhood pairings" that will include one dessert and two to three cocktails with a descriptive card with a narrative of the neighborhood and the local vendor. CloudBar aims to feature 10 of Chicago's 77 community areas in this year's rotation.
"We encourage our guests to get beyond deep-dish pizza and Downtown and go out and explore neighborhoods," Benolken said.
Keeping with its neighborhood theme, customers can also browse a photography exhibit, "The Culture: 3 of 77," which is part of a new documentary, "3 of 77: the Soul of the Midwest," exclusive to 360 Chicago.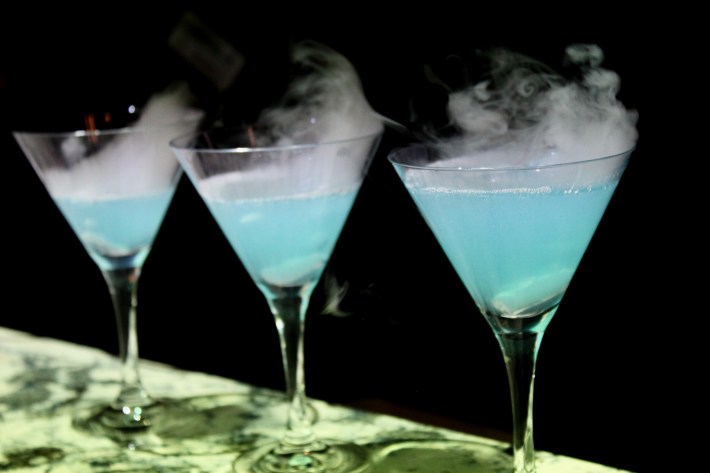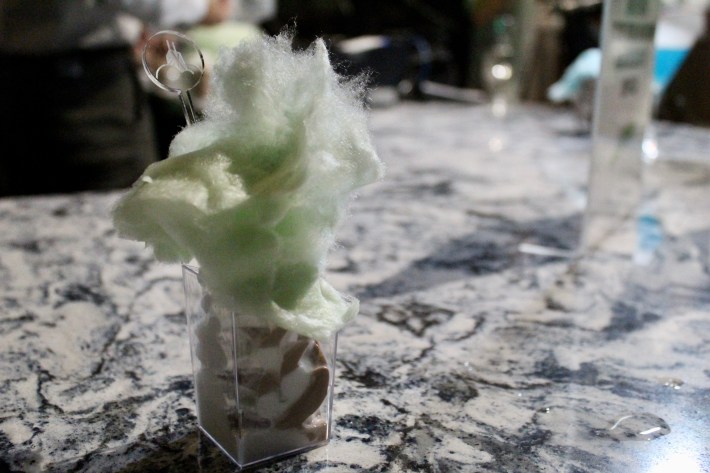 The documentary and exhibit were created by local filmmaker Harvey Pullings II and hosted by Jahmal Cole, founder of the nonprofit My Block, My Hood, My City. The documentary introduces viewers to Bronzeville, Lakeview and Pilsen.
"No matter where you're from, all of us share this experience, and we share this one city through different perspectives," Pullings said "Whenever we come to 360 Chicago, we hear tourism. It's not just about tourism; [it's about] exploration, because the only way we can continue to connect with each other is by visiting each other, supporting each other's businesses … learning about each other."
Tickets to 360 Chicago are required for entry to CloudBar. General admission prices start at $30 for adults. CloudBar is open 9 a.m.-11 p.m. daily.
See more photos of the bar: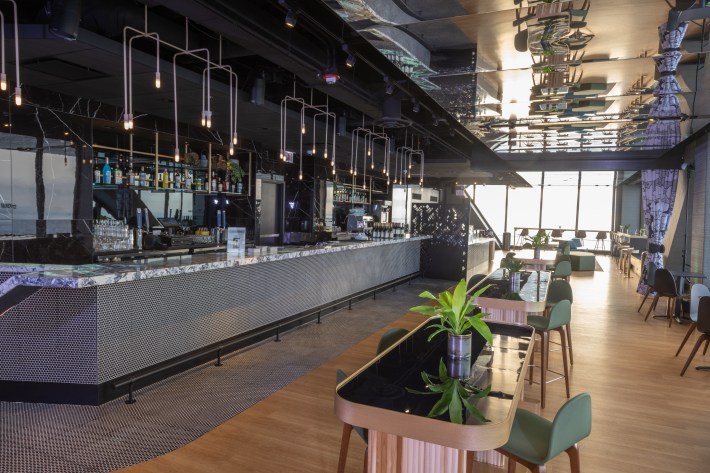 Watch our "On The Block" TV show on The U, CW26 and MeTV.
Listen to "It's All Good: A Block Club Chicago Podcast":