WICKER PARK — A beloved bookstore and cafe is reopening in Wicker Park almost a year and a half after owners closed its original location in the neighborhood.
Volumes Bookcafe, 1373 N. Milwaukee Ave., is planning a soft launch this week while aiming for an official opening Saturday, depending on when it receives a final certificate from the city, co-owner Rebecca George said.
The space has been operating as a Volumes pop-up location since last year. The bookstore also runs a location at 900 N. Michigan Ave. in the Gold Coast.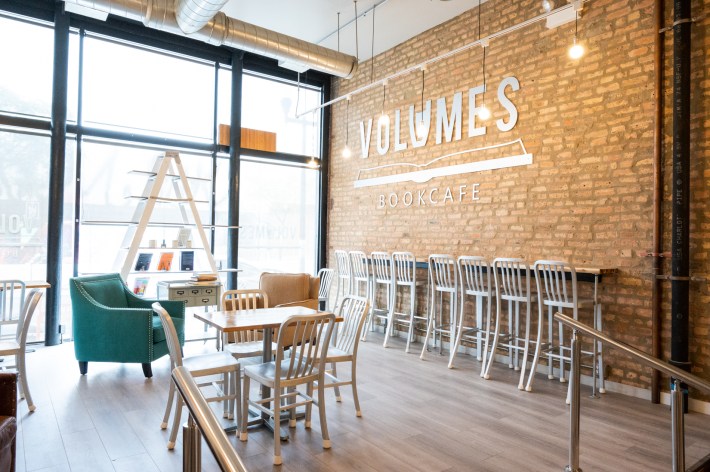 George and her sister, Kimberly George, opened Volumes in 2016 at 1474 N. Milwaukee Ave., hosting frequent author events, readings, game nights and open mics.
But after five years in business, the George sisters chose last year not to renew their lease, citing "epic losses" during the pandemic and high rent along Wicker Park's Milwaukee Avenue business corridor.
Now, the bookstore is reopening in a slightly larger location on the same block as longtime Wicker Park businesses such as Reckless Records and Transit Tees.
Volumes will include a full cafe with literary-themed drinks, baked goods and — eventually — beer and wine. The store has seating and space for live events, which are resuming this week.
"I think we've created kind of what we had before, which is a quieter, more chill space, a welcoming space. I think that's what we had before and that's what we wanted to replicate again," Rebecca George said.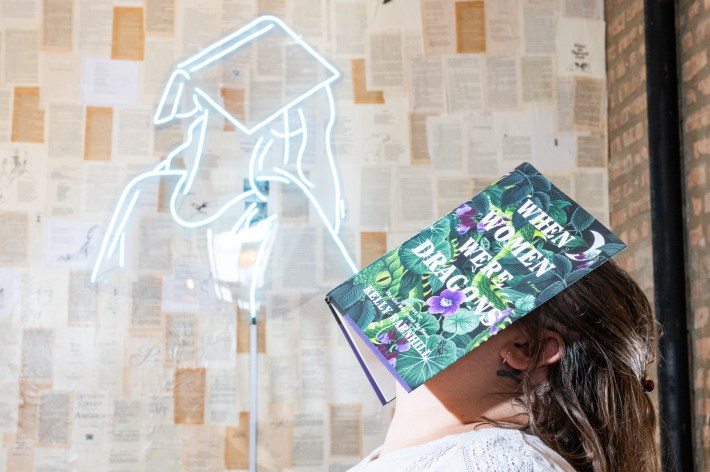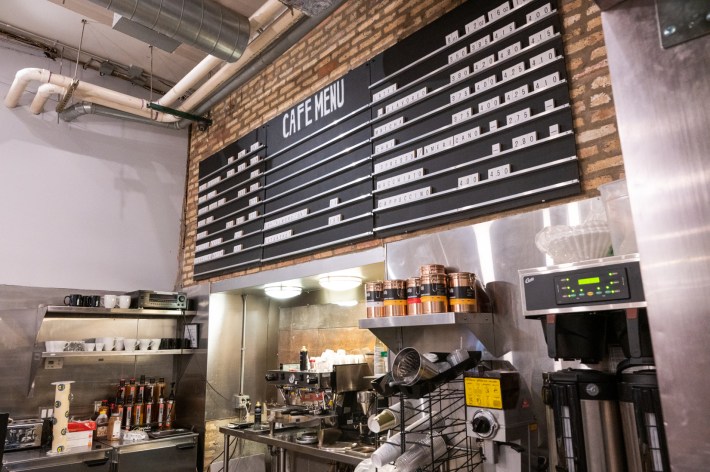 The store features murals, new shelves and reading-themed decorations, such as a neon sign of a woman with her head in a book. George said they've also expanded their romance genre offerings, and the children's section is as big, if not bigger, than at the first Volumes location.
"We know how many kids are in this neighborhood. And I think curating to meet the needs of growing young people is key to what we want [to do]," she said.
But perhaps the biggest change for the George sisters is they now own their storefront.
After closing the original Volumes in 2021, Rebecca George said there was an outpouring of community support from neighbors and customers who wondered how they could help get the store back open.
The end result was a group of about 20 people who came together to invest in the business, allowing the Georges to to buy the ground floor of their current building.
Their mortgage is now less than half of what rent was at the former space, George said.
"Pretty much immediately, the community contacted us about how can we get you back right, like, how do we make this happen?" she said. "It's a more permanent solution. [The rent] is never going to go up."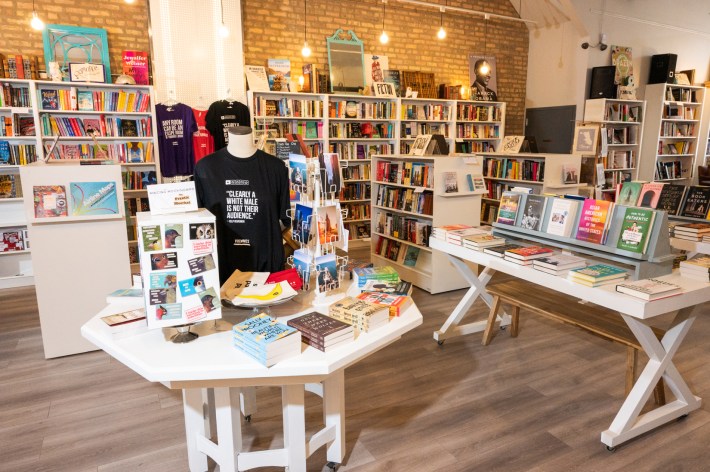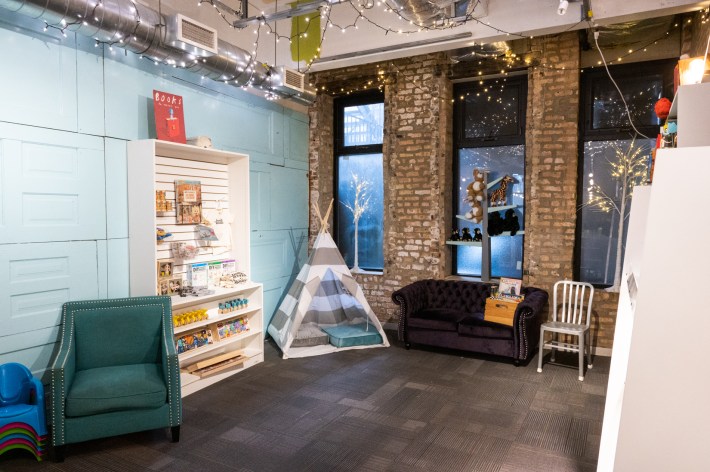 Volumes saw a massive influx of online orders during the pandemic, which helped keep the business afloat, George said.
But George is eager for the return of in-person shoppers, open mic nights, weekly storytimes, author readings and more.
"I think that the people who are regulars recognize that when they come in here … they just want to talk about [books]. People just want to talk about books, right? And it's all about reminding people how beneficial that is," George said.
George and her sister — with help from their retired dad — did a lot of work on the new space themselves. But they also had regular assistance from volunteers, who helped move them into the space, paints the walls and more, she said.
That dedication speaks volumes about the kinds of businesses people want in their communities, George said: locally owned places to gather and shop, something that's become increasingly rare as more corporate brands move to Wicker Park.
"I have nothing but unconditional love for this community," George said. "Just even thinking about how much they've put in, whether it's money or just continuing to be a customer … all the investment that they've put into keeping us here, they know the value of what we provide for the community. Yeah, it makes me cry, just all the time."
Volumes Bookcafe will be open initially 10 a.m.-6 p.m. daily, and it will stay open later for events, George said. Stay tuned for the latest updates on the bookstore's social media.
Listen to "It's All Good: A Block Club Chicago Podcast":