ANDERSONVILLE — A prominent bank building in Andersonville could give way to a Trader Joe's grocery store under a new development proposal.
A property owner is asking for city approval to redevelop the U.S. Bank at 5340 N. Clark St. into a combination Trader Joe's and bank building, according to Ald. Andre Vasquez's 40th Ward office.
The proposal calls for demolishing the existing bank for a new building that would house a Trader Joe's and a much smaller U.S. Bank, plans show. Parking for the 15,000-square-foot Trader Joe's would be on top of the new building with an access ramp off Summerdale Avenue, real estate attorney Jack George said at a community meeting Monday.
U.S. Bank would take the southern portion of the proposed building with a parking lot and drive-thru ATM just behind the new building at Ashland and Summerdale avenues.
To make way for the drive-thru and nine bank parking spaces, a home at 5339 N. Ashland Ave. would need to be demolished. The property would then need to be rezoned from residential to business to allow for the bank drive-thru.
The parking lot and drive-thru would be improved with plantings and benches, according to plans posted to Vasquez's website.
Developer Alan Schwartz owns the bank building and the home that would give way to the new development, records show. The home has been vacant in recent years, said George, the attorney representing Schwartz.
The bank building site is already zoned to house a grocery store.
Vasquez will host a virtual community meeting to discuss the proposed development and zoning request at 7 p.m. Oct. 26.
If approved, the development would bring a Trader Joe's to the Far North Side after years of neighbors clamoring for the national grocery chain.
Trader Joe's is often one of the first businesses neighbors pitch for new developments. In 2020, West Ridge neighbors and business development officials petitioned Trader Joe's to open at the former Baker's Square spot at Western and Touhy avenues.
That former restaurant site has since been redeveloped into a strip mall anchored by Starbucks.
In 2015, Edgewater neighbors sought Trader Joe's to open at the former home of El Norte at 5600 N. Ridge Ave., but the company declined the offer. Instead, a School of Rock music lessons business anchors that development.
Trader Joe's almost came to Edgewater before that. The strip mall on Broadway just north of Foster Avenue was slated to house a Trader Joe's. But the company pulled out at the last minute, much to the dismay of neighbors, DNAinfo Chicago reported. A PetSmart, Chipotle and Starbucks ended up coming to the development.
Logan Square residents also fought to bring the store to the Megamall redevelopment, to no avail.
Trader Joe's has six locations in Chicago, including one in Lakeview and two in Lincoln Park. There is also a Trader Joe's in Evanston.
For more information on the Trader Joe's development proposal, click here.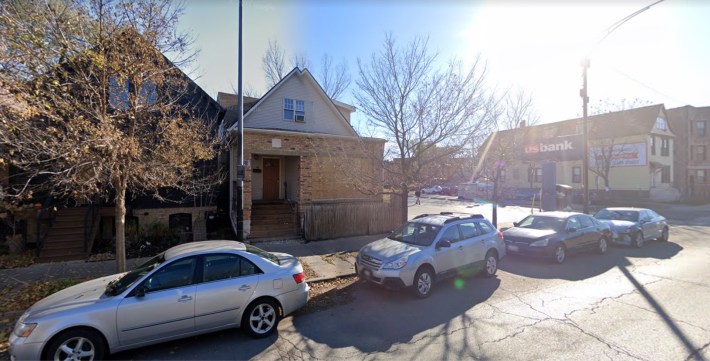 Watch our "On The Block" TV show on The U, CW26 and MeTV.
Listen to "It's All Good: A Block Club Chicago Podcast":