IRVING PARK — Ald. Ariel Reboyras is retiring after 20 years serving the Northwest Side, he announced Tuesday morning. 
The 30th Ward alderman — who represents all or parts of Irving Park, Portage Park, Hermosa and Belmont Cragin — will retire at the end of his term, according to the Tribune's Greg Pratt. He will join more than a dozen other City Council members who are making their departures.
Reboyras did not respond to requests for comment.
RELATED: Here's A Full List Of City Council Seats Likely Up For Grabs In 2023
A New York City native, Reboyras moved to Chicago as a child and went to University of Illinois Chicago. He previously worked in the city's former General Services department, climbing the ladder to become deputy commissioner. He also worked as a Chicago Public Schools teacher.
In all, he has worked in city government more than four decades. He told the Sun Times' Fran Spielman he wants to spend more time with his mother and brother.
"Why now? Why not? Forty-four years in city government. I want to spend a little more time with my mom, who's very ill, and she's 92. That's No. 1 for me. And help out my brother. He's not doing too well, either," Reboyras told the Sun-Times.
Reboyras was elected to City Council in 2003 and won subsequent reelection bids. He was a close ally of former Mayor Rahm Emanuel.
But Reboyras was forced into a runoff in 2019 when he faced Jessica Gutiérrez, the daughter of former Rep. Luis Gutiérrez, in a messy race. He narrowly won by about 300 votes, gathering 51.9 percent of the vote to Gutiérrez's 48.1 percent.
Gutiérrez announced her second campaign for the seat over the weekend.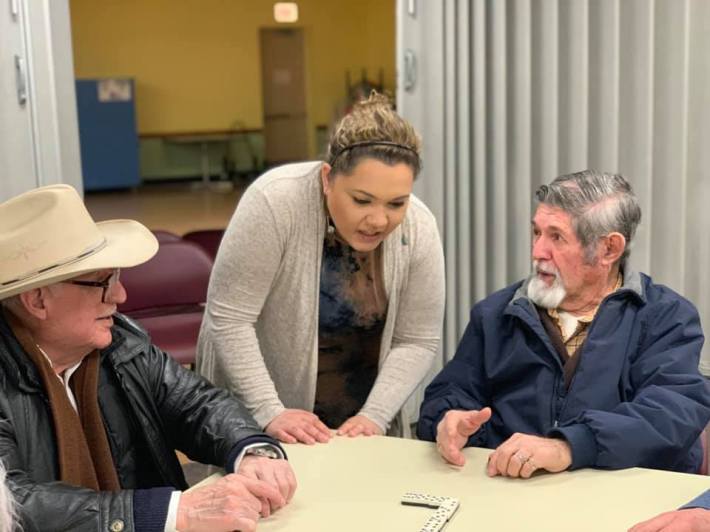 Gutiérrez works as the director of community outreach at the Puerto Rican Cultural Center in Belmont Craigin and is a "lifelong progressive democrat, educator and community organizer," according to the news release.
Gutiérrez technically lives outside the 30th Ward under the newly approved ward map, but she plans to move if she is elected, according to her campaign. State law allows aldermanic candidates to run for the ward they lived in before remapping.
Listen to "It's All Good: A Block Club Chicago Podcast":