ROGERS PARK — Sarom Sieng sold egg rolls and other Cambodian cuisine to help her family get by in the United States after fleeing violence in her home country in the '70s.
Now, Sieng and her daughter, Mona Sang, are again sharing Cambodian food with the public, this time in a fine dining setting to loyal Rogers Park customers.
Khmai Cambodian Fine Dining, 2043 W. Howard St., opened in late June as just the second authentic Cambodian spot in Chicago, Sang said. The restaurant is an extension of the Mona Bella catering company the mother and daughter opened during the pandemic to rave reviews.
With both endeavors, Sang wants to pass on knowledge and appreciation of Cambodian food and culture her mother taught her. Khmai Fine Dining appears to have found an audience who is very willing to learn.
"I just want to share my mom's story and bring my culture here," Sang said. "We want to give every customer the full experience of eating authentic Cambodian cuisine."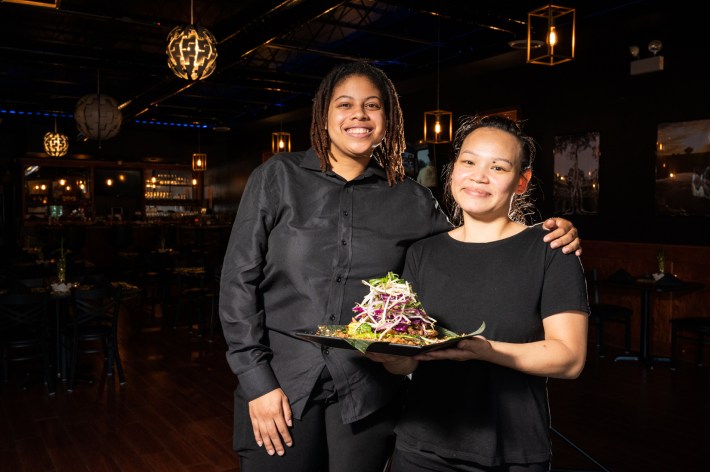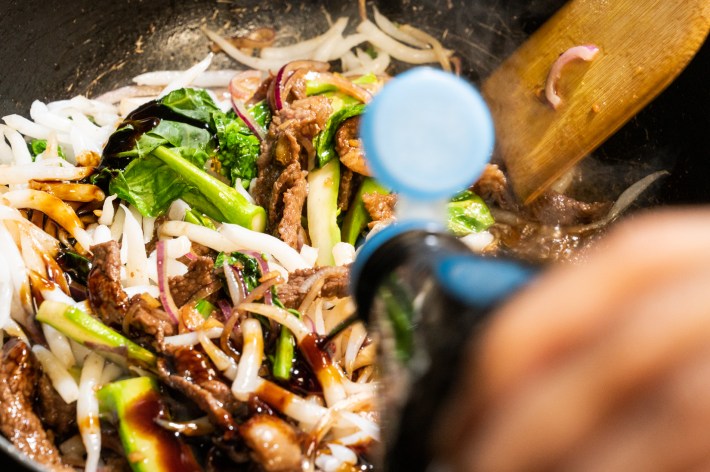 Sang was born in a refugee camp, where she lived with her mother and siblings after they fled the Cambodian genocide that killed as many as 3 million people.
Sang's father had been executed by the Khmer Rouge, the regime that had taken over Cambodia following years of civil war, Sang said. Her two brothers were killed while escaping, she said.
Migrating to New York City in the '80s, Sang and her family stayed with other refugee families seeking a new life. Sieng sold egg rolls and Cambodian curry to neighbors as the family settled into their new country.
"These egg rolls helped get us school supplies, helped get my brother his graduation gown," Sang said as she brought out a plate of her mom's egg rolls, which are made daily at Khmai Fine Dining. "This is a woman who had nothing coming to the U.S. Through cooking, she was able to support her kids."
Sang decided to go into cooking for herself, too. She got a job at Ivy Room, where she worked as a chef for Lettuce Entertain You's private events space in Gold Coast.
Sang worked at Ivy Room for seven years, until she was laid off during the pandemic. She and her mother started cooking traditional Cambodian food for family and friends — leading to their catering business.
While working from a Rogers Park church's kitchen, Mona Bella catering garnered a following and positive reviews. Customers encouraged Sang to open a sit-down restaurant.
Sang decided to give it a shot. She settled on a Rogers Park storefront that previously held the restaurant I'm Soul Hungry. The concept was to bring the freshest, most authentic version of Cambodian cuisine to her home neighborhood, Sang said.
The food is thoughtfully plated and presented, a skill Sang picked up from her years in the upscale catering business. But the prices are more moderate, with only one entree above $20. The idea is to give an approachable but memorable experience for customers likely trying a new cuisine, Sang said.
"We want people to know how much care we put into the food," she said.
The concept has caught on, management said. Khmai now requires reservations after 7 p.m. and no longer takes walk-ins Thursday-Saturday. Thats partly due to demand and partly to make sure it has enough ingredients stocked to make everything fresh that day.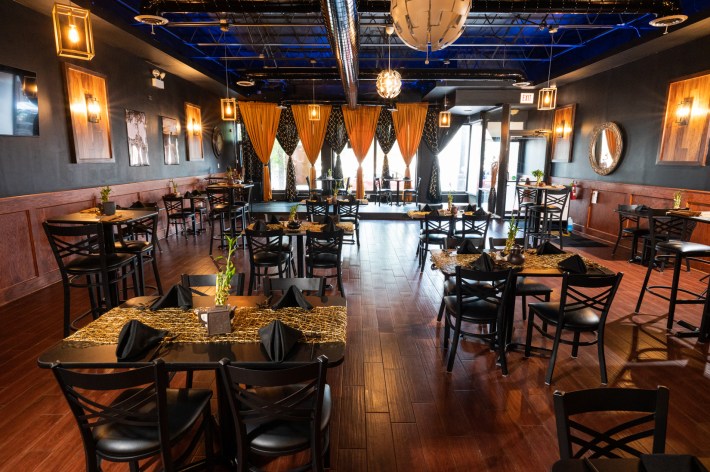 Most days, Sang's mother is in the kitchen helping the business. Sang said she is happy to be able share the family's culture through the restaurant with help from the woman who passed it on to her.
"Some of these recipes were lost," Sang said. "A lot of people don't know what Cambodian people went through. We just want to educate people about the culture and the food."
Khmai Fine Dining is open 3:30-9 p.m. Tuesday-Friday and noon-6 p.m. Saturdays. For more information, click here.
Listen to "It's All Good: A Block Club Chicago Podcast":