EDGEWATER — South Side resident and herbalist Deirdre Austin has been making soap since she was 8 years old, taking after her grandmother.
Now, Austin has opened a shop in Edgewater using those same recipes alongside her son. Their business, Mella'Ninn Complex-DMApothecary, opened Saturday at 5230 N. Sheridan Road.
The store is filled with natural, plant-based products: bar soaps, shampoos, body butters, face masks, facial sprays, candles and wax melts, bath accessories and more.
Customers can also create custom face masks in the store, and Austin plans on hosting soap- and candle-making classes.
The shop began as a holistic way to treat Austin's allergies through homemade remedies, she said.
"Grandma made everything in the kitchen," she said. "She could go into the closet and fix anything that was wrong with you."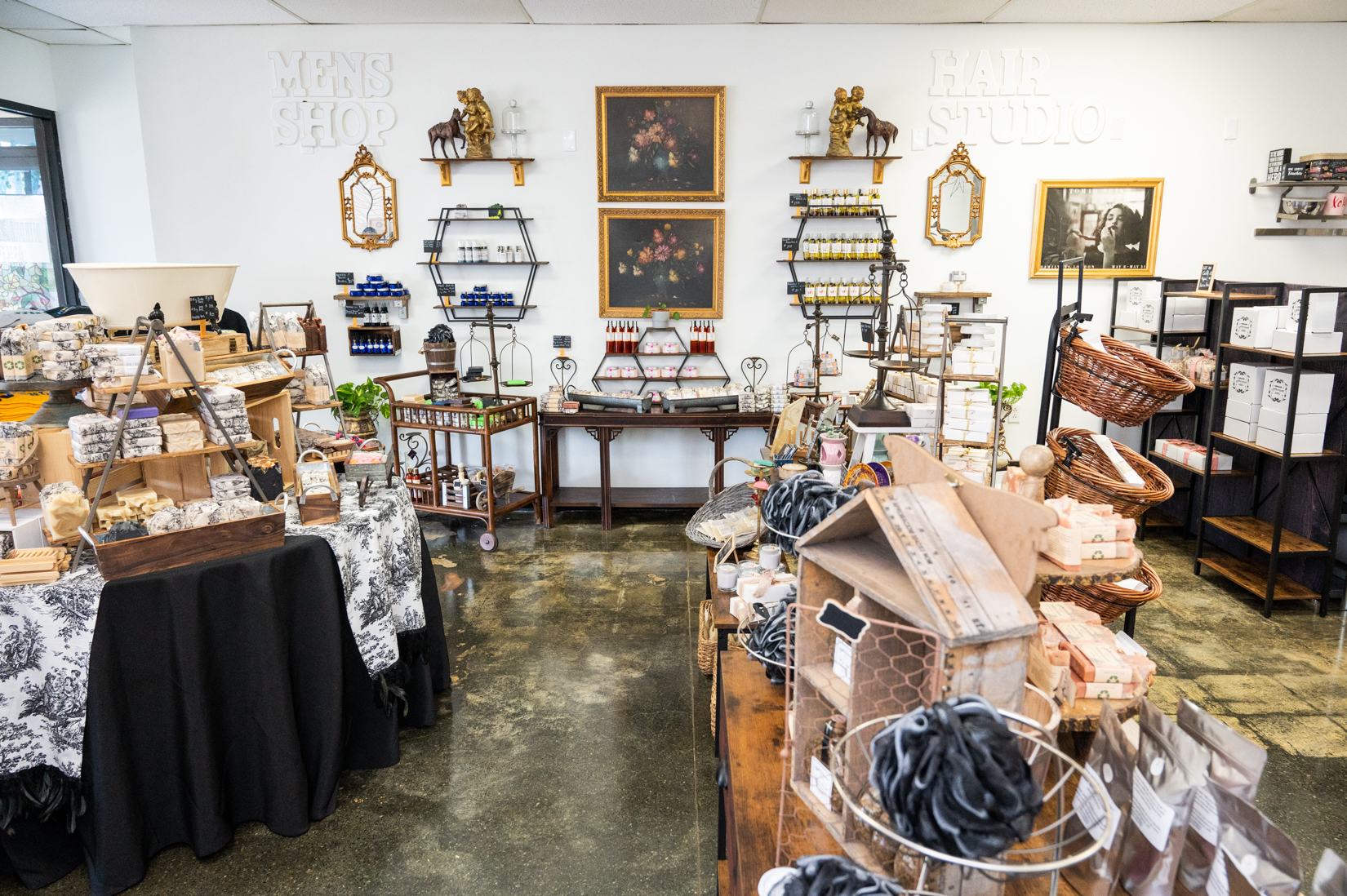 Austin, who grew up in Pullman, started making products to share with friends and family in 2007, opening her own online shop in 2014. But the goal was always to open a physical store, she said.
When Austin's mother died in 2016, she decided to pursue her business more seriously.
"After that, I went wholeheartedly," Austin said. "When she passed, I realized my 'later' is 'now.' I've got to get it going."
Austin and her 21-year-old son, Matthew Walcott, spent months setting up the space to create a natural, relaxing environment, they said. The walls are white with floral murals, natural brown flooring, and there's little color beyond the beauty products.
"We tried to make it as quaint and cozy and warm as we possibly could," Austin said. "We want you to feel what we feel when we walk in every day."
Walcott, a graphic artist and student, makes the soaps and scrubs. He has painted murals across the store's walls and created vinyl stickers for the windows.
Apparel from Walcott's brands, Jestr and Venomus, are also for sale at the apothecary.
"It's a family business," Austin said. "It's been great being in a partnership with him and not having to do it alone."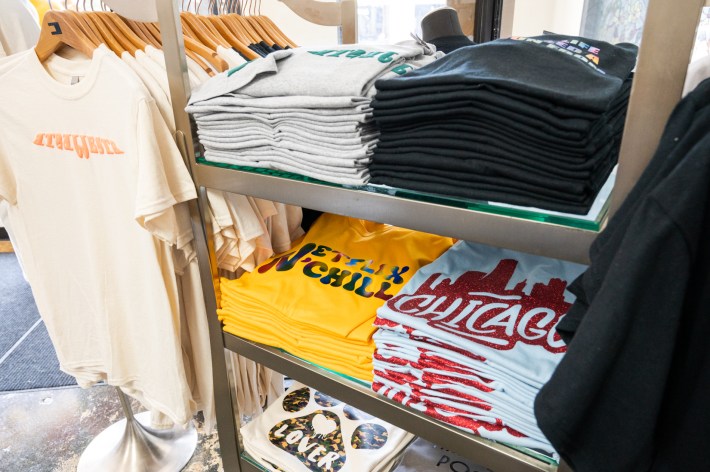 Edgewater neighbors have been nothing but welcoming, Austin said.
"We got so much positive feedback, even from just people stopping by," she said. "It's been really exciting to watch the neighborhood get behind us and kind of the momentum build."
The shop is open noon-6 p.m. Tuesday-Friday and noon-5 p.m. Saturday. It's closed Sunday-Monday.
Listen to "It's All Good: A Block Club Chicago Podcast":