OLD TOWN — A 31-year-old man was shot and killed outside Saturday morning an Old Town public housing development, police said.
About midnight, officers were called to the 1300 block of North Hudson after people hearing gunshots, police said. They found a man on the ground who had been shot in his chest.
The man was taken to Northwestern Hospital, where he was pronounced dead, police said. He was identified as Garvis C. Jones by the Cook County Medical Examiner's Office.
The man who was shot was awaiting sentencing on federal gun charges, according to CWB Chicago.
Detectives are investigating.
The shooting happened near the Marshall Field Garden Apartments public housing complex, which is across the street from Manierre Elementary School, 1420 N. Hudson Ave., and the Sedgwick Brown Line stop.
Officers at the scene Saturday said the shooting was likely captured on cameras connected to the apartments, but the police camera on the block did not catch the shooting in full.
The apartment complex has private security and multiple cameras. Private security personnel on the scene Saturday declined to comment.
About two dozen neighbors and friends gathered near where the shooting occurred to honor Jones on Saturday morning. Residents tied green and black balloons to trees outside the back entrance to the apartment complex.
Further down the block, more neighbors sat on lawn chairs under silver balloons that spelled "B-O-O-C," pronounced "Boo-C." Residents said the balloons represented a nickname for Jones.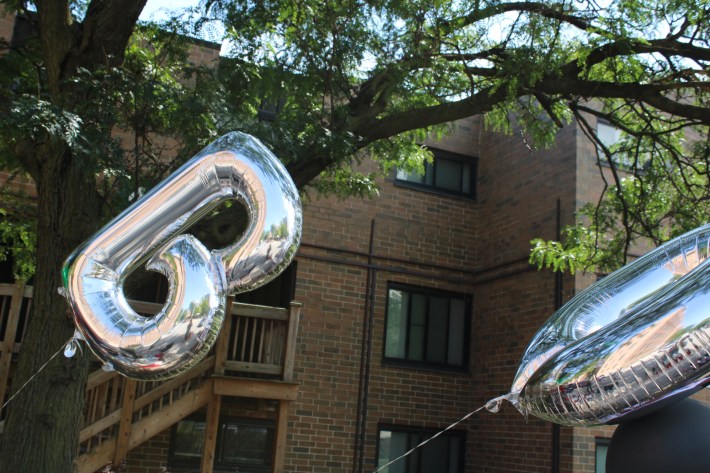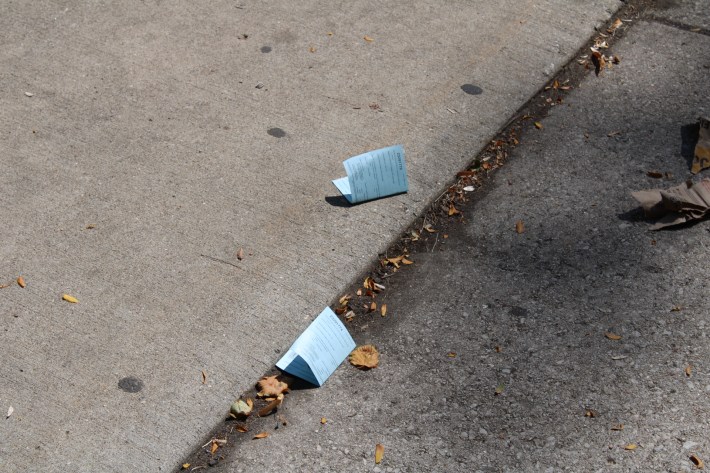 Listen to "It's All Good: A Block Club Chicago Podcast":