CITY HALL — Organizers are pushing harder to block a Near South Side high school from being built on a former public housing site, demanding the city move it to another location and fulfill a years-old pledge to restore low-income housing.
Members from the Lugenia Burns Hope Center, Kenwood-Oakland Community Organization and People Matter — along with Bronzeville and Chinatown residents — attempted to deliver a short list of demands Thursday to City Hall, but they were turned away by Mayor Lori Lightfoot's security detail. Organizers said a previous request to meet with the mayor went without a response.
The coalition of activists has been fighting for months to get city officials to reconsider their plan to build the proposed Near South Side high school on the site of the former Harold Ickes Homes at 24th and State streets. They say they've been "shut out" of the decision.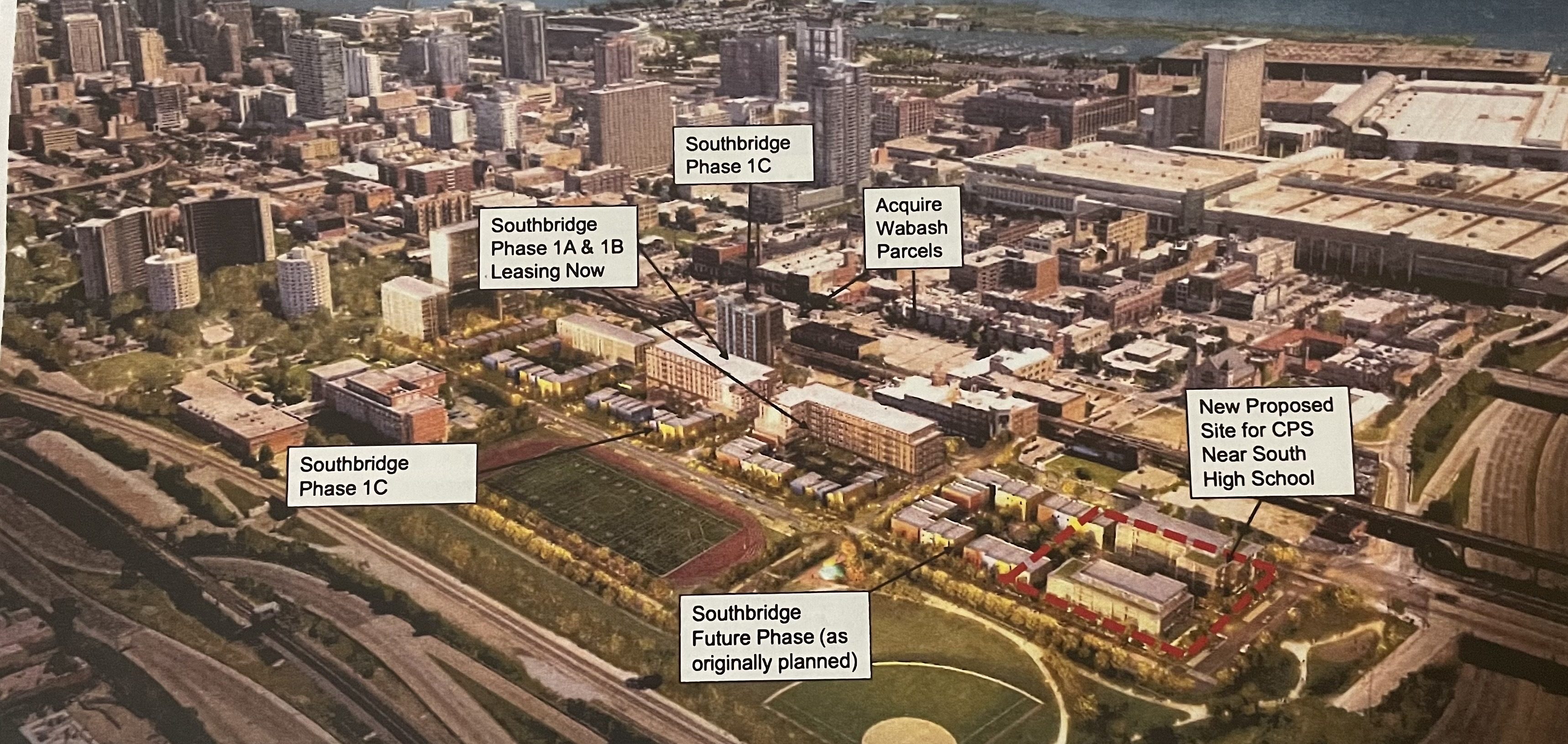 The Chicago Housing Authority entered a land lease agreement with Chicago Public Schools earlier this summer, agreeing to turn over the southernmost portion of the lot at 2400 S. State St. for the purpose of building a $120 million open-enrollment school to serve students from Armour Square, Bridgeport, Bronzeville, Chinatown and the South Loop.
Part of that land is being redeveloped into the Southbridge mixed-income development with 244 apartments set aside for CHA families.
Because of that, the deal for the school involves a land swap in which the housing agency would get the deed for 2 acres at 2240 and the 2300 block of South Wabash Avenue, according to board documents. That land would be used to build the remaining housing outlined in the Southbridge development, officials said.
But the deal prompted concerns the housing agency won't build all the units it promised, an issue that has come up elsewhere as other CHA land is converted into something other than housing.
RELATED: This Land Was Promised For Housing. Instead It's Going To A Pro Soccer Team Owned By A Billionaire
Organizers want the housing agency to build all 244 units for public housing residents before making any other commitments for the land, they said.
The group also wants the school moved to The 78 megadevelopment site further northwest, and they want selective-enrollment Jones College Prep, 700 S. State St., repurposed into a neighborhood school serving South Loop students, organizers said.
Concerned that a new high school would sap students and resources from neighborhood schools, organizers also want $10 million devoted to academic improvements at Dunbar, Phillips and Kelly high schools in Bronzeville and Brighton Park.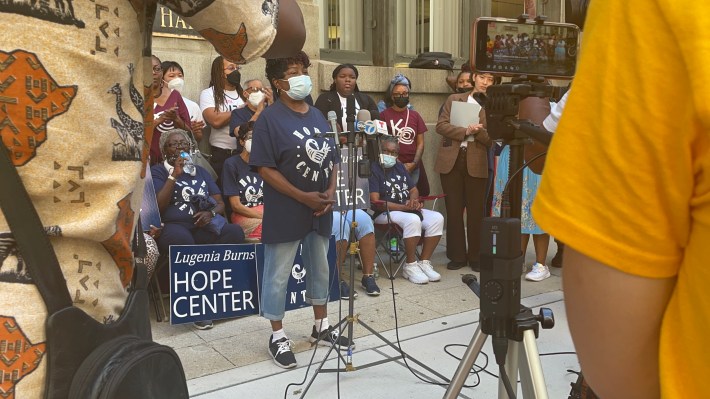 The groups held two town halls in August to inform residents of their plans and to shore up support for their cause. A petition urging officials to consider The 78 has garnered nearly 300 signatures so far, organizers sai.d
Roderick Wilson, executive director of Lugenia Burns Hope Center, said the coalition will reach out to state Rep. Theresa Mah and Ald. Nicole Lee (11th) — proponents of the proposed school — in hopes of finding common ground. With Lightfoot, the organizer isn't so sure.
"She controls the resources, so she can draw a line in the sand and not hear us, even though she's supposed to. We're willing to work together to find a solution that is beneficial to everybody," said Wilson, who was part of the coalition of activists fighting to keep Mercy Hospital open last year.
Wilson said the coalition hopes to meet with South Loop residents on the matter, hoping more voices could get city agencies to reconsider their plans.
In a statement, CPS spokesperson Mary Ann Fergus said it "remains committed to continued engagement on a proposed new high school serving Near South neighborhoods," and the district has been in conversation with families, public housing residents and advocates throughout the process.
"The current CPS proposal is responsive to the student population needs of the area and will ensure a diverse student body. The site at 24th and State is central to all the neighborhoods this school is hoping to serve, and it is accessible via various modes of transportation," Fergus said.
The Mayor's Office did not immediately respond to a request for comment.
Listen to "It's All Good: A Block Club Chicago Podcast":