CHICAGO — Hiroko Yamamura spent her youth running from one Chicago juice bar to the next, listening to some of the hottest tracks — until she began spinning her own.
Now, the DJ from suburban Western Springs is among the Chicago-area artists featured at this weekend's ARC Music Festival. It brings house and techno music legends from around the world to perform at the birthplace of house music.
The three-day fest runs 2-10 p.m. Friday-Sunday at Union Park, 1501 W. Randolph St. Tickets are still available here.
Yamamura plays 3 p.m. Friday at the Expansions stage.
"I'm definitely one of the third wave of artists, definitely not one of the innovators or creators, but really lucky to have come up during this time that there were all-age clubs and rave parties … just things for younger people to do in Chicago," Yamamura said.
Chicago was Yamamura's escape from a "normal life" where she frequented the now closed Medusa's, an all-ages nightclub along Sheffield Avenue.
In the late '90s and early 2000s, Yamamura could be found listening and looking for the hottest mixes at record shops such as Gramophone Records, Hot Jams and Hip House, she said.
"Those were the three places I really shopped at, and all the cool DJs worked there. If I was there at the right time and nice enough to them, we would get the promos. … It was very exciting," she said.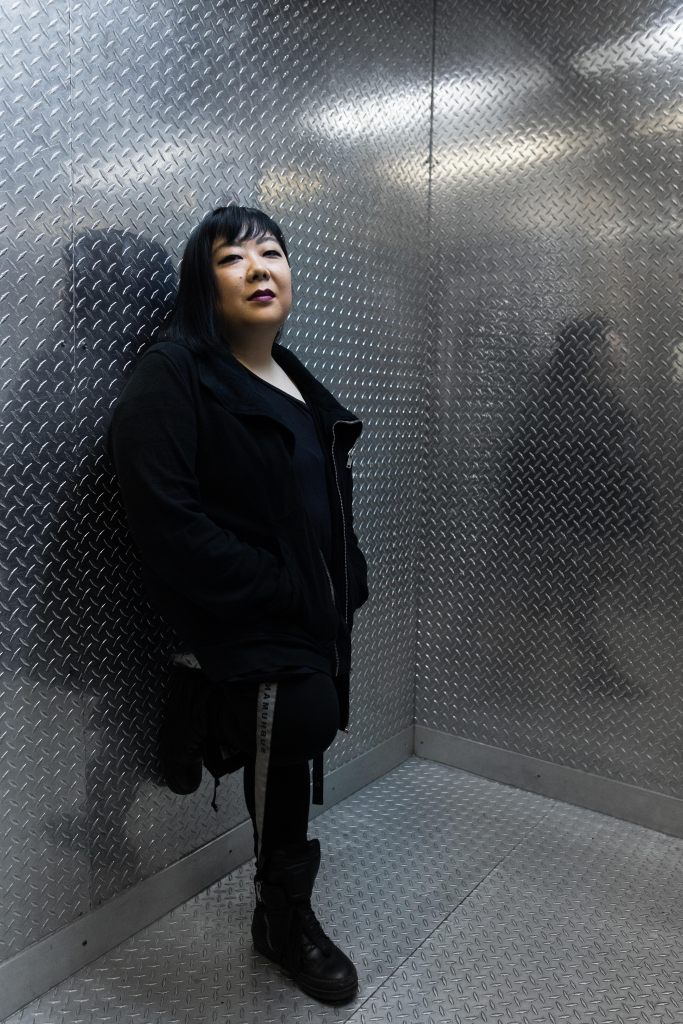 Yamamura DJ'd her first show when she was about 16 and was mentored by well-known Chicago artists such as Phantom 45, Mike Dearborn and Delta Nine, she said.
"They were very patient with a new girl like me … a teenage kid interested in all this music and not understanding the genres and the right words of stuff. But all the DJs in Chicago were very accepting and really helped inform people that were interested in the music," Yamamura said.
Fast forward two decades and Yamamura has played in venues across the world, recently being dubbed one of Chicago's Top 10 DJs by XLR8R Magazine.
Yamamura draws inspiration from classic science fiction and dark anime to create music that melds the house, acid and techno sounds that shaped her rave youth in Chicago, she said.
One of Yamamura's biggest inspirations is an anime and manga series called "Berserk." Written by the late Kentaro Miura, "Berserk" is set in a medieval Europe-inspired dark fantasy world. The story deals with violence, depression and assault, with characters overcoming great ordeals in their lives.
"For me, that's like the ultimate art. You have this growth, and whether there's an intention there from the artist or musician, there's this long story to these things — and for me, musically, I just think it's cool," Yamamura said. "But I also resonate a lot with the stories. … These long battles of kind of overcoming these terrible things."
Yamamura joins high-profile local DJs such as DJ Lady D, Ron Carroll, Gene Farris and Mike Dunn, who will showcase Chicago's roots at ARC. The festival, now in its second year, is one of the most inclusive shows Yamamura has been part of with artists old and new, representing different communities, she said.
"We've got some people that can be credited with creating house music there, as well as some artists that are really kind of the new school. And they're right next to an international touring artist that is playing huge stadiums the next day," Yamamura said. "They've also been really thoughtful about also including folks from LGBTQ+ community. It's way less tokenized here, and it just feels like it's actually integrated."
When Yamamura's not touring, locals can find her playing at PRYSM nightclub and Concord Music Hall. And if you want to know where's the best place to get your House music fix, Yamamura highly recommends Sunday nights at Smartbar.
"I think the foundation of house in Chicago right now is always going to be Sundays at Smartbar. … I still think that is the cream of the crop," she said.
Listen to "It's All Good: A Block Club Chicago Podcast":