BRONZEVILLE — A prominent basketball trainer who works with the likes of Jabari Parker and Talen Horton-Tucker is using his platform to create more opportunities for the city's youth.
Tim Brennan, co-founder of nonprofit Operation Basketball, has spent the summer hosting vaccination drives, signing up kids for summer jobs, teaching them trades and bringing the services directly to them by driving around a yellow school bus with a basketball hoop attached to the front.
Brennan co-founded Operation Basketball last year with Mike Holder, owner of West Town streetwear store Congruent Space. The pair have tapped into their connections with the power brokers of sports culture — Nike, Wilson, Under Armour and Chicago's pro hoopers — to develop programs to benefit young people. 
Operation Basketball received a $15,000 Freedom Summer 2022 Fund grant from My Brother's Keeper Alliance, an initiative created by The Obama Foundation. The organization gave $1 million in grants to nonprofits this year.
That financial support helped Operation Basketball host its first community basketball game Friday at Robert Taylor Park, 49 W. 47th St. Attendees could register to vote, get vaccinated, apply for jobs and take in the game for free. 
Parker was all smiles as he glided to the rim for dunks and stuck around afterwards for pictures with kids, while Brennan worked the room to greet and thank attendees.
"Trainers have platforms, and I think that comes with an obligation," Brennan said. "Oftentimes we get a duality of clients, players who come from means and those who don't. If we're going to be a part of the culture, we have to uplift all of it."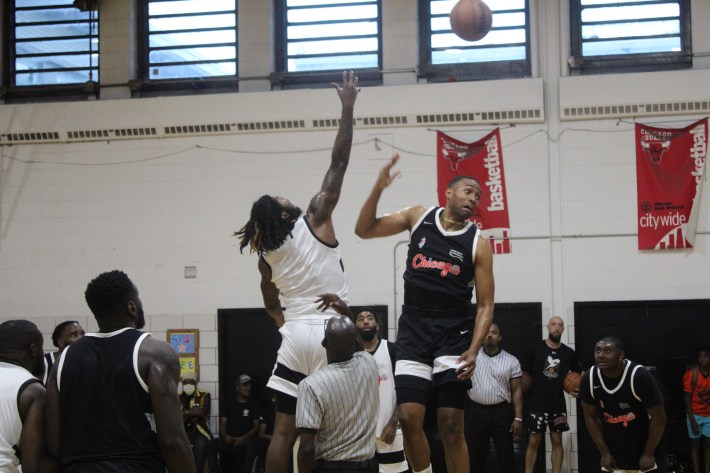 Brennan grew up going to free clinics at Washington Park hosted by Sonny Parker, a former NBA player, foundation organizer and Jabari Parker's father. From the Parker family Brennan learned "the power of basketball as a tool to connect the community," he said. 
Brennan played at Lincoln Park High School and talked his way into working for Tim Grover, trainer to stars such as Michael Jordan, Dwyane Wade and Kobe Bryant. 
After four years of Division I ball at Western Michigan University, Brennan "caught the first train back to Chicago," he said. He scoured the city for gyms with open doors and promising young players who'd take a chance on him.
One of Brennan's first clients was Lucas Williamson, ahead of the Loyola Ramblers' famous Final Four run in 2018. 
"I just went up to Lucas and told him the truth; spoke to what I knew, that I was curious about his game, wanted to learn and wanted the best for him," Brennan said. "From there, it was all networking. You'll be amazed of what being a person of your word and having integrity can do for you." 
Brennan now trains hundreds of Chicago players a year, from NBA clients to kids starting out, "trying to help the whole city get better," he said.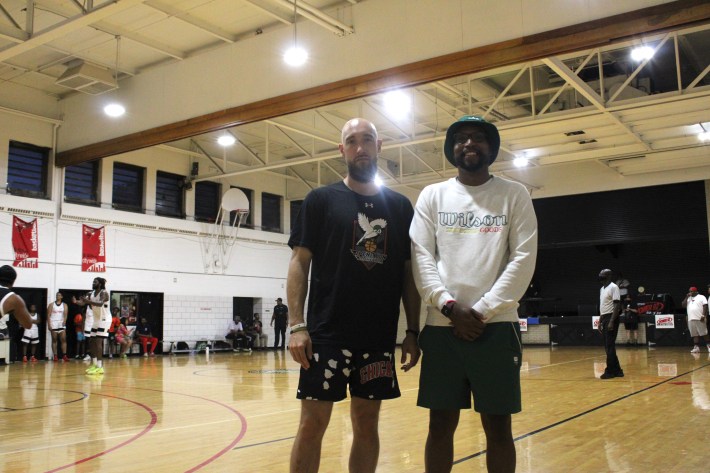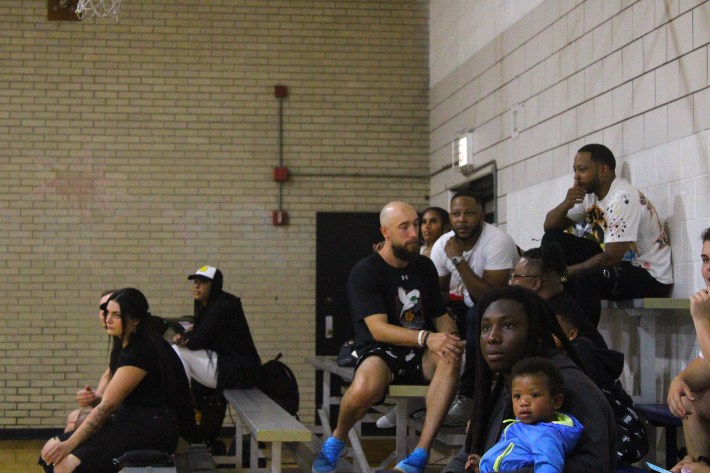 Brennan met Holder at a basketball and fashion event, brainstormed a nonprofit that included both and named it Operation Basketball because "it just sounded cool," Brennan said. 
Over the summer, Brennan was asked to drive the Hoopsbus, a partnership with the Chicago Bulls and nonprofit Breakthrough Urban Ministries that brought a basketball hoop, community days and social services on wheels to the doorsteps of more than a dozen CPS schools.
The goal was to sign up 1,000 Chicago kids for 1,000 summer jobs, keeping them safe and busy, Brennan said. 
Holder got a sponsorship from Wilson and helped spearhead Stitch Lab, a space for kids to learn financial literacy and how to design their own clothes.
Operation Basketball now is a CPS vendor creating after-school programs centered around careers in sports and sports culture, Holder said. They are operating out of Marie Sklodowska Curie Metropolitan High School on the Southwest Side, CPS spokesman Evan Moore said.
The next steps are to hire more staff, build a volunteer network and create sustainable programs, Holder said. Operation Basketball is seeking additional grant funding so its events aren't just one-offs with big sponsors, Holder said. 
"We got to keep coming back to these kids regularly," Holder said. "They have to see us in their communities, to show them that we care."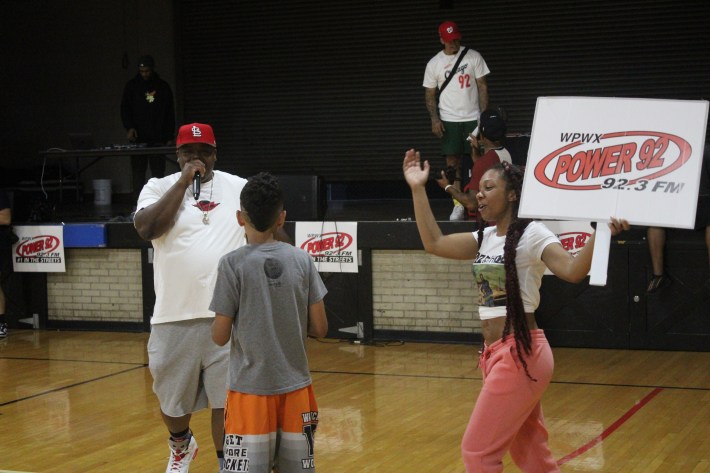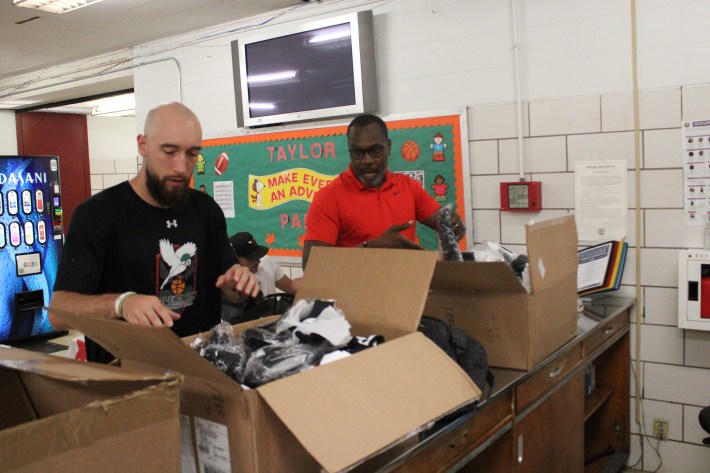 As the nonprofit grows, Brennan said he's spending his extra time in the gym this summer with the city's homegrown hero — former Simeon star and No. 2 pick Parker — as he looks to make another NBA comeback. 
"I never had a trainer before Tim, but now I finally have the opportunity to slow things down for myself, get ready and perfect aspects of my game," Parker said. "I trust Tim because he's been my friend since we were young. I know that he's selfless, so it's easy to support him and for us to support our community."
Chicago's basketball community is tight-knit with great potential, Brennan said. Ahead of Friday's game, the trainer addressed the crowd as many of his players huddled around him. 
"This is all about getting people in one group, and basketball is an opportunity to do that," Brennan said. "I want to thank all my friends for coming out to play and support me. And if you're here and I don't know you, you're a friend now."
Watch our "On The Block" TV show on The U, CW26 and MeTV.
Listen to "It's All Good: A Block Club Chicago Podcast":