LINCOLN SQUARE — Longtime regulars and former Lincoln Square neighbors returned to The Grafton Pub and Grill this week for one more pint before the beloved watering hole closes for good Sunday.
Malcolm and Andrea Molloy and general manager Ambrose Cappuccio are closing the bar at 4530 N. Lincoln Ave. after nearly 20 years in the neighborhood.
"We count ourselves lucky to have been a staple in Lincoln Square for almost 20 years," the trio wrote in social media posts. "The bar has been at the center of our family for so long and we will miss it dearly.
"We are very proud with what we have accomplished over the past 20 years. As new chapters unfold for our family and our staff we hold on to the great memories we have all shared at The Grafton."
The owners declined to be interviewed. 
Patrons flocked to the bar when it opened 5 p.m. Wednesday after news of its closing spread.
"It's just got this charm. You walk in and you feel like you're in a sweet little pub in Ireland. I'm getting all worked up just talking about it," said Beth Farrell, a longtime customer who dropped by Wednesday night. "There's just so many quaint little Irish pubs that are closing. It's really sad because Chicago is kind of known for [its] Irish pubs."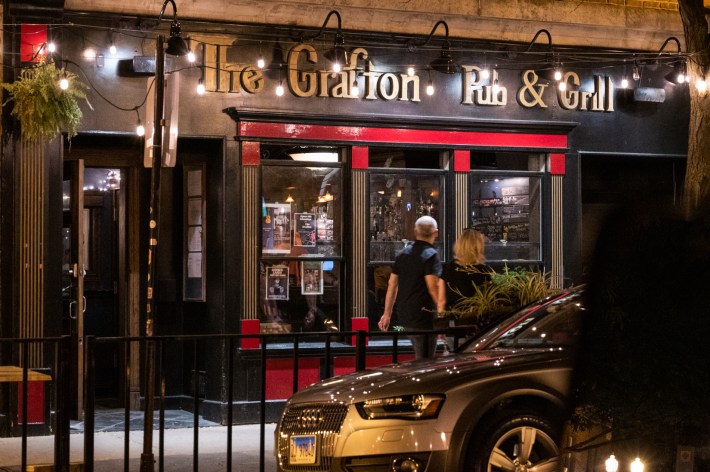 Neighbors and musicians from the nearby Old Town School of Folk Music would drop by for a pour of Guinness, fish and chips or a burger and to enjoy live music or catch up with friends and family, customer Rebecca Seiler said. 
The Grafton served as an unofficial extension of the Old Town School because so many teachers and students popped in before and after classes, said Seiler, who took fiddle lessons at the school. 
"I always sat at this little corner spot at the bar and made two regular friends, Nigel and Kurt, who were two dads taking a Beatles class at the school," Seiler said. 
"It's just been so welcoming to be able to have that kind of folk music community. It was just really special. I'm devastated because this is the only bar that I've ever been a true regular at and where I've known the bartenders. I just hope whoever comes to this space next has that same like no frills sense of community that this place has had."
It's not clear what led to the decision to close The Grafton.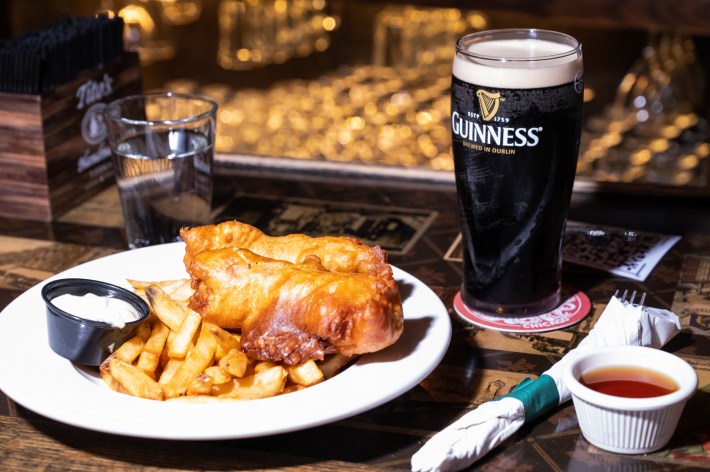 Employee Jeremiah Wolfe has been working there since it reopened in May 2021 after closing for part of the pandemic. He hosted a live reading of his comic book Wednesday night.
Wolfe considers The Grafton one of the best jobs he's had in the restaurant industry thanks to how the owners ran it.
"It's still kind of a tough industry right now post-lockdown, and I think it's hard for mom-and-pop operations like this to last," Wolfe said.
In a sad twist, regulars who flooded to the bar in recent weeks said they didn't realize The Grafton had been open at all after lockdown, Wolfe said.
"They were so excited to see that we've been back, but unfortunately they got the bad news Wednesday," Wolfe said.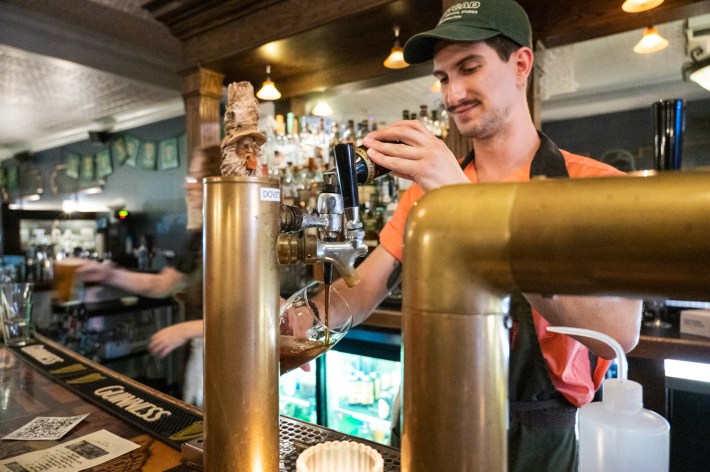 Couples and friends said they can trace their origin stories to The Grafton.
Jennifer Lovell, another fiddle player from the Old Town school, performed with her class in The Grafton's back room and had one of her first dates with her now-husband at the bar, she said. 
"My husband, Tim, and I went on one of our first dates at The Grafton after I told him I like Irish bars. I think I won his heart over when I asked to sit on the side of our table where I could watch the White Sox game," Lovell said. 
Eric Anderson moved to Chicago in 2007 and started coming to The Grafton because he has an affinity for Irish things and saw the Irish flag outside the bar, he said. 
"I thought I'd check it out, and the staff was really nice. The food was good. And I really liked the environment. The dark wood is a nice touch. I've just been coming here ever since," he said.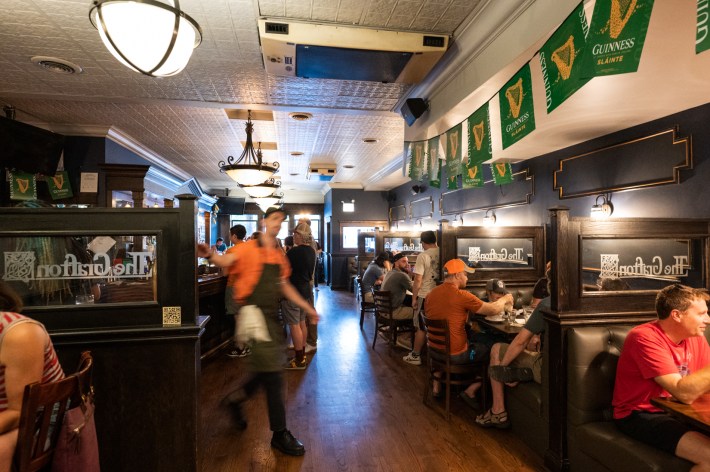 Around St. Patrick's Day, Anderson dropped by The Grafton and ran into owner Malcolm Molloy, who was watching an Irish rugby match on TV, he said. 
"I don't know anything about it, but Malcolm was here explaining rugby to me, and I got pretty into it because I had an actual Irish guy explaining how it works. So I came back for the next game and everything," Anderson said. "It's just a friendly neighborhood pub where the bartender knows your name."
The Grafton will be open 5-11 p.m. Friday, 1-11 p.m. Saturday and 1-10 p.m. for its last call Sunday.
Listen to "It's All Good: A Block Club Chicago Podcast":