BUCKTOWN — A volunteer-run arts and music festival is returning to Bucktown for the first time since 2019.
The Bucktown Arts Fest will feature about 170 artists from across the Midwest selling paintings, ceramics, jewelry, photography and much more 11 a.m.-7 p.m. Saturday-Sunday in and around Senior Citizens Memorial Park, 2228 N. Oakley Ave.
There will also be two live music stages, one featuring jazz musicians and the other an eclectic range of local bands and solo performers. The lineup is available here.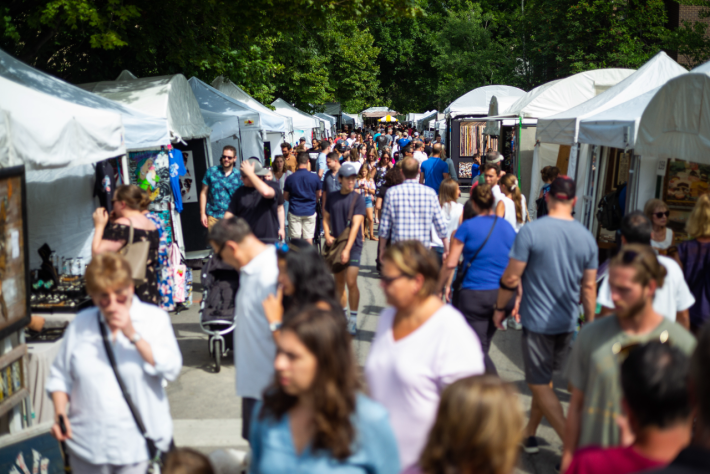 Lyndale Street and Oakley and Belden avenues will be closed around the park for additional booths and festival happenings, which include arts and craft activities for kids.
Bucktown Arts Fest does not solicit sponsorships, and organizers said they keep booth fees low so each artist can maximize profits. All proceeds from the event fund art programs in the neighborhood and nearby Holstein Park.
"We do that because we're all-volunteer-run; we don't have any paid staff here. We're able to pass that savings along to our artists and make sure that they're able to make as much profit as they can," festival committee President Cole Mariottini said.
The festival will also have rotating craft beers and food trucks. Admission is free.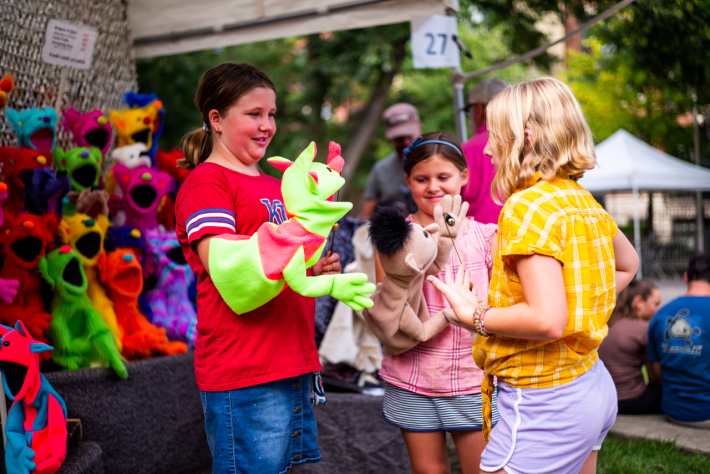 The Bucktown Arts Fest was founded in 1984 by four local artists — Bob Smeltzer, Joe Kotzman, Tony Cachapero and Rodney Patterson — to showcase local art to the community, according to the festival's website.
Almost 40 years later, that original emphasis on community continues to define and drive the festival, Mariottini said.
"From our very start, it was kind of just neighborhood people trying to say, 'Hey, we want to do this. We want to make sure there's something that people can enjoy,' and kind of spread the good word, so to speak, of the arts," he said.
More information can be found on the festival's website.
"This is a free festival run by volunteers, and we want to make sure that everybody can have the best weekend they possibly can. Whether you're there to enjoy it or whether you're there to sell something or if you're there to play music, whatever it may be," Mariottini said.
Listen to "It's All Good: A Block Club Chicago Podcast":