SOUTH SHORE — A South Side man was driving nearly 60 mph when he slammed into a group of men, killing three and injuring a fourth, and drove off last week outside a famed South Side gay bar, prosecutors said Tuesday.
Tavis Dunbar, 34, is charged with three counts of murder and one count of attempted murder, according to Chicago police. He was ordered held without bail at a Cook County bond court hearing Tuesday.
Donald Huey, 25; Devonta Vivetter, 27; and Jaylen Ausley, 23, were killed in the early morning Aug. 14 outside Jeffery Pub, 7041 S. Jeffery Blvd., when the driver of a sedan hit a group of people fighting in the street before driving off, prosecutors said.
A fourth man, 21-year-old Carlee J. McKinney, survived the crash and told ABC Chicago he was out at the bar with Vivetter and Huey, his two best friends.
Dunbar turned himself in Monday morning at the 2nd District police station, 5101 S. Wentworth Ave., Chief of Detectives Brendan Deenihan said at a press conference Tuesday.
Dunbar did not make any statements after he was arrested, Deenihan said. Prosecutors and police did not offer more insight into a motive for the killings but Deenihan said there is no evidence this was a hate crime.
"This was an execution by vehicle of three men," assistant state's attorney Danny Hanichak said at Tuesday's court hearing. "The video and black box evidence makes any claim of accident, mistake or self-defense not just unsupported by the evidence, but a ridiculous claim."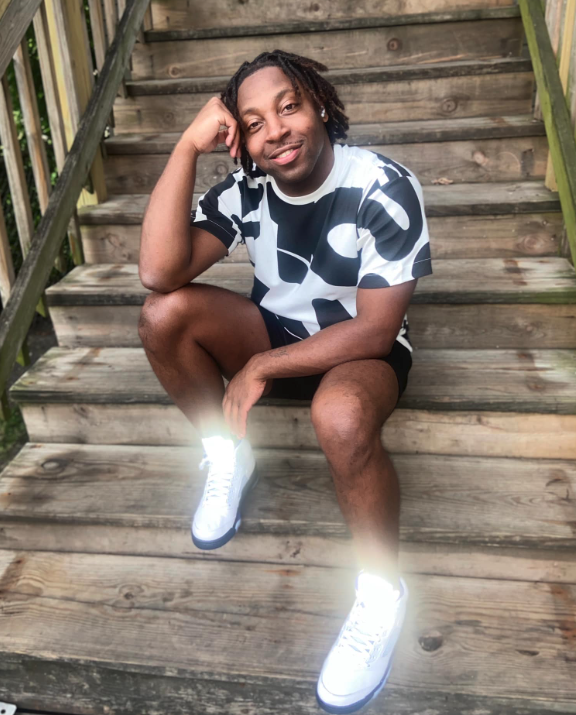 The crash occurred around 5 a.m. Aug. 14. Dunbar and the group of people fighting in Jeffery Boulevard immediately before the killings were all inside Jeffery Pub early that day, Deenihan said.
But video evidence shows no fight inside the bar that morning, and suggests Dunbar was not fighting outside prior to the killings, Deenihan said.
"He went to his vehicle, and then immediately caused this horrific act," Deenihan said.
A witness who was outside during the fight heard a man say "I got something for you, you motherf—ers," before walking toward the car used in the attack, prosecutors said.
The car was registered to Dunbar's cousin, but Dunbar had previously driven it and paid for its repairs, prosecutors said. Police do not suspect the car's owner was involved in the killings, Supt. David Brown said Tuesday.
After hitting the four men, Dunbar parked the car near a friend's home a few blocks down Jeffery Boulevard near 73rd Street, prosecutors said. That friend saw that Dunbar had bloody hands and glass in his hair, prosecutors said. Dunbar asked that person to drive him away from the area and to the home of a woman he knew, prosecutors said.
After arriving at her home, Dunbar told the woman he had been at Jeffery Pub and was kicked out, prosecutors said. Dunbar told her people had been coming after him and he made it to his car to drive off, then was in an accident that totaled his car, prosecutors said. The woman gave Dunbar a ride to his family member's house, prosecutors said.
The woman later saw footage of the attack on social media and recognized Dunbar's car, prosecutors said. Dunbar called the woman later that day asking her to provide him an alibi, and the woman refused to cover for him, prosecutors said.
"When [the woman] refused to be [Dunbar's] fake alibi witness, she told him he killed two people," Hanichak said. "[Dunbar] responded by saying, 'Actually, it's three.'"
The car's black box — which records information about the car before, during and after a crash — showed the gas pedal was pressed almost all the way down and the driver never attempted to hit the brakes at the time of the crash, prosecutors said. Dunbar was driving 59 mph less than a second before he hit the men, prosecutors said.
"[Dunbar] essentially slammed on the gas pedal as he drove directly into four human beings, brutally killing three of them," prosecutors said.
One of Dunbar's friends who saw him after the crash and later heard about the killings urged Dunbar to turn himself into police, prosecutors said. Dunbar had cut his hair by the time he went to the police station Monday, significantly changing his appearance, prosecutors said.
"This senseless act of violence won't be tolerated in the city of Chicago," Brown said. Community members who "stepped forward and spoke up" about the case helped to bring Dunbar into custody, Brown said.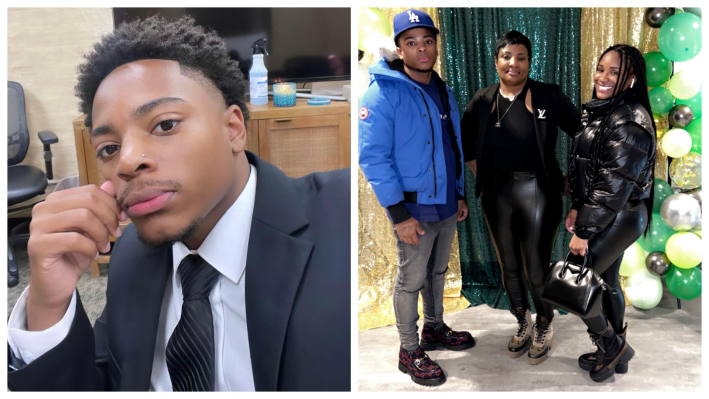 The victims' loved ones and Ald. Leslie Hairston (5th) have questioned why it reportedly took more than 20 minutes for police to arrive to the crash scene, and nearly an hour to respond to an initial call of an assault in progress at Jeffery Pub.
Police have not answered questions about the department's response to the crash. Hairston asked 3rd District Cmdr. Roderick Watson and other officers about the police response, but they declined to answer specific questions about how quickly officers came to the scene, she said last week.
Jeffery Pub owner Jamal Junior has not commented publicly about the attack but Deenihan said the bar was "extremely cooperative" with the police investigation.
Vivetter was a party-loving socialite "who did not play" about his loved ones' safety, loved ones said at a memorial last Monday that was attended by hundreds of people.
Huey was thriving in his new life in California before he was killed outside the bar, his sister Charna Riley said. He was killed the same day he and his loved ones were set to celebrate his grandmother's birthday.
Ausley worked at the Gary Comer Youth Center in Greater Grand Crossing — which is on the same campus as his alma mater, Gary Comer College Prep — and graduated from the University of Michigan last year, according to posts from Project Love Chicago and a coworker of Ausley's.
Subscribe to Block Club Chicago, an independent, 501(c)(3), journalist-run newsroom. Every dime we make funds reporting from Chicago's neighborhoods.