ENGLEWOOD — Joseph Williams has always dedicated his August to spending time with his family. 
During the hectic days of the school year and early days of summer, Williams is usually hosting community events curated by Mr. Dad's Father's Club, an organization he founded to encourage fathers and male mentors to become involved in children's lives. 
This year, Williams cut that time short and launched Mr. Dad's Father's Club Youth Summer Camp, a six-week paid opportunity for eight young people of color ages 16-24 to learn social-emotional skills, engage with their community and have a safe space to be themselves. 
Williams used his own money to pay the campers, he said. 
But now Williams' work is being honored with a $15,000 Freedom Summer 2022 Fund grant from My Brother's Keeper Alliance, an initiative created by the Obama Foundation. The organization gave $1 million in grants this year to nonprofits nationwide. 
Williams will use the funding to sponsor more community events led by young Black leaders in the community and to grow his summer camp for next year, he said. 
"It's so important that you have organizations like My Brother's Keeper to support organizations like mine because it makes a difference, and it helps our youth," Williams said. "When you do the work, stay consistent and try to make a difference, sometimes the blessings come out like this."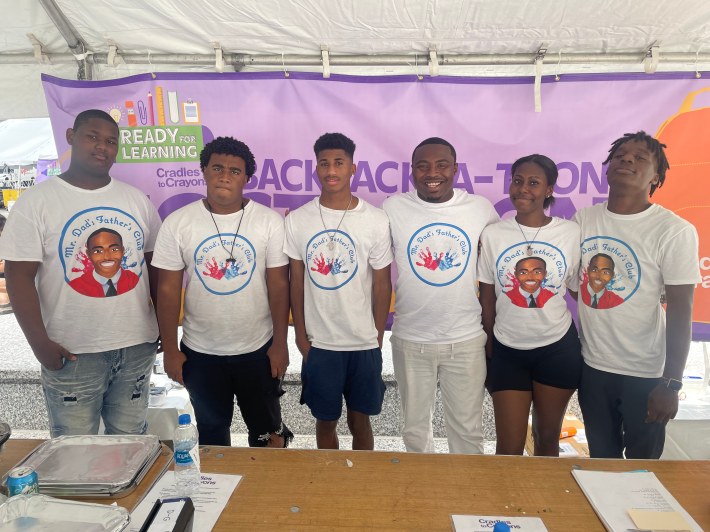 'I Knew I Would Find A Way To Work It Out'
Williams only had a day or two to create his summer camp, he said. 
A city program that provided young adults with jobs for the summer had an overflow of people who needed an opportunity, and the city was ready to turn them away, Williams said. 
Someone at the program who was aware of Williams' work gave him a call to see if he could take the extra youth in, Williams said. 
Williams didn't hesitate to say "yes," he said. 
"It seemed like they could really use the support," Williams said. "I didn't know where the money was going to come from, and I didn't know how I was going to pull it off, but I knew I would find a way to work it out." 
After two days of planning, eight young people joined Mr. Dad's Father's Youth Summer Camp in July. 
The first few days were dedicated to etiquette and civic engagement, Williams said. 
Camp members learned how to open a door for a partner, speak to their neighbors and "do the bare minimum to be nice to people," Williams said. They met their local alderperson, 7th District police officers and Black business owners in the community. 
Williams took members on field trips to Brookfield Zoo and Chicago Sky basketball games, he said. They toured landmarks on the South Side and explored outside their community "to open their minds," Williams said. Through one-on-one conversations with Williams, they discussed obstacles in life and built social-emotional skills, he said. 
The summer camp became a safe space for participants to "talk about their feelings" and be themselves, Williams said. 
"I wanted to provide them somewhere where they could be free and be out of danger," Williams said. "We created a bond where everyone came together."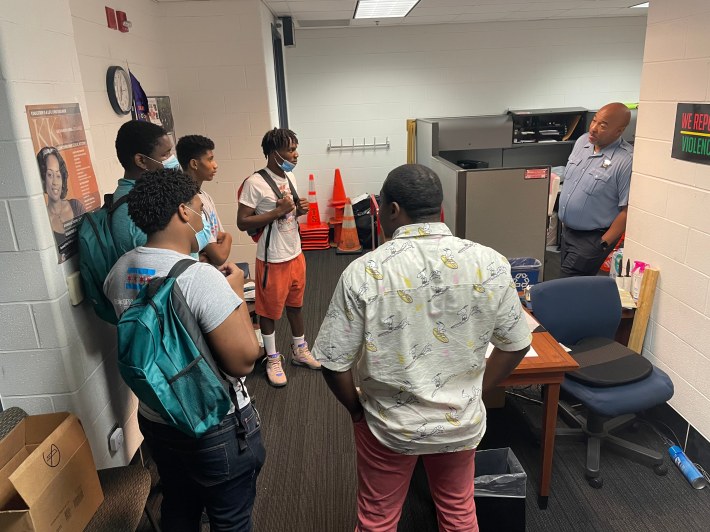 'The Work Can't Stop'
Williams used money from his organization and connections in the community to keep the summer camp afloat, he said. 
The bi-weekly $500 stipend the participants in the summer camp earned came from his pockets, Williams said. He paid for the gas on the car rides to field trips. White Castle gifted him gift cards for lunch, and the Park District gave him a space to host programs, he said. 
The summer camp was in full swing when he applied for the Freedom Summer 2022 Fund, Williams said. 
The $15,000 awarded will be enough to keep the summer camp going next year and host more resourceful events, Williams said. 
"I want to reimburse the organization for the money we spent, and make it seed money so I can continue to do activities with youth during the school year," Williams said. "Throughout the school year, we usually don't have the funding for it. Now that I've got something started, I can continue it. The work can't stop."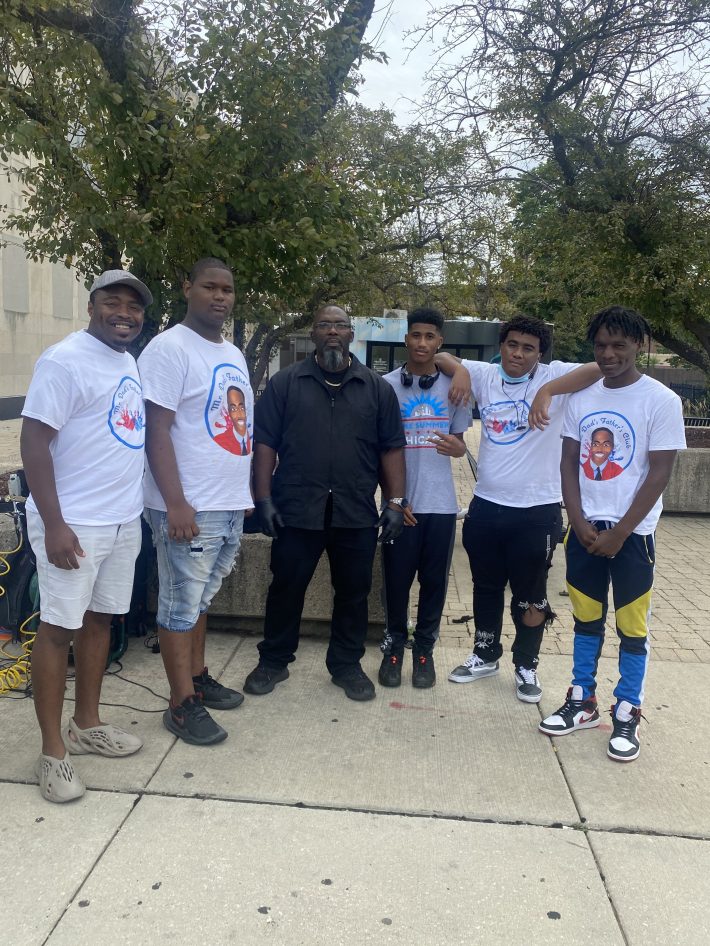 Parents have already reached out asking to register their children for next year's summer camp, Williams said. 
Next year will be bigger and better, Williams said — and he'll have more time to plan.
"I want to partner with the city and the state to do other work so we can create bigger and better opportunities for our kids," Williams said. "I want to get a shuttle bus and do outings exposing youth to our city. I want to take it to the next level next year."
Watch our "On The Block" TV show on The U, CW26 and MeTV.
Listen to "It's All Good: A Block Club Chicago Podcast":