CHICAGO — The Air and Water Show will takeover the lakefront this weekend — but Chicago has lots of other happenings planned in the neighborhoods, too.
Here are 15 things you can do in the city this weekend:
10 a.m.-2 p.m. Saturday-Sunday
North Avenue Beach and along the lakefront from Fullerton to Oak Street
The Chicago Air and Water Show is back after two years of canceled and modified shows. It's the largest free show of its kind in the United States.
Gates open 3 p.m. Friday and 1 p.m. Saturday-Sunday
Union Park, 1501 W. Randolph St.
Chicago's only Latin alternative music festival is back this weekend. Buy tickets starting at $105 online.
5-10 p.m. Friday, noon-10 p.m. Saturday-Sunday
Lincoln Avenue between Irving Park Road and Berteau Avenue
The smell of barbecue will fill the streets of Lincoln, Damen and Irving Park Road during this three-day festival with more than 20 food vendors and 60,000 attendees. Admission to the 22nd festival is free.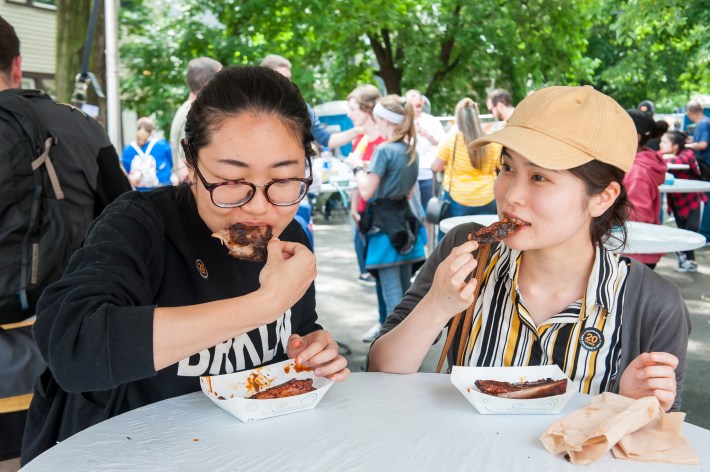 8 a.m.-4 p.m. Friday
Atlas Stationers, 227 W. Lake St.
Chicago's largest sidewalk sale returns with dozens of vendors and thousands of products. It was originally a way for Atlas Stationers to clear out merchandise in preparation for Halloween and Christmas.
5-9 p.m. Friday
Midwest Coast Brewing, 2137 W. Walnut St.
Midwest Coast Brewing is hosting a dog-friendly market with live music, beer and shopping. There are also vendors specializing in items for pets.
6-9 p.m. Friday
Participating Edgewater restaurants
More than 20 bands will play at Edgewater restaurants on Fridays through August in a new format for the annual event. Click here to see the full list of participating restaurants and bands.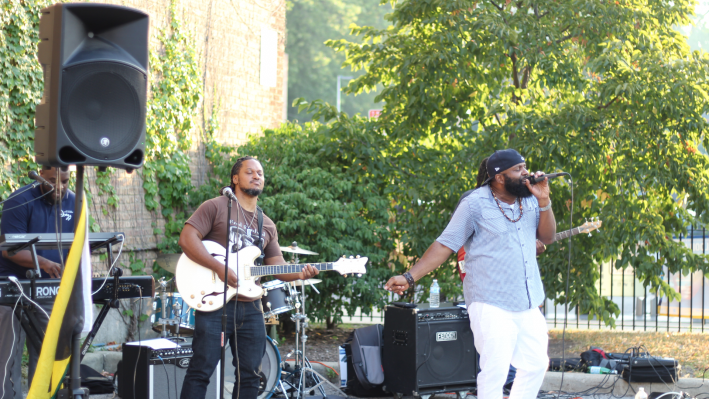 10 p.m. Friday-2 a.m. Saturday
The Promontory, 5311 S. Lake Park Ave.
Urban Fêtes returns this weekend with its Silent Party series. Bring a valid ID, put on wireless headphones and dance all night. Buy tickets starting at $10 online.
6-9 p.m. Friday, 11 a.m.-9 p.m. Saturday and 11 a.m.-7 p.m. Sunday
Steps from the Morse Red Line "L" stop at 6900-7000 N. Glenwood Ave. and 1300-1500 W. Morse Ave.
The largest summer festival in Rogers Park returns this weekend with live music, an art fair, kids art-making activities, local eats and more.
Donations are suggested at the gate: $10 for individuals and $20 for families. Proceeds are invested into the North Center community to support local schools, nonprofits, economic development and greening efforts.
Noon-5 p.m. Saturday
Outside of Dill Pickle Food Co-Op, 2746 N. Milwaukee Ave.
There will be food, products from local vendors, giveaways, a raffle, tunes by DJ Chi, a mural installation and a "children's corner" promoting Dill Pickle's Co+op Explorer program. This family-friendly fest returns after a five-year hiatus.
5-8 p.m. Saturday
Starts across the street from St. Agatha Catholic Church, 3147 W. Douglas Blvd.
Boxing Out Negativity will hold a community expo and then a 9-mile bike ride around North Lawndale to promote love, positivity and peace on the West Side.
6-9 p.m. Friday-Saturday
Grant Park, 601 S. Michigan Ave.
Dancers of all ages and skills are welcome at the SummerDance series. There will be lessons from professionals, an open dance and live music.
1 p.m. Saturday
The Silver Room, 1506 E. 53rd St. in Hyde Park, and Millennium Park Welcome Center, 201 E. Randolph St.
These free pop-up tours led by locals offer a deep dive into Chicago neighborhoods. Tours are two to four hours long and conducted in more than a dozen languages.
5:30-7 p.m. Saturday
Sunnyside Plants, 4800 N. Milwaukee Ave.
Bring your pest- and disease-free plants and swap with others. Plant accessories, creative trades, and freebies are welcome.
11 a.m.-6 p.m. Sunday
State Street between Monroe and Lake
Shop local businesses, partake in dance and fitness classes, enjoy musical and dance performances and more while strolling down State Street this weekend. The summer street festival takes place every other Sunday through Sept. 4.
4-7 p.m. Sunday
8110 S. Luella Ave.
Grab a chair and enjoy music by the Chicago Horns this weekend as part of the South Side Jazz Coalition's Sunday Backyard Jazz summer series. Tickets are $10.
Listen to "It's All Good: A Block Club Chicago Podcast":