BRONZEVILLE — Taste for the Homeless' Summer Festival is taking the party to south suburban Dolton for a Mardi Gras-themed celebration, and organizers want to make it a memorable one.
The free event, now in its fourth year, is noon-7 p.m. Sunday at the Dolton Park District headquarters, 721 Engle St. in Dolton. Chef Michael Airhart and his team will provide the community with food, clothing, entertainment and other resources.
While the organization has received donations, it's looking for more contributions of beverages, food and clothing. Those who can help can drop off donations in person at the Dolton Park District building any time after 10 a.m. Sunday. You can also send the group money to support the event via the Taste for the Homeless website.
Airhart created Taste for the Homeless nine years ago after witnessing an unhoused resident be turned away from the Taste of Chicago.
"Last year, we were at Columbus Park on the West Side and we had about 700 or 800 people show up from different homeless shelters. It was amazing," Airhart said.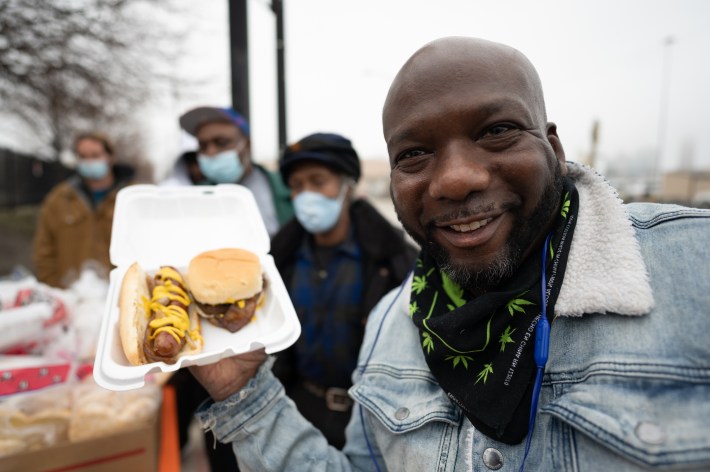 Partner organization Social Works will help transform the park into the French Quarter, with visitors receiving beads upon entry.
This year's Summer Fest will feature several vendors, including Tindl, a company that specializes in plant-based "chicken." Attendees will be able to peruse tables filled with clothes, shoes and hygiene products they can take with them for free.
Two money machines booths will also be set up to give people a chance to step in and grab as many bills as possible in 30 seconds. Shower buses will be available for use, as well.
"It's open to the public, so anyone can come through, have some food, grab some new items and just have an awesome time," Airhart said.
Listen to "It's All Good: A Block Club Chicago Podcast":