NORTH CENTER — A favorite North Side festival celebrating all things barbecue kicks off Friday, marking the event's first celebration since the start of the pandemic.
Ribfest starts 5 p.m. Friday along Lincoln Avenue between Irving Park Road and Berteau Avenue. The three-day event runs 5-11 p.m. Friday, and 11 a.m.-10 p.m. Saturday and Sunday.
A kids section featuring live entertainment, kids games, activities and bounce houses is open 12-8 p.m. Saturday and Sunday in Northcenter Town Square, 4100 N. Damen Ave. 
Visitors will be able to taste ribs and sides from 20 different food vendors, including Mrs. Murphy's & Sons, Armadillo's BBQ, Chicago BBQ Company, Austin's Texas Lightening, Orge Eats BBQ, Joe's Backyard BBQ and Carnita's Roldan, according to the event website. The ribmasters will compete for the people's choice award and the best ribs as judged by a celebrity panel, according to a press release.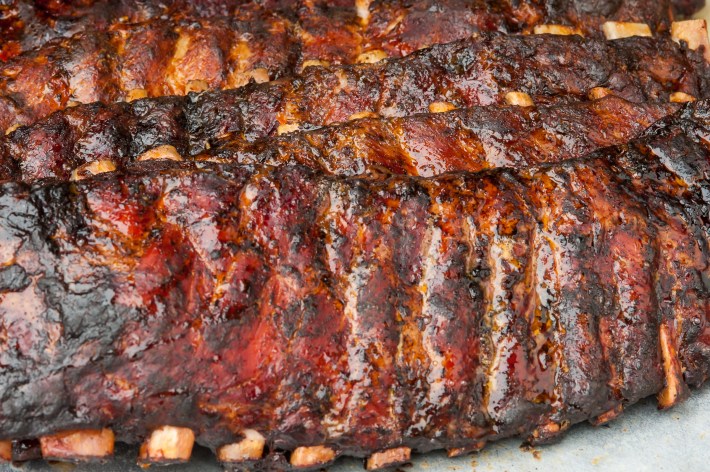 The event is organized by the North Center Chamber of Commerce, which is asking for a suggested donations of $10 per person or $20 per family at the entrance at the Lincoln, Irving Park and Damen intersection. Funds help support the organization's summer concert series and other programs.
There also will be live performances on two stages. The full lineup is below:
Friday
Bud Light Main Stage @ Irving Park Rd.
5 p.m.: Donna Herula Quartet
6:30 p.m.: Big Shoulders Brass Band
8:30 p.m.: Wedding Banned 
North Stage at Berteau
5:30 p.m.: Big Fans
7 p.m.: Starlight City
8:45 p.m.: Kashmir
Saturday
Bud Light Main Stage @ Irving Park Rd.
1 p.m.: Chase Wilkins Band
2:30 p.m.: The Band Calderisi
4:30 p.m.: Neptune's Core
6:30 p.m.: Freddy Jones Band
8:30 p.m.: Breakfast Club
North Stage at Berteau
1:30 p.m.: Triple J Trio
3 p.m.: Black Oil Brothers
5 p.m.: Pino Farina Band
6:30 p.m.: Saturday June Band
8 p.m.: Run Forrest Run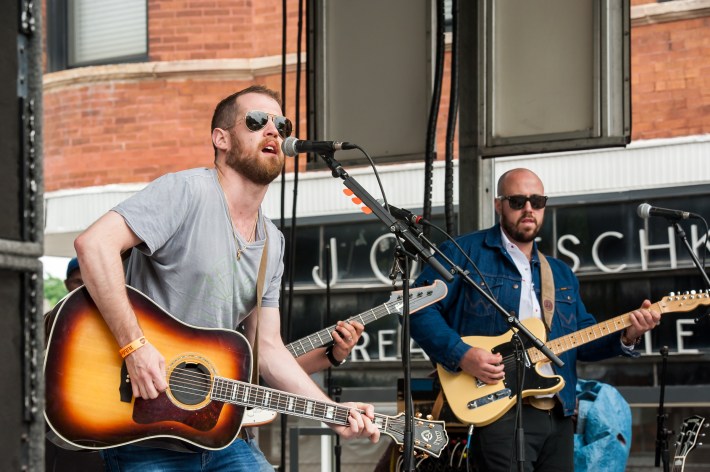 Sunday
Bud Light Main Stage @ Irving Park Rd.
1 p.m.: Dolly Varden
2:30 p.m.: Minor Moon
4:30 p.m.: Fletcher Rockwell
6:30 p.m.: Way Down Wanderers
8:30 p.m.: SEMPLE
North Stage at Berteau
1:30 p.m.: School of Rock
3:30 p.m.: Furious Frank
5:30 p.m.: Mosquitos
7:15 p.m.: Hello Weekend (playing two sets)
Listen to "It's All Good: A Block Club Chicago Podcast":