LAKEVIEW — Howard Brown Health employees voted to unionize with the Illinois Nurses Association — a move employees say will address what they've called a toxic work culture at the LGBTQ-affirming health care organization.
The Illinois Nurses Association has already represented Howard Brown Health's nurses. This week's vote will expand the union so it represents all other employees across the organization's clinics, the Broadway Youth Center and its three Brown Elephant resale shops, union leaders said.
The new bargaining unit will include nurse practitioners, other advanced practitioners, patient support staff, social work and behavioral health teams, retail workers and some administrative workers.
More than 470 non-nursing employees voted. Leaders said 97 percent of them were in favor of creating the union, which is one of the largest health care unions formed in Chicago over the past decade. The election was decided by 49 percent of eligible voters.
"For years, we've watched this organization slowly stray from its mission of equity and activism into one focused on money and corporate growth," said Lindsey Martin, an eight-year employee of Howard Brown Health. "That ends today. This union finally gives workers a voice so we can use our experience and knowledge to have a say in how our departments are run."
RELATED: Howard Brown Health Workers Say They're Facing Understaffing, Burnout As They Push To Unionize
Howard Brown Health is a federally qualified health center that employs several hundred people across its 12 clinics, the Broadway Youth Center and its resale shops. Howard Brown Health was founded in 1974 with a focus on serving LGBTQ people and other communities that are vulnerable.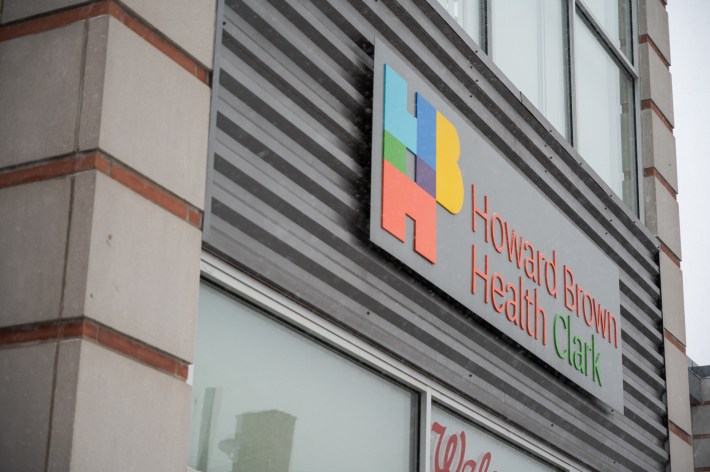 Today, Howard Brown Health serves about 30,000 patients annually with a variety of services, including including primary care, dental services, pediatric care, counseling and HIV case management, testing and outreach. The organization has been on the front lines of the coronavirus pandemic, giving out more than 70,000 vaccinations and nearly 100,000 COVID-19 tests, said President and CEO David Ernesto Munar.
Since workers launched their campaign to unionize in February, Munar has said the organization would recognize the group if it forms and bargain in good faith. He congratulated the organizers in a statement Tuesday.
"As we take the next steps in the process, we will move forward together in support of our patients and clients, seeking at all times to improve the workplace experience for our valued employees," Munar said. "Howard Brown is committed to bargaining in good faith to reach a mutually agreeable contract with the workforce."
The workers celebrated their expanded union as a means to help them address issues like chronic understaffing, burnout and what workers called a retaliatory work environment at Howard Brown Health. Many of these problems have been exacerbated by the pandemic, employees and Munar have said.
"The workers of Howard Brown Health have faced many forms of adversity at the hands of the executive leadership over the years," said Clyde Jones Jr., a patient-services representative. "We are extremely excited to stand in solidarity with our coworkers across the city and work together to make [Howard Brown Health] a better place for our community and ourselves."
Listen to "It's All Good: A Block Club Chicago Podcast":