AVONDALE — Bric-a-Brac Records moved to a new location last year, looking for more space after eight years at Diversey and Kedzie avenues. But thanks to a record collector and local record label founder, the corner storefront is still a destination for vinyl.
Blake Karlson, founder of the label Chicago Research, recently opened Signal Records in the former Bric-A-Brac spot at 3156 W. Diversey Ave., selling mostly used, hard-to-find LPs, with a focus on post-punk, experimental, global and industrial music.
The shop's grand opening is set for Sept. 3-4 with DJ sets and refreshments.
Karlson is a longtime member of Chicago's hardcore and punk scene who's spent years playing and attending shows while amassing an enormous vinyl collection.
While selling LPs online under the moniker Animated Music, Karlson launched the label Chicago Research about three years ago to put a spotlight on local post-punk, electronic and industrial music.
But with the pandemic challenges of touring and booking shows, Karlson has since decided to take on a new project: running a record store.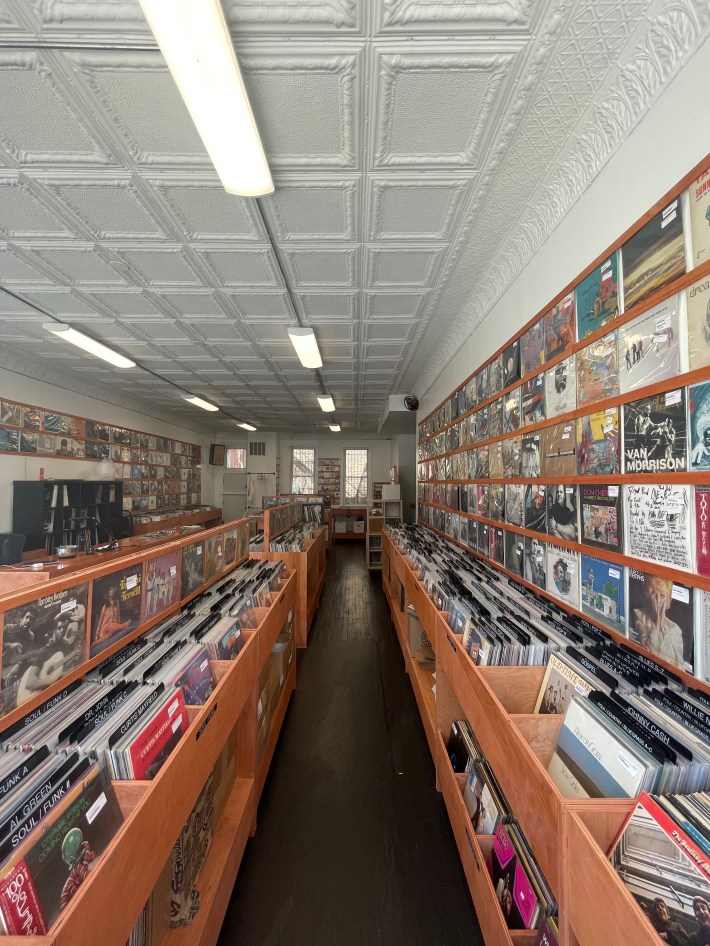 Signal Records is filled with about 20,000 LPs, many of which shoppers would be hard-pressed to find anywhere else, Karlson said.
In addition to more traditional sections like classic rock and soul music, the store stocks a ton of underground dance releases and global music imports, with a focus on West African, Brazilian and Japanese music, Karlson said.
"I'm trying to have a shop where anyone who walks into the store can walk out with a cool record, no matter what genre they're into," he said.
Unlike Bric-A-Brac Records, which was a bright and colorful shop filled with toys and figurines, Signal Records is more minimal in style. Karlson enlisted a friend to give the place a fresh coat of paint and build record shelves.
"The hardest part of opening a record store is definitely getting the inventory, which I already had, so it was a smooth transition," Karlson said.
Karlson said the response has been "great so far," with friends and collectors stopping in, and he expects business to grow as word spreads about the shop.
Bric-A-Brac Records left the Diversey Avenue storefront for a shop about a half-mile west at 2843 N. Milwaukee Ave. Husband-and-wife owners Nick Mayor and Jen Lemasters opened an adjoining horror-themed coffee shop called The Brewed.
Signal Records is open noon-7 p.m. Wednesday-Sunday, but the shop will be open daily after the grand opening.
Listen to "It's All Good: A Block Club Chicago Podcast":