PULLMAN — Hundreds of women from across the United States, ages 40 to nearly 90, will visit the South Side this weekend to relive recess at a national retreat for a double dutch club whose roots are in Chicago.
The 40+ Double Dutch Club will hold its second National Play Date Saturday at House of Hope, 752 E. 114th St. in Pullman. Registration for the event is full, with more than 600 women set to attend representing local club chapters in 40 states.
The National Play Date will be similar to the loosely structured local meetups, with stretching, a free play session, African hopscotch, a cooldown dance, a group picture and a prayer circle. There will also be lunch and a raffle.
"It's just an opportunity for our Facebook group members from all over the country to get together and connect with each other in person," said Pamela Robinson, co-founder and South Shore native. "We'll play outside, jump double dutch, hopscotch, hula hoop and do all the things we used to do as little girls together."
Robinson, co-founder Katrina Dyer Taylor, the club's brand ambassadors and Chicago-area members will lead the play date, which nearly quintupled in size from the inaugural event last year.
"We were planning to double the attendance number to 300, but then space sold out in one day" at the Pullman Community Center parking lot, which was last year's venue, Robinson said. "It sold out so fast we felt forced to find this larger venue in order to accommodate more of the women."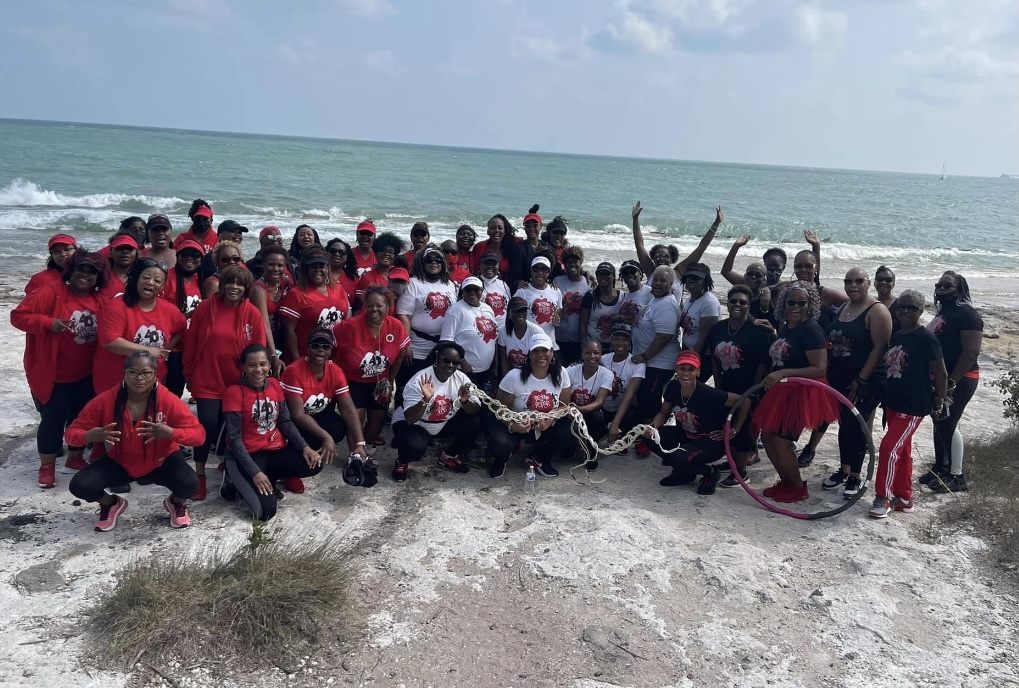 Some supporters flew into Chicago as early as Thursday to attend a private Friday night screening of "Beyond the Ropes," a documentary about the club its members have been working on since last year.
Among the guests for Friday's screening are Ronnie DeVoe of New Edition and Bell Biv DeVoe, who serves as the project's music supervisor; and his wife, Shamari, the lead singer of the platinum-selling R&B group Blaque, who's set to be the club's celebrity ambassador, Robinson said.
After members watch the documentary and give feedback on it, the club will submit the film to "as many [film festivals] as we can think of," including the Sundance and Tribeca festivals, Robinson said.
The 40+ Double Dutch Club has local chapters in Bronzeville-Hyde Park, Calumet City, Evergreen Park, South Holland, Glendale Heights, Aurora, Schaumburg, Bolingbrook, Oak Park and Berwyn.
Club members are looking into starting Englewood and North Side chapters in the near future, Robinson said. The Chicago-area chapters play alongside more than 100 others throughout the United States, Canada, the United Kingdom, Ghana and Israel.
The club will share "the importance of staying active" and show other women that "just because you're older, it doesn't mean you're old" with an appearance at the Black Women's Expo at McCormick Place next weekend, Robinson said.
"We're just excited about the fact that we continue to grow and even more women are hearing about us," she said. "God is really just enlarging our territory, making more women aware of who we are and what we're doing."
Listen to "It's All Good: A Block Club Chicago Podcast":