LINCOLN PARK — Sweet Mandy B's is marking its 20th year in business by giving one lucky customer free cupcakes for a year during its birthday celebration this month.
The wildly popular bakery will also offer weekly specials on signature items, freebies, back-to-school-themed cookies and more. Sweet Mandy B's has locations at 1208 W. Webster Ave. in Lincoln Park and 254 E. Ontario St. in Steeterville.
"We're going all out for the anniversary as a massive 'thank you' to our guests," said Tommy Wang, who took over the bakery with his wife, Julie Wang, in 2015.
As part of the anniversary, the bakery is bringing back some of customers' favorite items from over the years, including the Buncha Crunch Bar and Banana Split Cupcake, both created by the bakery's pastry chef, Sherrie Tan.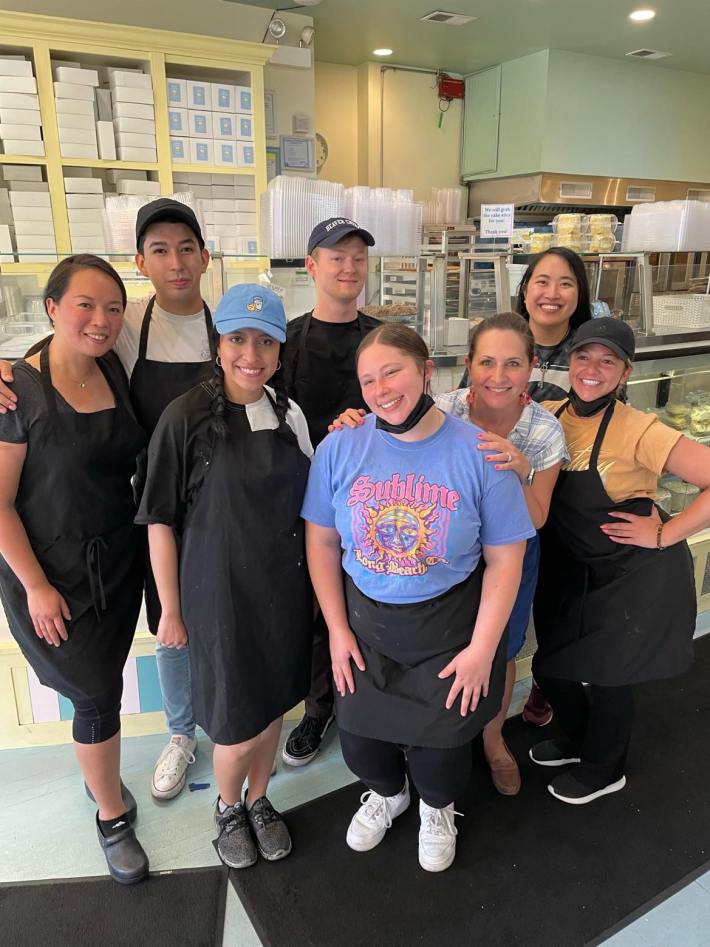 The rotating old-school favorites menu:
This week: Just Dough It ($5.50), featuring eggless chocolate-chip cookie dough sandwiched between two chocolate chip cookies.
Week of Aug. 8: Buncha Crunch Birthday Bar ($5.75), featuring a buttery Rice Krispies base layered with melted peanut butter and Nestlé Crunch chocolate, topped with Nestlé Buncha Crunch candy pieces.
Week of Aug. 15: Banana Split Cupcake ($4.10) with moist banana cake, strawberry buttercream and dark chocolate ganache topped with a maraschino cherry.
Week of Aug. 22: Confetti Party Pie ($34) with Oreo crust, layered with confetti cake, chocolate crumbles, vanilla pudding, fresh whipped cream and confetti sprinkles.
Giveaways:
Free cupcakes for a year for one customer selected at the end of the month. Guests can enter by signing up for Sweet Mandy B's new rewards program online or in-store. The winner will be announced Aug. 31.
Free menu item at the Lincoln Park location. The first 20 customers at the Lincoln Park bakery every Monday through Thursday in August will receive a free cookie, cupcake, cake slice or bar with a $10 purchase.
Weekly social media giveaways. Guests can follow Sweet Mandy B's on Instagram to participate in weekly giveaways for merchandise packs containing a T-shirt, hoodie, coffee mug and reusable bag.
The bakery is also selling $20 gift boxes with a portion of the proceeds benefitting Chicago Public Schools, the owners said.
"We also wanted to use this opportunity to support the local community that's shown so much love to Sweet Mandy B's over the years," Tommy Wang said. "My wife, Julie, is a former CPS teacher, so we're excited to fundraise for them throughout August."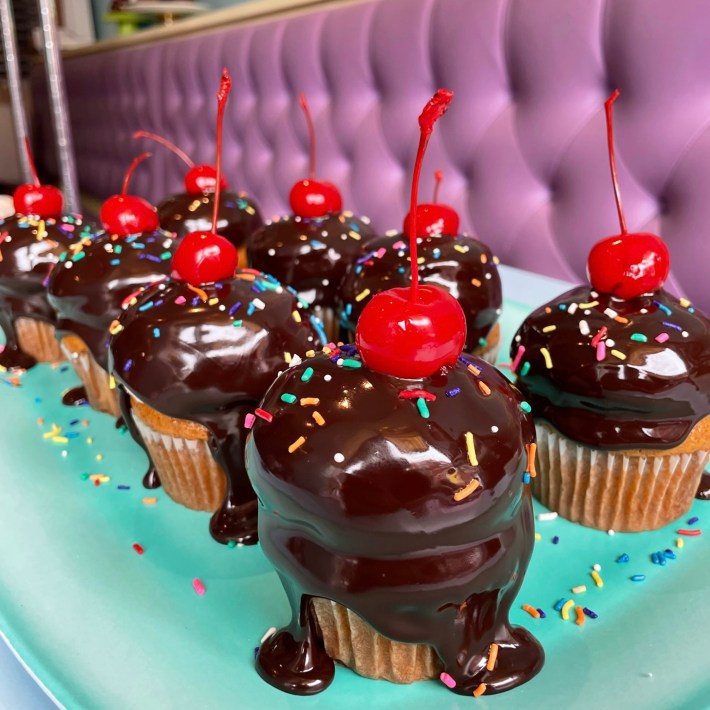 Sweet Mandy B's opened in 2002 and is known for its indulgent cupcakes, cookies, brownies, cakes and breakfast items.
"Our focus is simply on making people happy," Tommy Wang said. "When we took ownership of Sweet Mandy B's, we continued the tradition of baking nostalgic comfort desserts for our guests and love watching the joy on their faces as they take their first bite."
Sweet Mandy B's is open 9 a.m.-7 p.m. daily in Lincoln Park and 9 a.m.-6 p.m. daily in Streeterville.
Listen to "It's All Good: A Block Club Chicago Podcast":