JEFFERSON PARK — A Far Northwest Side home built more than 100 years ago for the city's first Polish alderman is for sale — and its owners and local preservationists are hoping it will be bought by someone who won't demolish it.
The home at 5318 N. Central Ave. features a wraparound porch on three sides, five bedrooms, a living and dining room, an unfinished attic and basement, high ceilings and vintage woodwork. It belonged to the family of August J. Kowalski, the first Polish alderman, who served the 16th Ward 1888-1890.
It's being sold for $449,000.
The house, which sits on an 8,700-square-foot lot, was built in 1907 by architect Henry Kley, said Frank Suerth, board member and cofounder of the Northwest Chicago Historical Society.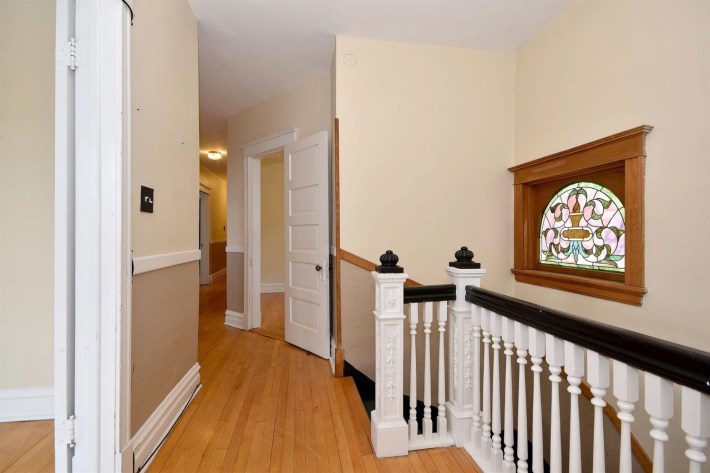 Kley designed mansions in Wicker Park during the late 1890s, according to the Chicago Designslinger blog. Alongside architect Fritz Lang, he helped design several former Schlitz brewery tied houses that have now been given landmark status.
The Jefferson Park home was designed for the Kowalski family, Suerth said. Outside of local politics, the Polish-born businessman was the general manager of the National Beverage Company Brewery for 25 years and the treasurer of St. Joseph's Building and Loan Association.
Kowalski also was one of the founding members of Our Lady of Victory Church, Suerth said. Founded in 1906, it's the oldest Catholic church on the Far Northwest Side. The church closed its parish in 2021, and neighbors are pushing for the building to become a Chicago landmark.
Kowalski, who had eight children, died in his home Oct. 12, 1922, at 65 and is buried in St. Adalbert's Cemetery in Niles, Suerth said.
The home is believed to be the last Victorian-style home in the area of that size, Suerth said.
"There were other Victorian houses around there, and they are all gone now," Suerth said.
Suerth's group and other preservationists and historians want to see the house protected and fixed up — and not torn down by a developer.
"It's a big lot. A quarter acre is a lot of land," said Suerth, of Jefferson Park. "It's worth more to a developer than someone who wants to live there, fix up the house. … But every year, we are losing houses on a double lot."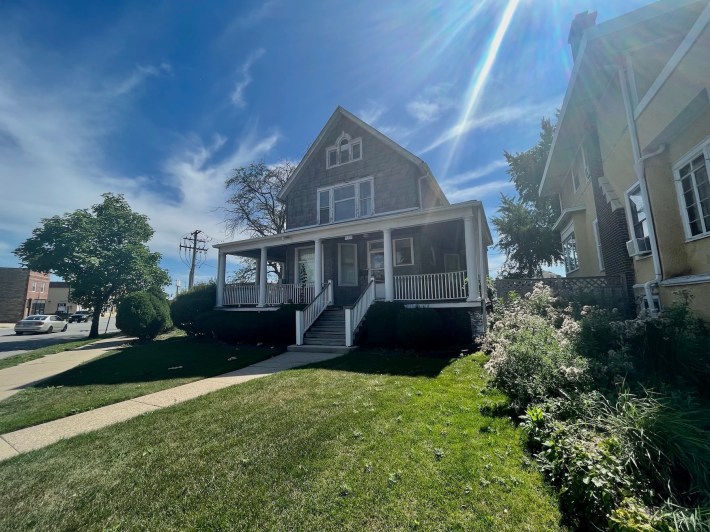 Gina Paterno Schrantz, the property broker and owner of the home, said she doesn't want to sell to a developer. She hopes a family who is invested in maintaining the property can move in and keep its history alive.
It could also be turned into a duplex as a multi-family dwelling, but it needs repairs like window pane fixes and wood replacements, among other things. The home's interior is in better shape than its exterior, according to the listing.
"I would like someone private to [buy] the property. … I'm looking for a family to raise kids in it to keep it in the neighborhood," Paterno Schrantz said.
The home has been in Paterno Schrantz's family for decades, she said. Her grandparents lived in it for 20 years until they died. Her family does not want to keep the home anymore; they put it on the market earlier this summer, she said.
Listen to "It's All Good: A Block Club Chicago Podcast":