CHICAGO — Beverly's iconic Rainbow Cone will spread its colors around the United States — and anyone can get a lick at their very own franchise if they can round up the cash.
Applications to open and own a Rainbow Cone are available in 12 new states: Florida, Texas, Arizona, Michigan, Minnesota, Indiana, Wisconsin, Missouri, Ohio, Iowa, Colorado and Nevada, according to a Rainbow Cone news release.
The expanding company created a trio of prototype, ready-to-build locations that let prospective owners choose from a standalone location with a drive-thru, an in-line shop that can live alongside other businesses or a kiosk inside another business.
The cost: Startup investments including training expenses, design, construction, signs, computer systems and licenses can run up to $1.26 million for a drive-thru, $802,686 for an in-line and $428,163 for a kiosk, according to Rainbow Cone's website. 
There are also franchise and marketing fees. A drive-thru or in-line Rainbow Cone franchise fee is $35,000, while a kiosk is $20,000. There is also a 7 percent royalty on gross sales and a 2-3 percent marketing fee, according to company officials.

The 96-year-old ice cream spot — known for serving five-flavored cones at its original store in Beverly — merged with Buona Beef in 2019 and has continued to expand. Rainbow Cone has three joint locations with Buona Beef in the Chicago suburbs, three more planned, a second standalone in Lombard and five ice cream trucks — including ones outside the Shedd Aquarium and Lincoln Park Zoo.
A Rainbow Cone —  orange sherbet, pistachio, Palmer House, strawberry and chocolate, with the ice cream famously sliced, not scooped — once cost a dime at "Grandpa Joe" Sapp's streetcar in Beverly, third-generation owner Lynn Sapp said. 
Now, the cone can be a "prominent Chicago product" with a national presence, like Portillo's and Joey D's Pizza, Sapp said. 
"We've been in business for 96 years, so I think it's time to share," Sapp said. "Handing someone that cone brings a smile, and we want to make people happy everywhere."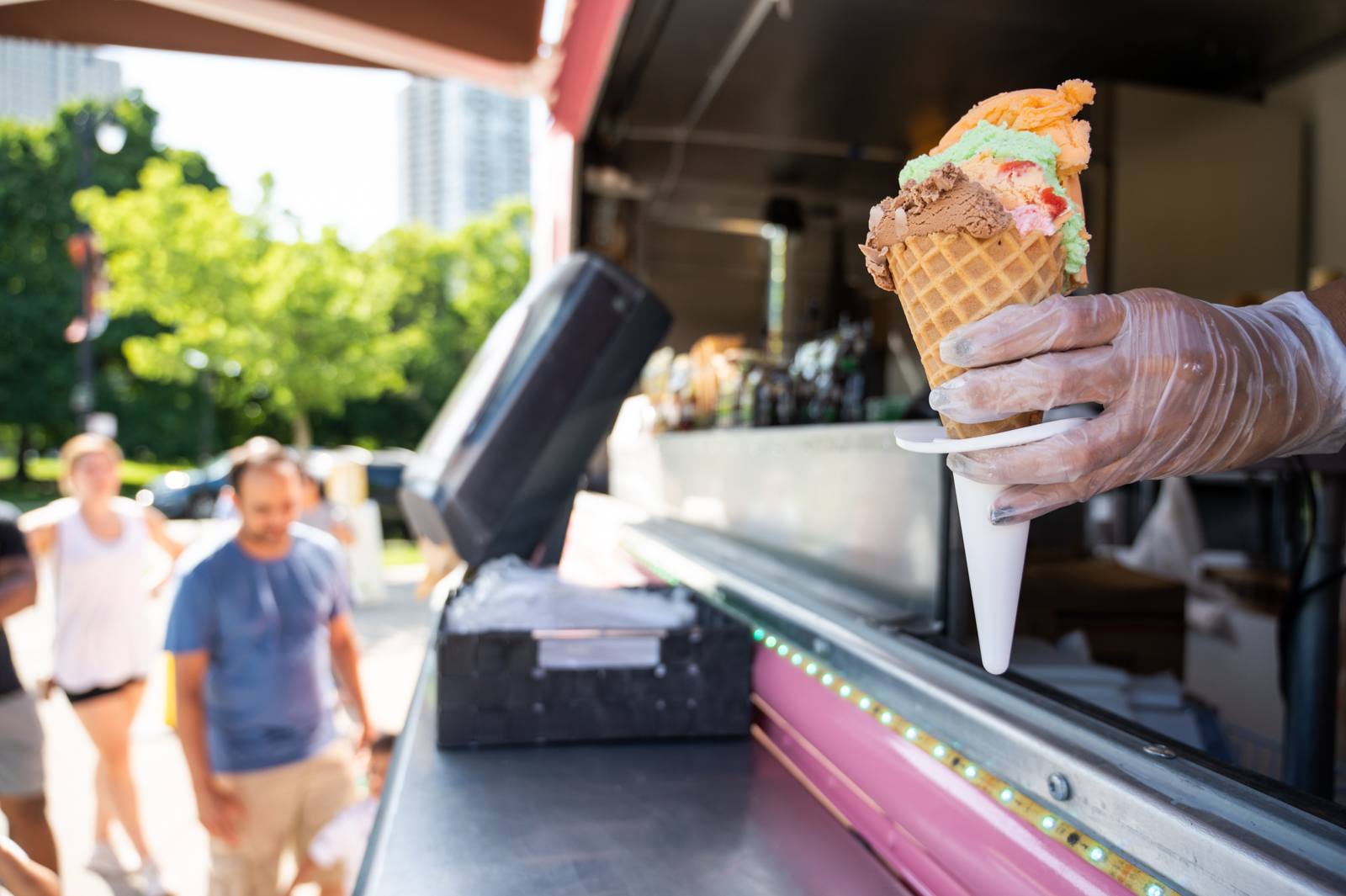 Sapp said she's long gotten calls from customers wanting Rainbow Cones in new states, but she needed another Chicago food family — like the Buonavolantos of Buona Beef — who had "the business sense to do it beyond my scooping ability." 
Joe Buonavolanto III, Buona's vice president of Franchise Operations & Sales, previously said he grew up eating Rainbow Cone at Taste of Chicago and is helping the business scale and systemize its scoops. 
More than 50 people have already inquired about franchises since they were announced Wednesday, Buonavolanto said. 
"Chicago transplants are our hottest leads," Buonavolanto said. "We're going to grow as fast as we can support the franchises. We're very optimistic about the demand for the cone."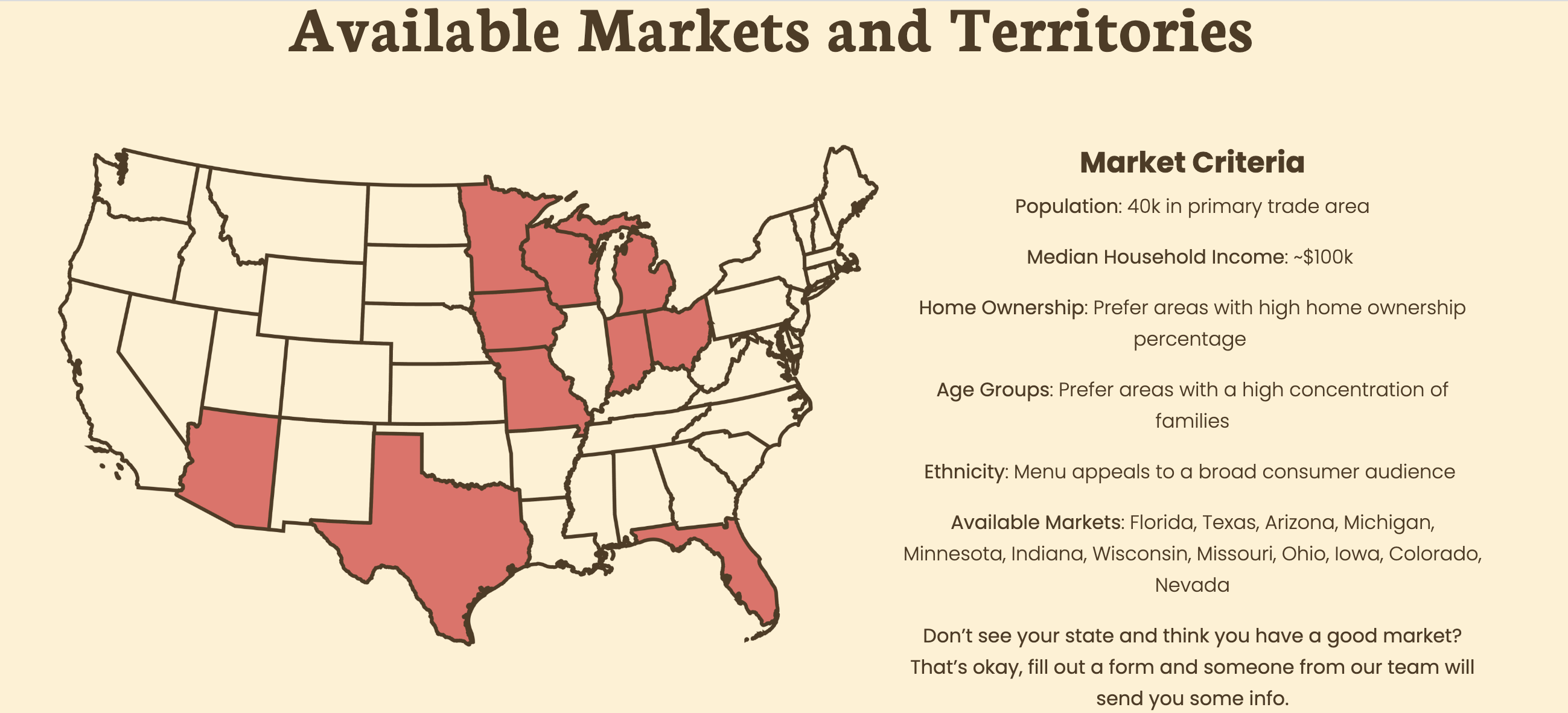 The median household income for an area with a new Rainbow Cone must be around $100,000, according to the website. The number is based on "analytics where we're currently operating with success," Buonavolanto said. 
Rainbow Cone is looking to set up shop in warmer states where many Chicagoans now live, "where we can't let the cones melt," Sapp said. 
Sapp said she hopes the sliced cones will be the same everywhere. 
"I'm going to tell the owners first, 'Be consistent. Guard the product,'" Sapp said. "The cone has worked for 96 years, so let it keep being the cone."
Listen to "It's All Good: A Block Club Chicago Podcast":