BUCKTOWN — A shuffleboard club in Bucktown is welcoming more than 100 players from around the United States this weekend for a nationally sanctioned tournament, the first of its kind in Chicago.
The Royal Palms Shuffleboard Club, 1750 N. Milwaukee Ave., has hosted shuffleboard leagues and amateur players on its 11 courts since opening in 2018. Now, it'll be home to the first Chicago tournament organized by members of the newly formed Illinois Shuffleboard Association.
The Illinois Shuffleboard Association started in 2020 to help members expand awareness of the game. Members said they fell in love with the game because of the strategy involved and the social aspect of competing.
In deck or floor shuffleboard, players use cues or "tangs" to push a disc — at Royal Palms, it's known as a "biscuit" — across a court, hoping to score points while knocking off opponents.
"Once you get used to the rules and how much effort it takes to shoot the biscuits across the court, you learn there's some really deep strategy, as well. It keeps the game intriguing as you start to play more and more," said association President Kevin Reedy.
Reedy started playing shuffleboard at Royal Palms in 2018 and quickly met friends like Emily Ellsworth, now the association's secretary. They and other Chicago players started traveling to attend tournaments.
As they got better and learned more about the game, they realized there wasn't an official body organizing shuffleboard events and attracting players in Chicago. They started their own.
"And we were like, 'Why isn't there an Illinois version of this?' So we decided, 'We're going to start taking it a little bit more seriously. Let's form an organization that will kind of provide that for our members here in Chicago,'" Reedy said.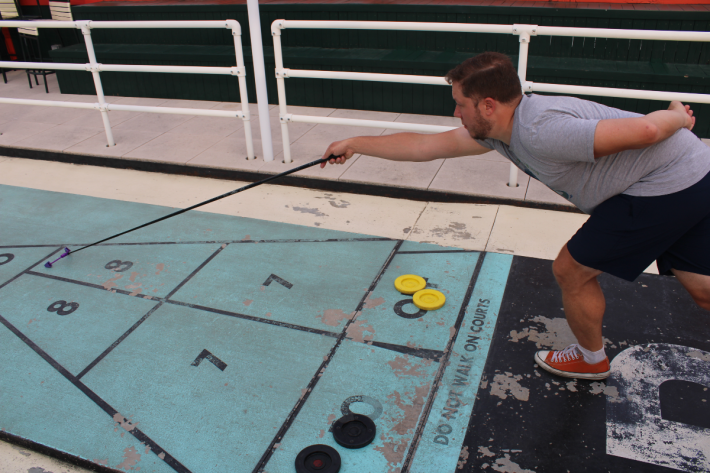 Registering the group allowed the association's members to host their own tournament, which they applied to do last year. They'll take over Royal Palms — which is donating the venue space — Saturday morning and all day Sunday as 64 teams of two players each face off.
The weekend time slot is something of a rarity in the shuffleboard community, where many tournaments are held during the week. It's one way the association is trying to make shuffleboard more accessible to a younger audience, leaders said.
"They expect us I think to be to an older demographic, and those folks are often retired and like don't need to worry about the time off of work and stuff like that," Ellsworth said. "And as Royal Palms and other locations have helped bring a younger group into play, we would love to go play in those tournaments but aren't always able to. And so we're putting on the first weekend tournament that we know exists."
Reedy and Ellsworth said they're excited to show off their skills to friends and competitors they've met around the United States.
And this time, it'll finally be on their own turf.
"We come in with all of this excitement, trying to just describe our community to them, but I'm personally really excited to give them an opportunity to come see our community firsthand," Reedy said.
Another goal is to identify and rehab existing shuffleboard courts across Illinois to offer more venues for people to play.
Because there's no central directory, Reedy's spent time combing newspaper archives and Google Maps looking for courts, which has been challenging so far, he said.
There is one court nearby, at Senior Citizens Memorial Park next to Holstein Park in Bucktown. It's not "in playable condition," Reedy said, but he hopes the his group can partner with the Park District and neighbors to change that soon.
"We can work to find courts that might not be in the greatest shape all over the state — whether they're in parks or campgrounds or senior citizen homes — and see what we can do about restoring those and spreading our love of shuffleboard to more and more people in the state," Reedy said.
Spectators or players can learn more about this weekend's tournament at the Illinois Shuffleboard Association's website. It's open to anyone 21 and older who wants to stop by and watch.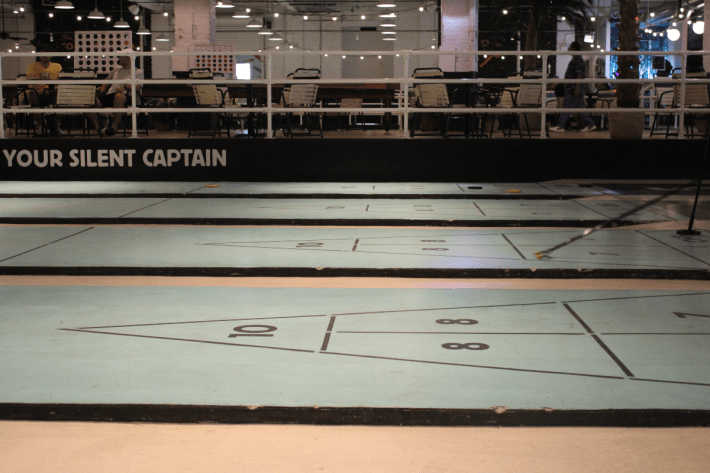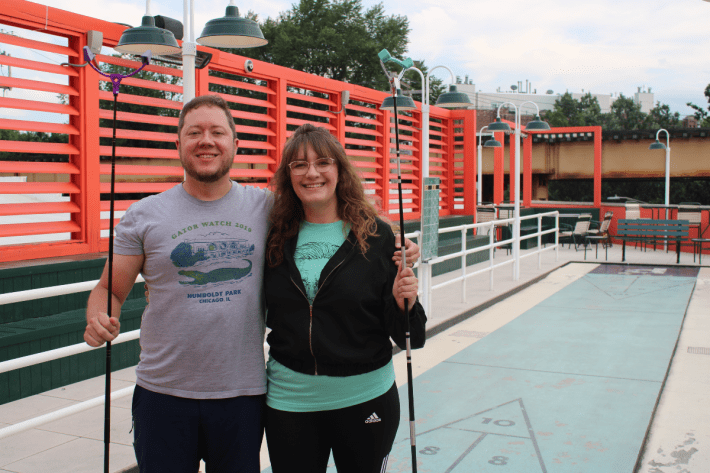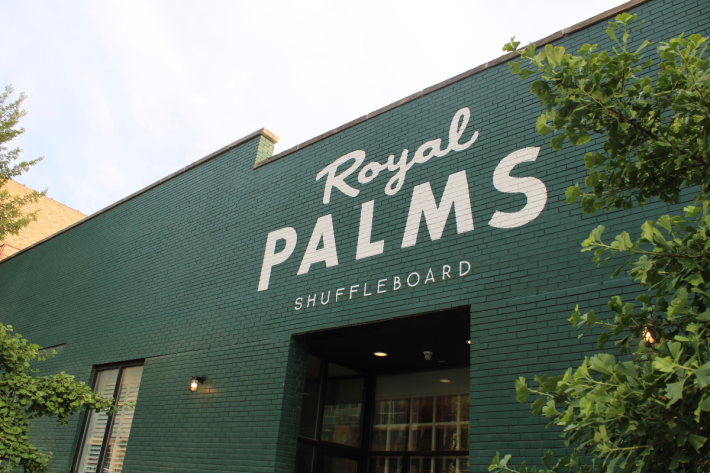 Listen to "It's All Good: A Block Club Chicago Podcast":