CHICAGO — An early Friday shooting Downtown left two men dead and another three wounded.
At 1:44 a.m., five men were walking out of a business in the 400 block of South Wells Street when someone took out a gun and fired shots at them, police said.
The men were leaving a bar on the block, Persona Lounge, when they got into an argument with someone else and the other person shot them, according to CBS2.
A 29-year-old man was shot in his head and died, police said. A 26-year-old man who was shot in his chest also died.
A 29-year-old man was shot in his left buttocks, a 35-year-old man was shot twice in his left arm and another man was shot in his left buttocks, police said. They were taken to Northwestern Hospital in good condition.
No one was in custody. An investigation was ongoing.
Pavel Tamas, who has lived near where the shooting occurred for five years, said he heard the shooting from his apartment early Friday morning but didn't immediately realize what he heard were gunshots.
"I thought they were perhaps fireworks … there was a bunch of [shots]. It's hard to say an exact count, maybe in the neighborhood of like 12 to 20," Tamas said. "You could kind of hear screams and cries outside the window and then proximately in the next 10 seconds a second volley of shooting went off."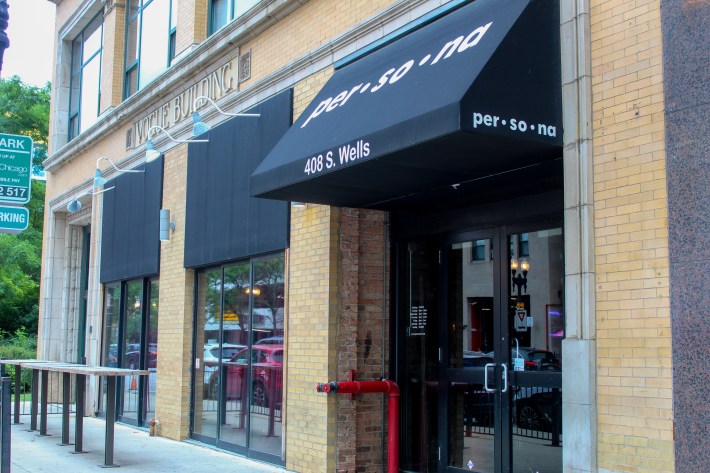 Another resident, who didn't want to use his name, told Block Club he saw the aftermath unfold from his high-rise apartment nearby. He said he also mistook the rounds of gunfire for fireworks until he saw emergency response vehicles flood the scene.
Friday's mass shooting is the "second incident of this nature" to happen in the area, according to an email sent out to residents at 235 W. Van Buren St, around the corner from the shooting. Four people were shot and wounded May 3 after two men opened fire at a SUV stopped at a red light in the 400 block of South Wells.
"Being as close to our building as it is and sharing the east alley with the businesses on this street, it is important to stay safe and vigilant at all times," the email said.
"I don't think I've ever felt more unsafe than I have this morning after hearing of the events unfolding … two times in the last two months is really alarming, and I hope it doesn't become the new normal," Tamas said.
Subscribe to Block Club Chicago, an independent, 501(c)(3), journalist-run newsroom. Every dime we make funds reporting from Chicago's neighborhoods.