HYDE PARK — The University of Chicago has offered the city $3 million to put more than 100 new surveillance cameras around its South Side campus after promising to boost security in response to a student's shooting death last fall.
UChicago will provide the money through a private grant, according to an ordinance submitted April 27. The grant will be routed to the Office of Public Safety Administration — the administrative agency for the police, fire and emergency management departments.
The city will use the funds to place about 110 POD cameras and license plate readers in communities around the Hyde Park campus, Deputy Budget Director Latoya Vaughn told City Council's budget committee last week.
The City Council unanimously approved the ordinance Monday.
Alongside approving UChicago's grant, the ordinance authorizes a $320,000 federal grant to the water department for sewer improvement planning, as well as a $78,000 private grant to fund a marketing campaign for the My CHI My Future program's phone app.
Ald. Leslie Hairston (5th), whose ward includes UChicago's campus, voted against advancing the ordinance during a committee meeting after taking issue with the My CHI My Future allocation.
However, Hairston said the surveillance cameras would add to "the toolbox that we can use" to address violent crime.
"If there's a strange vehicle in the area and it comes back registered as stolen, that might be able to prevent something from happening," Hairston said.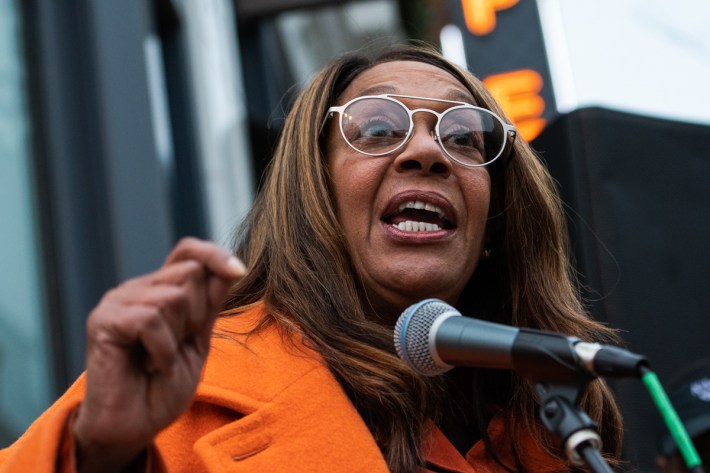 The cameras would be installed "within the jurisdiction of the campus police" and "near property owned by the university," like the Arts Incubator and L1 business accelerator, Vaughn said last week.
The UChicago Police Department's jurisdiction extends far beyond the university's central campus, from 37th to 64th streets and from Cottage Grove Avenue to DuSable Lake Shore Drive. The Arts Incubator and L1 accelerator are outside these boundaries.
City officials will determine where the cameras are installed with input from university officials, the Chicago Police Department and local aldermen, university spokesperson Gerald McSwiggan said.
Chicago police would have "the primary responsibility" for monitoring the cameras, but UChicago wants to reach an agreement with the city to access them, as well, McSwiggan said.
The university's police department is one of the largest private forces in the country and is not subject to the same transparency laws as municipal departments.
UChicago would in return provide Chicago police with access to its on-campus surveillance cameras, he said.
Chicago police directed Block Club's request for comment to the Office of Public Safety Administration, which did not respond by press time.
Ald. Sophia King's (4th) office did not respond to requests for comment. King joined Hairston in calling for more police presence and better collaboration between government officials and residents last fall.
'We're Taking The Action'
The proposed cameras are one aspect of local leaders' response to a "community discussion about making the neighborhood safer" that arose from a violent November day in Hyde Park, Hairston said.
On Nov. 9, UChicago student Shaoxiong "Dennis" Zheng was fatally shot in a robbery, a 31-year-old man was stabbed to death and gunfire erupted at lunch hour on 53rd Street.
City and university leaders set a focus on boosting policing and surveillance immediately after the day's violence, while pledging to address public safety in other ways.
Chicago police planned to add more than 25 officers to the 2nd District — which includes Hyde Park — and put to more officers on patrol during university class hours and business hours, Supt. David Brown said in November.
The department would also issue more tickets for traffic violations in an effort to stop violent "offenders," Brown said at the time. That tactic is controversial, and critics say it isn't effective for crime prevention.
UChicago police immediately increased its off-campus presence following the day of violence. The department also recently launched a "strategic operations center," through which staff monitor surveillance cameras and pass information on to patrolling officers.
The university also increased the hours and coverage area of its private security officers and hired a second private security company to patrol campus seven days a week.
Since the fall, UChicago has "made progress" in its safety efforts beyond policing and surveillance, Hairston said.
University officials have created a public safety advisory council, and community members can apply through Friday to serve as council representatives.
They've also announced a fund for community-based violence prevention groups and expanded access to buses, shuttles and Lyft rides.
"You've seen the action — we're taking the action," Hairston said.
Listen to "It's All Good: A Block Club Chicago Podcast":