JEFFERSON PARK — A one-stop shop with handmade work from more than 30 vendors is putting down roots in Jefferson Park to expand opportunities for entrepreneurs.
The Made Shop, 4440 N. Milwaukee Ave., sells candles, earrings, mugs, T-shirts, shoes and more, all made by artists from Illinois and a few from Ohio and Indiana. Owner Christina Parker, who lives close to the shop and used to own a printing company, started the business after looking for stores to sell her work.
Unsuccessful, Parker decided to carve her own path and open a place where other makers could receive exposure with a low barrier to entry. The Made Shop was inspired by pop-up shops but is open year-round.
"I was really upset I could not get into stores," Parker said. "A lot of people cannot afford to have their stuff in a store. Having everyone in [The Made Shop] is giving them an opportunity and helping me with my dream of owning a store."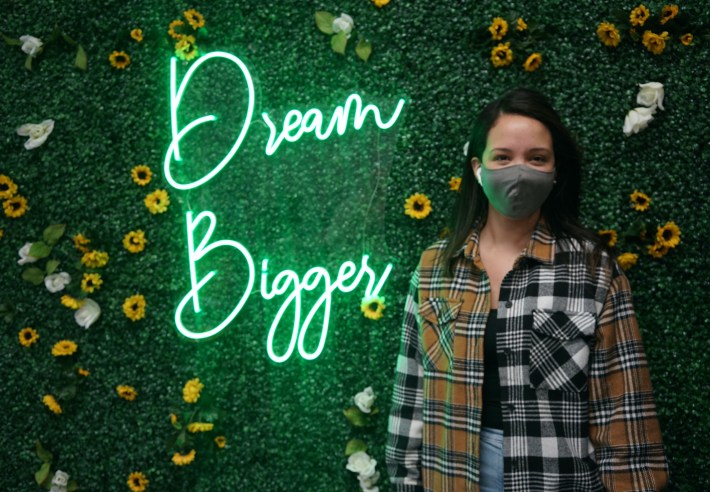 Parker also decided to launch the store because she was looking for a career challenge and wanted to work with others. She remembers walking to get ice cream next door at El Sabor la Michoacanita and meeting the landlord by chance. It took about a week to finalize the deal.
"I put the ad [for local artists] right away on Instagram to see what happened, and, within the first week, before I had even signed the lease, I had over 100 applications. So, it felt right," she said. "That was my sign." 
The shop opened in September and has been steadily adding artists to the store as Parker approves them and makes sure there is enough variety. The store started with about 20 vendors and now has 34. Next week, there will be even more, she said.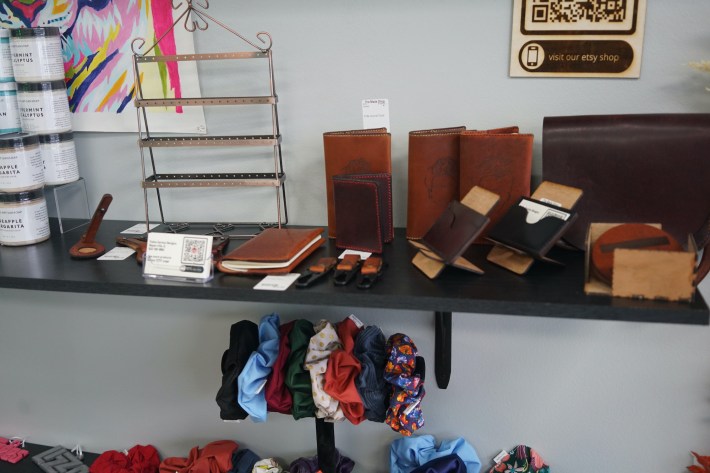 The Made Shop rotates out artwork every three months or so to make sure diverse artists get their chance in the spotlight. The store's popularity among artists, who are mostly women, has been a welcomed challenge for Parker, who said she has about 300 applicants waiting to get in.
Right now, the store features local coffee, hats and paintings made by a few Northwest Side makers, as well as jewelry, soaps, candles and knitted wear in time for winter. All of the items can also be bought online.
Items at the store are sold on consignment, which means the shop receives 20 percent of every sale and 80 percent goes back to the artist.
Parker usually meets with every artist and approves them based on their product's appearance, packaging and uniqueness. She tries to not duplicate work in the store but wants to make sure every artist's story gets told.
"Either they are really serious and this is their main thing, or it's their side hustle," she said. "Everyone is so passionate about what they do. It's their dream, and they are working so hard to have their dream come true. It feels good to have it in my store."
Parker closed her design company to focus on the shop, but she still makes T-shirts, mugs and kitchen towels under the store's name to keep her craft alive. With more space in the store, she is able to print her work in the back and hopes to create more products to add to the store's inventory.
Parker hopes The Made Shop brings more artsy energy to Jefferson Park and encourages residents to shop local and support people's dreams. She also wants to invigorate artists to host workshops to share their art with the community.
"I want this to not just be a store but a place where we can grow and learn," she said.
The store is open 10 a.m.-6 p.m. daily and will have updated store hours soon. Stay tuned on social media for updates.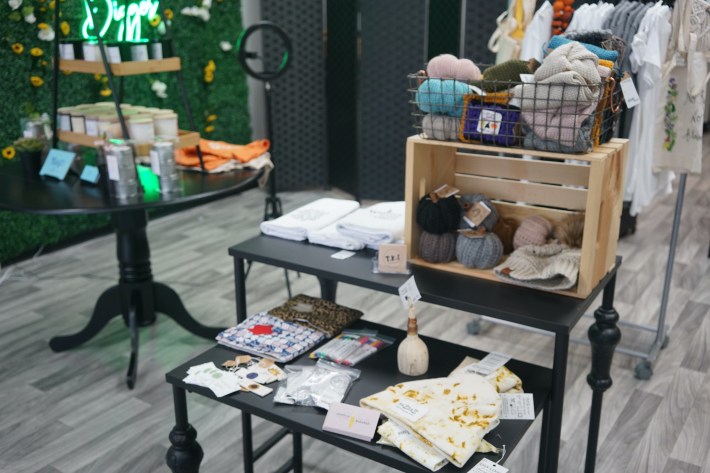 Listen to "It's All Good: A Block Club Chicago Podcast" here: