CHICAGO — As local store owners prepare for holidays, they have advice for customers: Start shopping soon.
The next several weeks could be particularly challenging for holiday shopping because of major supply chain issues that are delaying deliveries around the world, some business owners said. That means stores might not be fully stocked, making it harder for customers to find what they're looking for, owners said.
"At this time of the year, we have many people coming in and saying, 'I'm going to come back and buy this for someone,'" said Jenny Beorkrem, owner of home goods and gifts shop Neighborly at 1901 W. Division St. "But, this year, you cannot think this way. If you know you want something, just go ahead and buy it."
But shop owners have known about the risk of backlogs for months, and many started planning their holiday season earlier than usual.
Scott Friedland, head shopkeeper at Timeless Toys, 4749 N. Lincoln Ave., said suppliers warned him early in the year about potential inventory backups and supply chain issues. 
Friedland started preordering items in early May, and now his store "has more stock than ever before on holiday season."   
Beorkrem started placing orders in the spring for some of Neighborly's most-requested items. Beorkrem had to make sure some of her bestsellers — like scented candles and grow kits — would be in stock for holiday shopping.
"Normally, we would order throughout the season based on how sales were going," she said. "But this year, we just had to do our best to predict what we would want for the whole season."
Still, local businesses are seeing delays.
Joshua Moore, owner of pet supplies shop Barks N' Rec, 3030 N. Lincoln Ave., said he preordered products months ago, trying to mitigate the effect of unexpected delays.
"Halloween was the first major holiday we had to face, and we managed to get everything only three to four weeks late," he said. "But Christmas items will start shipping in the first week of November."
Moore said Barks N' Rec is finding more suppliers to keep products coming. The shop needs to stay fully stocked until February, when the peak of the shopping season will be over, he said.
"We'd like to stay really stocked, especially being a small business that's trying to compete with the big box stores, because we really want to make community impact," Moore said. 
Supply chain issues and inventory backups are expected to affect many businesses.  
Beorkrem said she typically sources locally for Neighborly's stock, which usually means she can order products up until the week before Christmas. But that is not going to help this year, she said.
"So far, we haven't had too many issues on the shipping side of things," Beorkrem said. "But sometimes our local vendors might be waiting for a particular part for their products or materials, so we'll receive them late anyway."
Friedland said that, above all, the main reason suppliers are running late within the United States is because of a labor shortage.
"Even when the products actually get over here, there's not enough people to unload it and actually drive the trucks," he said.
According to the Retail Indicator Branch of the Census Bureau, total sales over the past three months were up 14.9 percent from the same period a year ago.
"People are buying more [so] we have to order more, and this causes even more backlogs," Friedman said.
"Shop early, be patient, and be open-minded. Remember that stores across the country are short-staffed, many have lower stock than usual, and they are doing what they can to make it the best shopping experience for you."
The only way to make sure to get what you're looking for is to shop early, Moore said.
"Better sooner than later," he said. "I can't imagine what we'll have in stock later on in the season."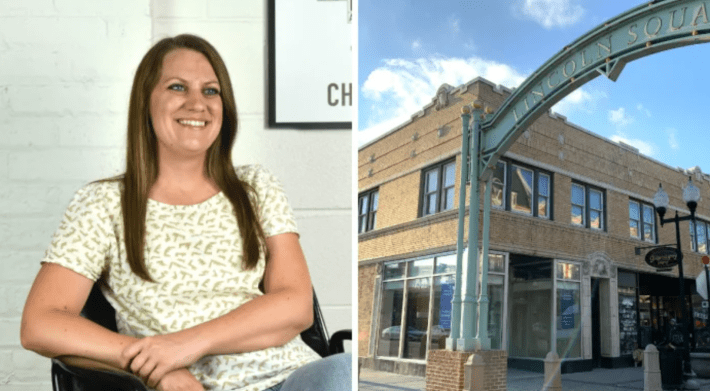 Listen to "It's All Good: A Block Club Chicago Podcast" here: