PILSEN — A mother to many, a beacon of hope for inmates and an advocate for single mothers are some of the many ways neighbors will remember 50-year Pilsen resident and business owner Hermila C. Alvarez.
Alvarez, the longtime owner of the Los Cuatro Hermanos corner store at 1858 S. Allport St., died Oct. 25 after battling cancer. She was 81.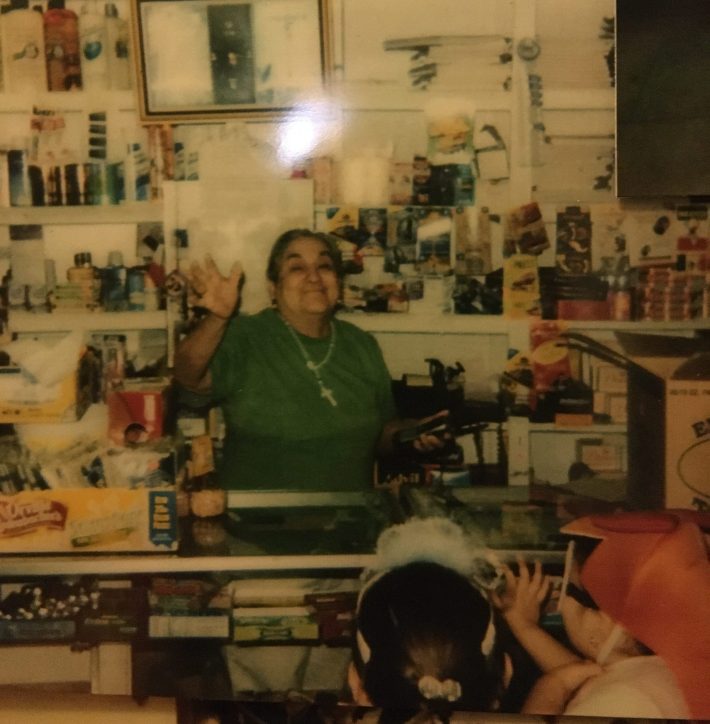 Born in Sandías Durango, Mexico on September 5, 1940, Alvarez learned the meaning of hard work at an early age. At 17, she began working to financially support her family who was living in poverty. 
It was Alvarez's hard work and tough upbringing that would later lead her to run her very own local 'tiendita' – a mom-and-pop grocery store – and help the needy.
"She told me that she wanted her mission to help people in need," said Artemio Rodriguez, her third eldest son and a Pilsen native. "To me it's not a coincidence, I think she was sent on a mission to serve here."
A mother of four sons and 13 grandchildren, Alvarez moved to Pilsen in 1970 on her own. The predominantly Mexican immigrant community and the low cost of living attracted the matriarch to the neighborhood.
Six years after moving to Pilsen, Alvarez would become a business owner and run Los Cuatro Hermanos — The Four Brothers — a neighborhood store named for her sons. There, neighbors could buy the basics, like milk, eggs and lunch meats.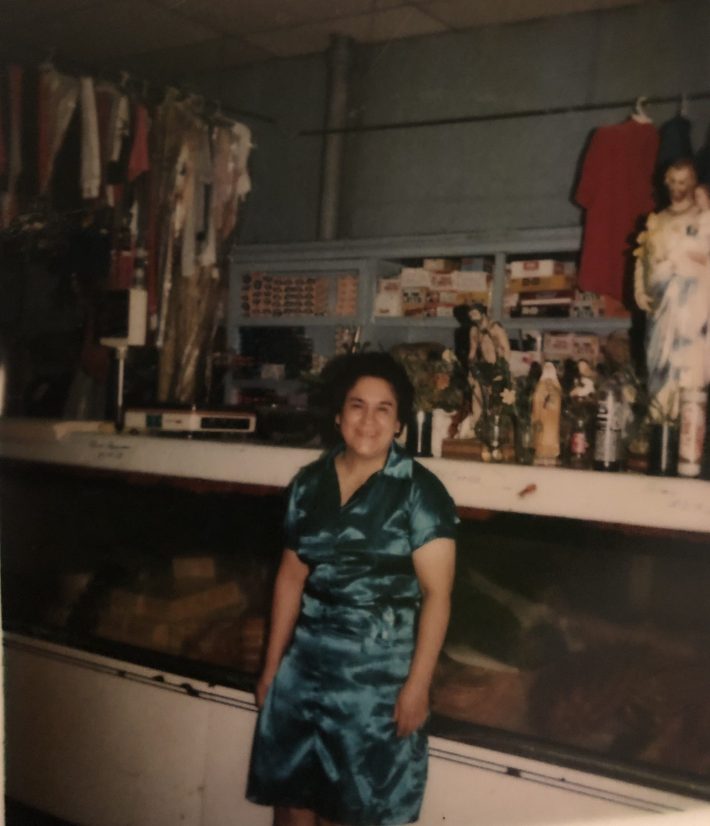 For 44 years Alvarez ran, worked and managed the corner store at West 19th Street and South Allport Street from 8 a.m. to 9 p.m., seven days a week, including holidays.
Her presence and respect around the community gained her the title "abuelita" – grandmother –  and "mom" from local shoppers, neighborhood kids, residents and salespeople. 
"To me, I shared my mother with the community," Rodriguez said. "Not only Mexican folks called her mom, but Blacks, whites, all would asked 'where was mom?'"
Alvarez's compassion and understanding for others went beyond her neighbors, but to those who were often overlooked by the community — both victims of and those who committed crime in Chicago.
A woman of faith who wore a rosary and prayed daily, Alvarez saw the good in others and wanted to be the change in others' lives.  
"Gang members loved her a lot because she respected and treated them with love," he said. "They were very grateful to her because they didn't receive help from anybody and it was my mom who helped them."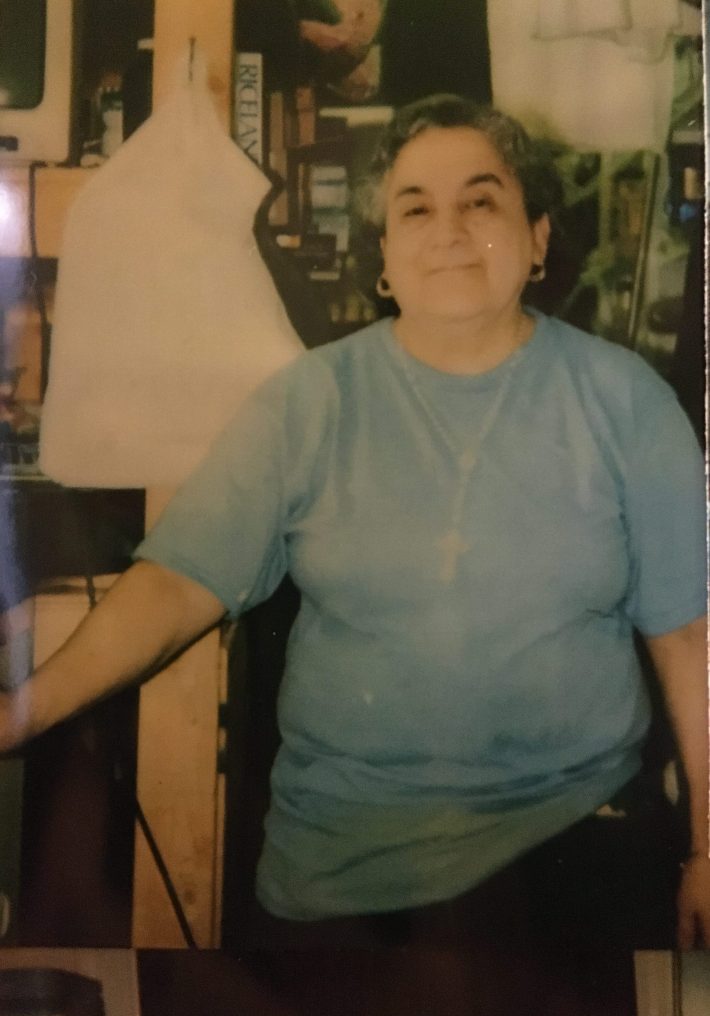 For inmates, Alvarez gave them a second chance at life. 
Holiday letters for Thanksgiving, Christmas and New Year's were frequently sent to Alvarez from gang members in prison asking for Alvarez and her help. 
As a single mother, Alvarez knew the challenges that many around her faced. She often allowed single mothers to come into her store and take what they needed for their family without paying. 
"My mother would tell them 'grab whatever you need' and she will write their name on her work book," Rodriguez said. " She didn't worry if people didn't pay her, she believed in people." 
On a weekly basis, Rodriguez saw his mother's generosity be extended to strangers she didn't know but trusted. 
Maria Pike, a 12-year Pilsen resident, had known Alvarez since 2004 after moving in across the street from Los Cuatro Hermanos, where she became a frequent shopper. 
Quickly, Pike realized the immense respect others had for Alvarez and the impact she had on the neighborhood. 
"She was a tiny woman, but she was a powerhouse," Pike said.  "She was a heroine in the neighborhood, a famous person that nobody knew."
Alvarez was a shoulder to cry on and a community therapist to tell all your life problems for Pilsen residents. 
For Pike, Alvarez was a fellow grieving mother who cried alongside her when Pike lost her son to gun violence in 2012 in Logan Square. 
"She told me she was sorry, I started crying and so did she," Pike said. "She understood missing and losing a child. She told me she had lost her child to prison."
Pike said that although they were grieving from different experiences, they connected over the love and grief for their boys. 
Alvarez's impact on those around her was a living example of the "butterfly effect" — a term coined to describe the impact of how one small change can result in a large future change.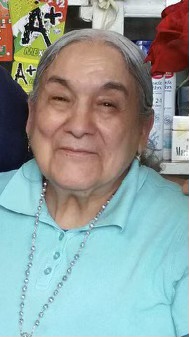 Through her religious beliefs, Alvarez once encouraged a local neighbor to finish a pregnancy, promising she would shelter the newborn for her.
"Hermila took the kid, and four months later the mom came back and said she wanted the baby back," Pike shared.
After over four decades of serving those around her, Alvarez stepped down from her daily work schedule in 2020 when she was diagnosed with two different types of cancers. 
Her late diagnosis and the medical procedures that followed prevented Alvarez from returning to her store. 
"If she could have continued to work in the store, she would have gone on until she was physically not able to work," Rodriguez said. 
Eight months into chemotherapy with no results of improvement, Alvarez decided to stop treatment and be at peace with the outcome. 
On October 25, died peacefully at home. For for her family and for Pilsen residents who knew her, her generosity still lives on. 
"She was a champion at life and there was no such thing as impossible for her," Rodriguez said.
For the neighbor she touched so closely, Pike's last words to Alvarez would have been "You did well and you honored your ancestors."
"She left with no regrets. None whatsoever," Pike said. "The four brothers, her four sons are together. That's what she wanted and she was able to get that."
Listen to "It's All Good: A Block Club Chicago Podcast" here: