WICKER PARK — An initiative to develop community space for artists and businesses in Wicker Park has received a $15,000 grant from the city. 
For the past few years, Equity Arts has worked toward creating an art and community center in the neighborhood, which organizers said will house artist studios, community organizations and event space for public gatherings. 
The project aims to "create what we're calling an Equity Art Center, where it's multiple tenants of art spaces that will be affordable in perpetuity," said Alma Wieser, Equity Arts president and director of Heaven Gallery, 1550 N. Milwaukee Ave.
"Equity Arts is really thinking about rewriting the narrative of this neighborhood, of really saying how the arts have been instrumental in building it up, and how we're going to need it to build it back up," she said. 
The initiative is one of 11 projects to receive a grant through an Equitable Transit-Oriented Development pilot program run by the city. 
"The plan's goals include driving investment in transit-oriented projects on the South, West and Southwest sides while also preventing displacement and promoting affordability in the North and Northwest sides of the city," according to a city news release. 
Wieser said Equity Arts plans to use the grant to launch an "investment tool" in spring — a formal process that will seek input from community stakeholders and ultimately identify potential investors.
Wieser said the group hopes to raise $5 million through that process to secure a building — ideally something near Wicker Park's main intersection of Milwaukee, North and Damen avenues.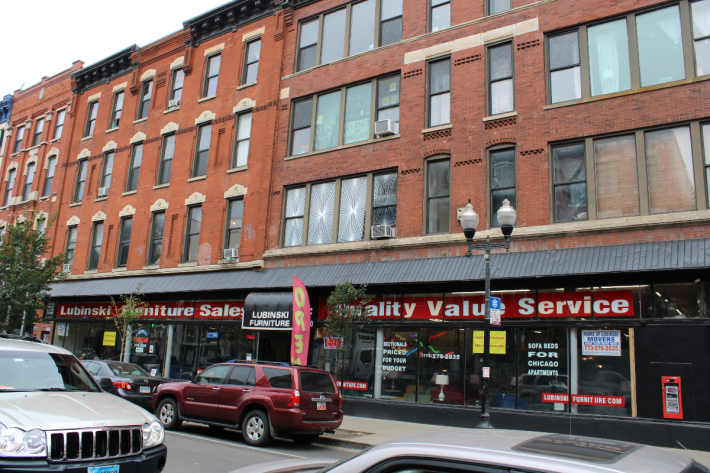 Organizers hope Equity Arts will act as a model for other neighborhoods and cities experiencing gentrification and displacement of artists.
"What we're proposing … is a multi-layered financial structure that buys property, puts them into a perpetual purpose trust that gives deed restrictions that says what the purpose of the building will be infinitely forever," Wieser said. "The purpose that we have is for the creative use, and affordable rents to the artists."
Wieser said the group has letters of intent from seven arts organizations to be potential tenants.
At least 60 percent of tenants and staff will be people of color, Wieser said.
Listen to "It's All Good: A Block Club Chicago Podcast" here: