SOUTH LOOP — A brewery serving wine-beer hybrids is opening this weekend in the South Loop, replacing Motor Row Brewery.
Duneyrr Artisan Fermenta Project and Moderne Dune opens Friday at 2337 S. Michigan Ave. It will be open 4-10 p.m. Friday and 1-10 p.m. Saturday.
"The name is long," said owner Tyler Davis. "But I chose it because it has to be an umbrella for all the projects that I have in mind for this place."
Davis, a longtime brewer, tested his creations on the market for more than a year before opening the brewery.
For the opening weekend, Davis is releasing two beers, as well as a his first spontaneously fermented brew: Spontaneous N.1. Spontaneous fermentation requires the beer to ferment in cool outside air.
Davis has brewed for 12 years; until a couple of years ago, he worked for Lagunitas. The job became monotonous and his creativity was "drawn out," pushing him to pursue his dream of opening a brewery of his own, he said.
Davis got his opportunity when Motor Row Brewery's owner decided to sell the place, as that business struggled during the pandemic. 
Davis' brewery brings together the world of winemakers and brewers, "two worlds that have never communicated, but that have so much to teach to each other, especially in terms of fermentation," he said.
At Duneyrr Artisan Fermenta Project and Moderne Dune, the key word is "co-fermentation:" a technique used to create hybrids from wine, ciders and craft beer. 
"I ferment the beer, and then I introduce the wine element and I re-ferment it in the same tank," Davis said.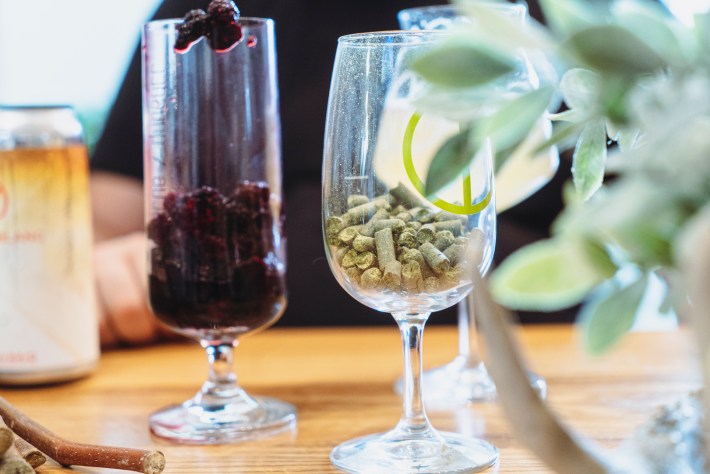 Davis uses ingredients typical of Nordic countries, so he decided to use Nordic mythology to inspire the name of his brews, the company's logo and the brewery's furniture.
Duneyrr means "starting anew, winds of change," Davis said.
"It's me starting my own brewery, but, also, taking two things that everybody has always known — like wine and beer — and then making them into something brand new and exciting," he said. 
After this weekend, the brewery will be open 4-10 p.m. Thursday-Friday and 1-10 p.m. Saturdays.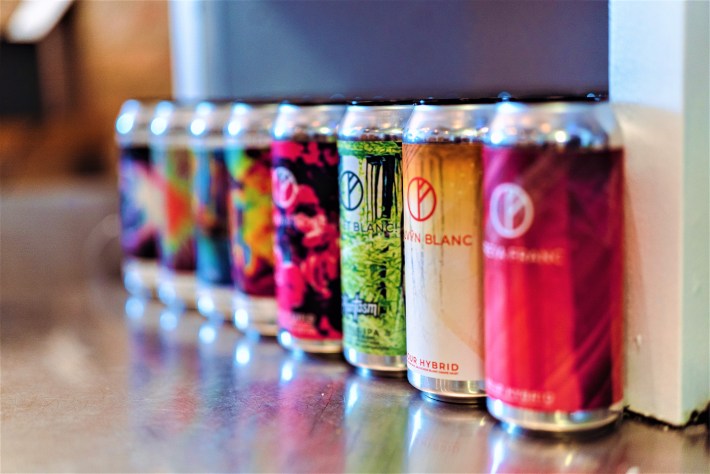 Listen to "It's All Good: A Block Club Chicago Podcast" here: