PORTAGE PARK — Residents who tried to ask Ald. Jim Gardiner (45th) about his recent scandals and investigations into his conduct were booted from a virtual meeting Wednesday night.
The meeting — about a proposed Panda Express near Six Corners — was the first public appearance the alderman made in his ward (via Zoom) since allegations surfaced last month that he tried to withhold ward services from constituents and retaliate against those who didn't agree with him, among other things.
The alderman faces investigations from the FBI, the Chicago Board of Ethics, the Circuit Court Clerk's office and the Office of the Inspector General for his behavior, according to sources and published reports.
When at least five constituents tried asking Gardiner to comment about the investigations and his behavior during the Q&A session of Wednesday's Zoom meeting, he kicked them out mid-sentence. There were 23 attendees on the call.
Gardiner has previously removed reporters from meetings and refused to speak at events where reporters were present. He does not hold traditional ward nights or meetings with residents.
Sara Gronkiewicz-Doran, who lives within walking distance of the proposed Panda Express location at 4150 N. Cicero Ave., was the first to be kicked out Wednesday after bringing up the FBI investigation. She told Block Club she was tossed out twice.
"I was going to say that as Gardiner's under investigation for bribery and pay to play, the residents of the ward can't trust that he is properly guarding our public resources," Gronkiewicz-Doran said. "If he won't resign, he needs to recuse himself from all zoning and development decisions."
Gronkiewicz-Doran, a member of the political group United Northwest Side, said seven of the group's members who were on the call got booted, even though not all spoke. Some had pictures of Gardiner and changed their Zoom names to "Resign, Jimmy."
Other residents were muted and kicked out when they had questions about Gardiner's alleged retaliation tactics and another was booted for asking about surveillance cameras coming to an area development.
When people still on the call asked the alderman why he was muting and kicking people out, he booted those callers out, too.
Steve Held, an Old Irving Park resident who got booted after asking why others were getting kicked out, told Block Club he wanted to ask Gardiner about the security cameras on the proposed Panda Express lot and other developments in the ward.
"More state surveillance is always concerning, but when these demands come from this man with a history of stalking, targeting and harassing constituents, it raises a lot of questions about his motives," Held said. "But I never got a chance to ask anything because I spoke up when Gardiner was muting and booting constituents." 
Some people who live near the proposed Panda Express said they wanted to hear the alderman's response to the allegations, but the meeting wasn't the time or place.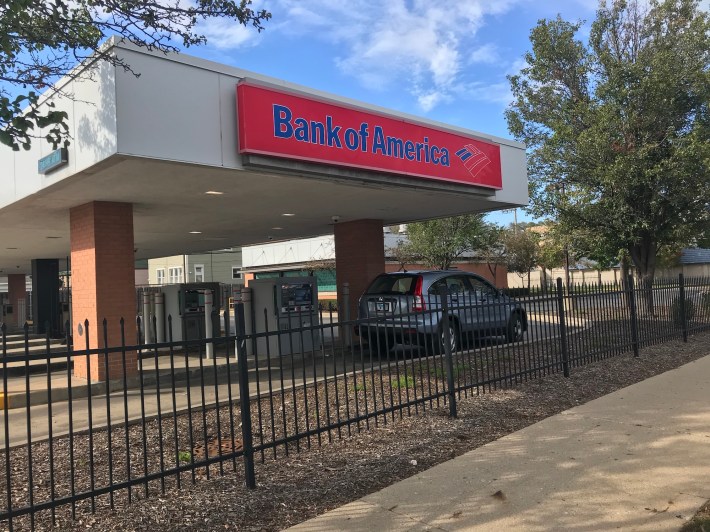 All of those who spoke about the proposal, which is being designed by Heights Venture Architecture + Design, voiced opposition to it, saying it would bring more traffic headaches, negatively impact local businesses and create late-night rowdiness near residential blocks.
Janet Alberti, who lives close to the proposed development, said she opposes the proposal because she doesn't want increased traffic, trash and fast food fumes to fill the block.
"We haven't even begun to see the traffic challenges from the Six Corners developments," Alberti said. The Panda Express "is no development — that's low-hanging fruit. We need development that is going to bring additional business."
Eric Abeln, a partner at Heights Venture Architecture who presented the plans at the meeting, said preliminary traffic studies show the business would not do much to increase traffic because "people are already traveling or going home from work on Cicero." 
The proposed fast-food restaurant would take over the old Bank of America lot but keep the ATMs present, he said. It would have 49 parking spots and six security cameras.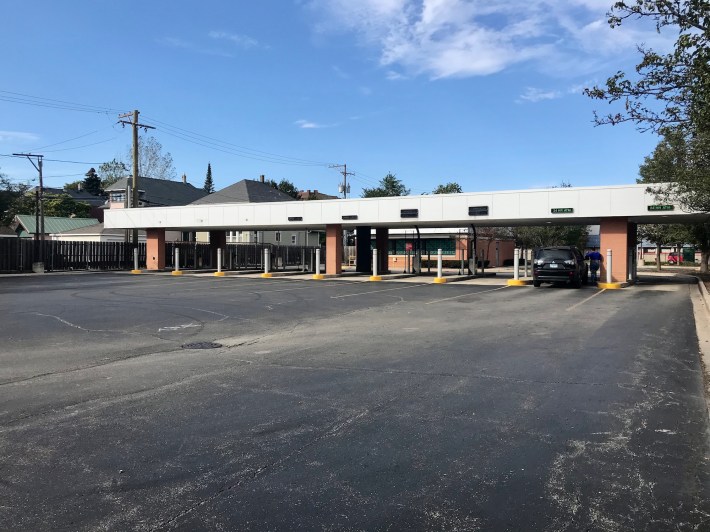 A neighbor named Jill said the hours of Panda Express are concerning to her, among other issues. The restaurant would operate 10 a.m.-10 p.m. Sunday-Thursday and stay open until 11 p.m. Friday-Saturday.
"That is late. … We do live here," Jill said. "The exhaust fans not only smell but also make a lot of noise all the time. I am not against Panda, but I'm against this placement. It's not the kind of development in our spot."
Carolyn Cristofani, another neighbor, started a petition to oppose the development for similar reasons. Her petition has 48 signatures.
"Even with Cicero Avenue running through our community, we have been able to maintain a lovely, quiet, residential feel to our blocks," Cristofani wrote. "Let's pull together to keep our neighborhood as lovely as it is!"
The proposed Panda Express does not need a zoning change, but it would need a special use permit from Gardiner to operate its drive-thru. He said the development is not a done deal and the meeting was just the first step to gather feedback.
"My staff will be in the area speaking with residents. I appreciate all of your feedback," Gardiner said, before ending the meeting as someone else tried to speak.
RELATED
Ald. Jim Gardiner Blasted For 'Obscene' Texts, Stripped Of Committee Positions By Cook County Democratic Party
Ethics Board Finds Ald. Jim Gardiner May Have Violated City Anti-Retaliation Rules, Calls For Deeper Investigation
Ald. Jim Gardiner Says Sorry For Foul-Mouthed Texts As Council Colleagues Call For Hearing To Investigate Him
As Ald. Jim Gardiner Faces FBI Probe, Northwest Side Residents Rally To Demand His Resignation
'Do Not Help Her': After Texts Show Ald. Jim Gardiner Called Constituent A 'C-nt,' Council Members Want Him Punished
Ald. Jim Gardiner Calls Constituent And Fellow Alderman A 'B-tch,' Rips His Critics In Leaked Text Messages
NW Siders Sue Ald. Gardiner For Blocking Them On Social Media, Saying He's Violating 1st Amendment By Silencing Critics
NW Side Alderman Had Staffer Falsely Report Cellphone Stolen — Then Had A Constituent Arrested, Lawsuit Alleges
Candidate In 45th Ward Had Order Of Protection Issued Against Him Last Year By Ex-Girlfriend
Subscribe to Block Club Chicago, an independent, 501(c)(3), journalist-run newsroom. Every dime we make funds reporting from Chicago's neighborhoods.
Already subscribe? Click here to support Block Club with a tax-deductible donation. 
Listen to "It's All Good: A Block Club Chicago Podcast" here: