CHICAGO — Growing up in Woodlawn, Janiece Lewis and her big sister, Brianna Hamilton, were inseparable.
Lewis admired Hamilton's bravery and outgoing personality; Hamilton was protective and didn't mind her little sister tagging along.
"Wherever she went, if I wanted to go, she'd take me with her," Lewis said. "She was my first best friend."
Hamilton, 26, was fatally shot Sept. 17 in the 7800 block of South Bishop Avenue. Officers were responding to a call of a person shot about 6:30 a.m. when they found Hamilton lying on the ground with a gunshot wound in her head, police said.
Hamilton was taken to Holy Cross Hospital, where she died, police said. The shooting remains under investigation and no arrests have been made, police said.
The Cook County Medical Examiner's office ruled Hamilton's death a homicide, records show.
"I wish the person who did this knew what they did, because they don't know what they took from us," Lewis said. "They didn't know how much Brianna meant to us."
Hamilton is at least the second Black transgender woman to be killed in the Chicago area since September. On Labor Day, Disaya Monaee Smith, 27, was shot to death at a hotel in south suburban Dolton, her mother said.
Dolton police did not return requests for comment, but Chief Robert Collins confirmed the shooting with NBC5 last month. He said authorities did not think the circumstances showed evidence of a hate crime. Her mother told NBC5 Smith was at the hotel room with two friends, but decided not to go out with them that night. Evidence suggested Smith fought with her killer at the hotel room's entrance, her mother said.
At least three other transgender women have been killed in the Chicago area since December: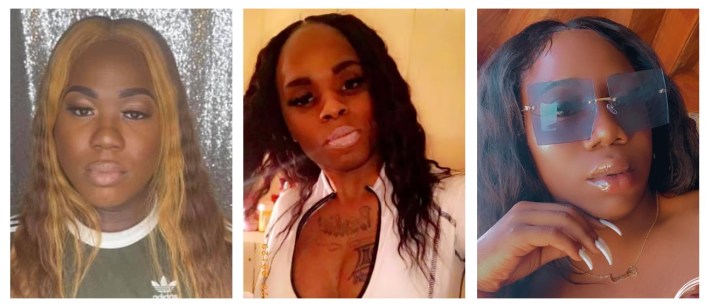 Murders of trans people are at an all-time high nationally. At least 44 transgender people were killed last year, the deadliest year on record, according to a report by the Human Rights Campaign.
In 2021, at least 38 trans or gender-nonconforming people have been killed across the United States, according to the Human Rights Campaign.
"I don't know how we can stop this from happening again," Lewis said. "But I do know I want to help by bringing awareness to it, because Brianna's life mattered. All their lives mattered."
Hamilton was friends with Eshay Key and another transgender woman who was recently killed, and she was broken up about their deaths, Lewis said.
"Brianna is not the first friend of the community that's been murdered, and she won't be the last," Lewis said. "But I never thought my sister would be part of this."
'You Don't Meet People As Special As Her Every Day'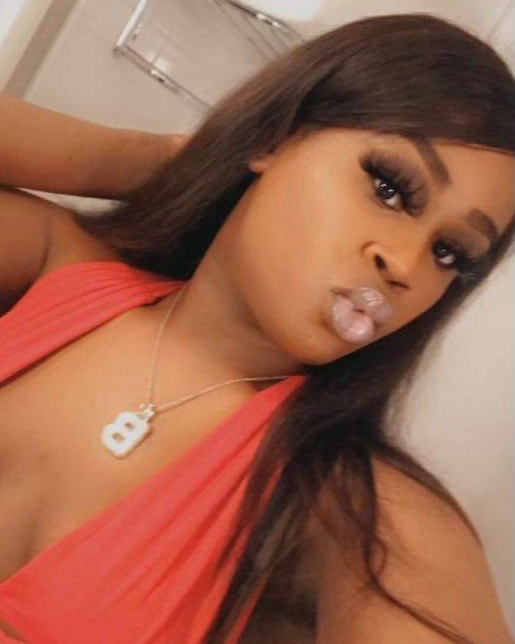 Hamilton's entire family was "all-in for Brianna when she transitioned," her sister said.
Growing up, Lewis was a tomboy while Hamilton loved "girly girl things" and would practice doing makeup on her little sister, she said. When Hamilton came out and started experimenting with her eyebrows and other makeup, Lewis "loved every second of it," she said.
"I admired Brianna to the point where she's the reason I started wearing lashes and experimenting with lipstick," Lewis said. "You'd think it would be the other way around, but no. She taught me everything.
"Other times, I'd watch her and she'd do her eyebrows so fast but they'd come out perfect. She'd say, 'Sis, what does this eyebrow give?' and I'd say, 'It gives sickness.'"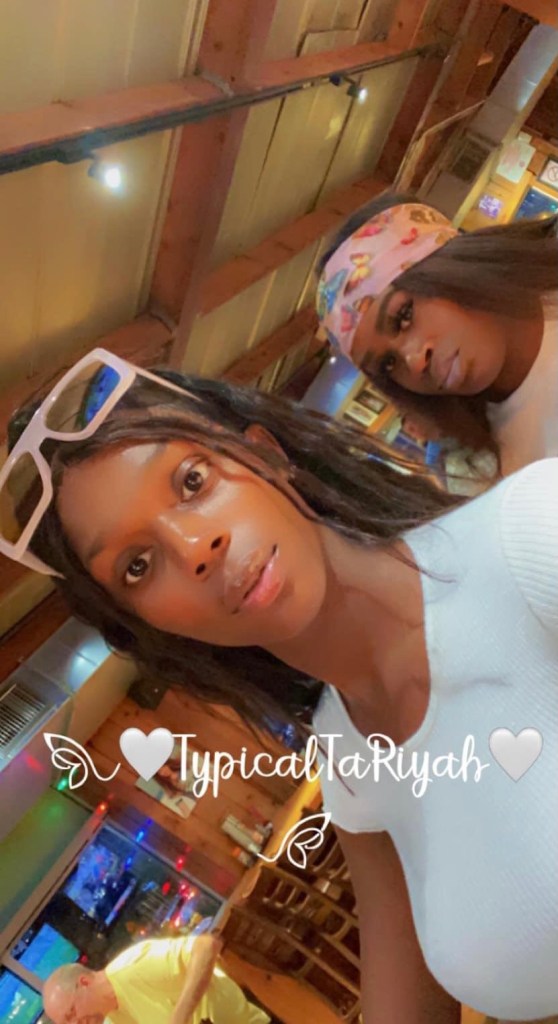 Tariyah Walton, who has been best friends with Hamilton since 2015, said they loved shopping and getting their nails and hair done together. But makeup was Hamilton's favorite.
"She loved it so much that she wanted to be a makeup artist," Walton said. "She'd do my makeup, too, sometimes and was always so good at it."
Hamilton also loved going to Six Flags and other amusement parks, Lewis said. She was a scary movie fan and loved watching old flicks like "Freddy vs. Jason" and "Sleepaway Camp." She'd listen to everything from rap to old-school or gospel music, Lewis said. Her favorites were Nicki Minaj, Polo G and Britney Spears.
"Brianna's whole personality was so versatile," Lewis said. "You could never pinpoint it because Brianna was a person of many things. I pride her on her diversity."
With a magnetic personality, Hamilton made friends with people everywhere she went, Walton said.
"Brianna was fun to be around and was the life of the party," Walton said. "She was always full of life and was honest, loyal and authentic. You don't meet people as special as her every day."
'A Caring And Selfless Person'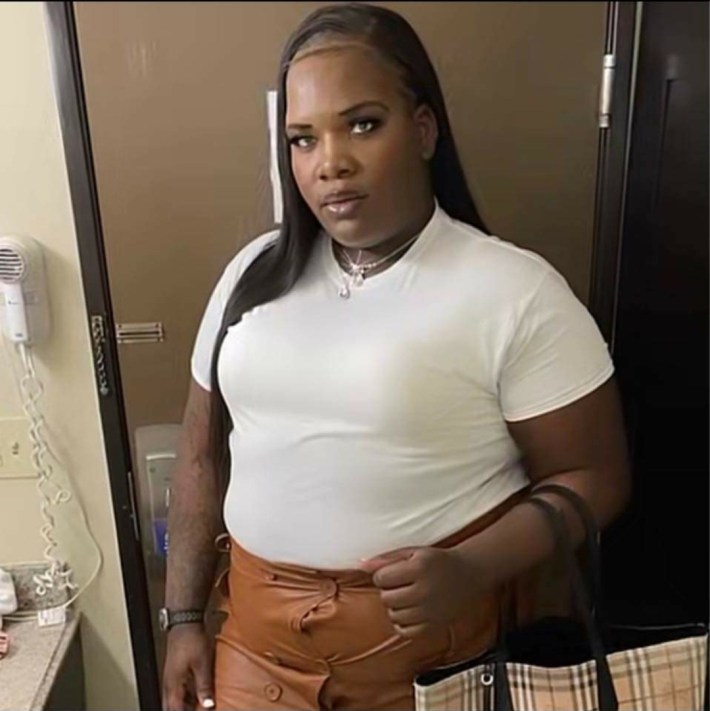 Growing up in Chatham, Smith was "mesmerized by hair" even as a toddler, said her mother, Latrina Banks.
"We'd be at the bus stop and somebody would walk up with long hair, and if I was holding Disaya in my arms, she'd take her hand and just rub it up and down their hair," Banks said. "She just loved it."
As a kid, Smith spent entire days combing and styling the hair on her sister's dolls. As an adult, she'd grown into a talented hair stylist and the person Banks trusted most with her hair.
"I have alopecia, so I've lost my hair, but Disaya would put my lace wigs on and curl them and take care of them for me," Banks said.
Smith was generous and looked after her friends as if they were family, Banks said. When Smith was in elementary school, she used to sneak food out of her mom's freezer and bring it to her friends' houses to make sure they had something to eat, Banks said.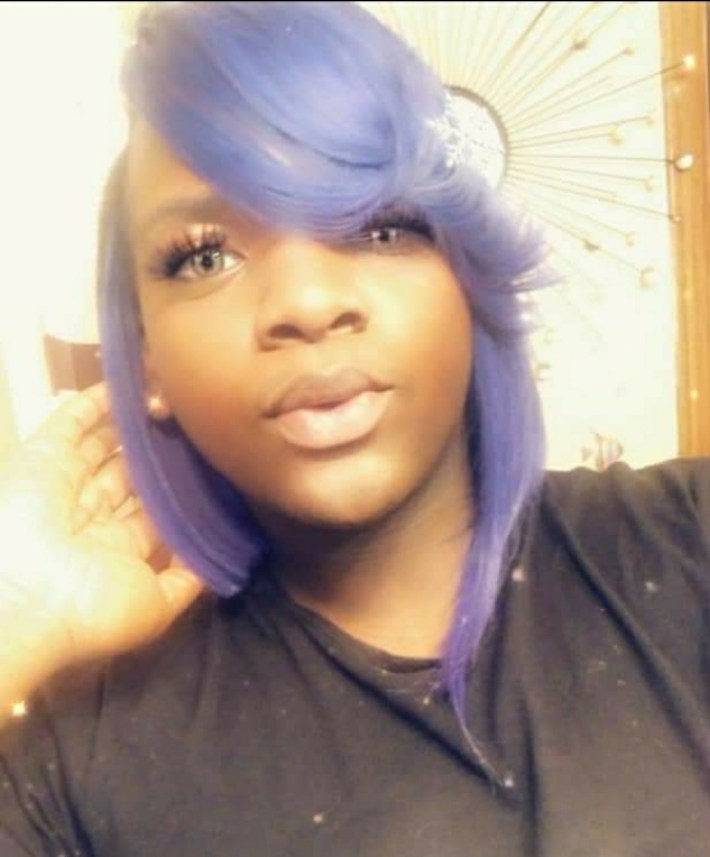 "She was always so caring and giving, even though she didn't have much of her own," Banks said. "I used to have to tell her all the time when she was little that she can't keep taking care of everybody, but she just couldn't stop."
Even as an adult, Smith would make sure her friends were looked after and fed whenever they visited, Banks said.
"She used to explain to me that a lot of the trans girls she hung out with — they didn't have family because their families disowned them," Banks said. "So she made sure I fed her friends, and she'd take them in like family."
The day Smith was murdered, she stopped by her mother's house in Chatham to pick up a plate of barbecue before heading out for the night.
"She video called me once she got to the hotel and laughed because I was so tired I forgot to put the barbecue sauce on the meat," Banks said. "She told me, 'It's still good though,' and the last words I heard from her were, 'I love you, ma.'"
Smith had a special bond with her mother and would call her multiple times a day just to check in and say, "I love you," Banks said.
"I'm so glad I got to hear that one last time from her," Banks said. "It makes me hold on for hope that I'll get through this."
The tragedy of losing her daughter has compounded previous loss. Banks' son, Antonio Smith, was killed in 2018.
"I was just beginning to live again," Smith said. "It's been so hard since losing Disaya, and I miss her dearly, but I'm leaning on the Lord right now."
Jake Wittich is a Report for America corps member covering Lakeview, Lincoln Park and LGBTQ communities across the city for Block Club Chicago.
Subscribe to Block Club Chicago, an independent, 501(c)(3), journalist-run newsroom. Every dime we make funds reporting from Chicago's neighborhoods.
Already subscribe? Click here to support Block Club with a tax-deductible donation. 
Listen to "It's All Good: A Block Club Chicago Podcast" here: