GREATER GRAND CROSSING — Inside H.O.O.D. House, the fully equipped kitchen is accessorized with pops of silver and red. There's a fresh coat of paint on the walls, decorative touches to the kitchen and bathroom, throw pillows on the couch and two beds under glowing purple lights.
For one of the residents, it's the first real home she's had in a while. 
"I was looking for a place to give me stability. I did not have stability in almost any area of my life," the woman, 18, said. Block Club is not naming her for safety reasons. "I needed somewhere that I could lay my head and know that it was mine. I wouldn't have to worry about where I'm going to sleep the next night. I needed my own space."
H.O.O.D. House, which provides housing for women 18-21, is the brainchild of Chez Smith, who has spearheaded South Side community programs for kids and young adults. H.O.O.D. stands for healthy, optimistic, outstanding, determined. 
The program grew out of Smith's Gyrls In The H.O.O.D. Foundation and addresses a critical issue underpinning the challenges she sees among the young women she helps: having a safe place to live.
"I was running into a lot of girls who didn't have any stability, and they didn't have any stable housing," Smith said. "It was almost like God was sending these girls to me. I'm sitting here saying, 'Hey, you can go to college, you can do this you can do that.' And they're saying, 'Look lady, I don't even have anywhere to sleep.'"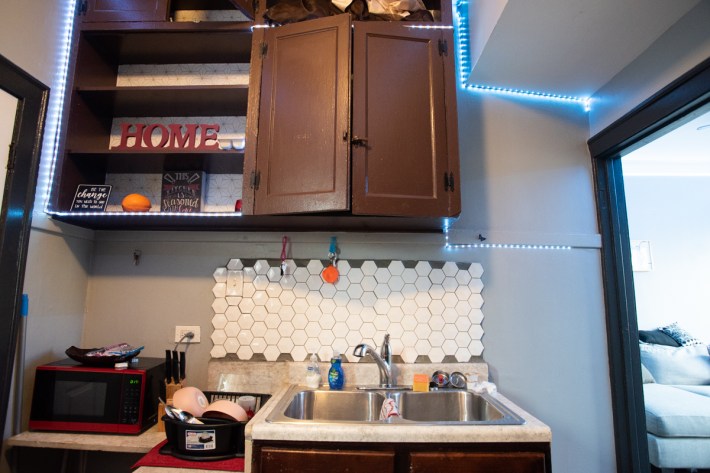 It all started with a vision board, Smith said. 
As a family clinic administrator at Stroger Hospital, Smith said she worked with girls who "had no clue about their bodies."
"For a lot of the girls, it was their first time hearing about how to take care of their bodies," Smith said. "I would ask if they had family they could talk to, and they said no. I thought maybe I could create something to catch them before they made it here. So that's what I did."
Smith started the Gyrls In The H.O.O.D. Foundation in 2017. The nonprofit educates adolescent girls in urban areas about reproductive health. Within the first year, Smith created two programs to better prep young women for the world.
Degrees Before Diapers teaches sex education topics ranging from consent to protected sex while encouraging the girls to pursue post-secondary education. She So H.O.O.D. recognizes and awards teen girls excelling despite the challenges they face.
Smith said she was seeing her dreams unfold before her eyes. She had successfully created programs that encouraged discussion and brought girls from different backgrounds into a healthy space.
But the more she spoke with them, the more she realized how many struggled with housing insecurity. She started renting rooms at motels for girls who needed a place to sleep overnight, but the costs were adding up.
That's when the vision became clear: to own a safe space where girls could live.
"If we don't know where we're going to sleep tonight or we know we're going to be sleeping in a dangerous situation, it's hard to concentrate on anything else," Smith said. The girls "would tell me they slept in the park last night."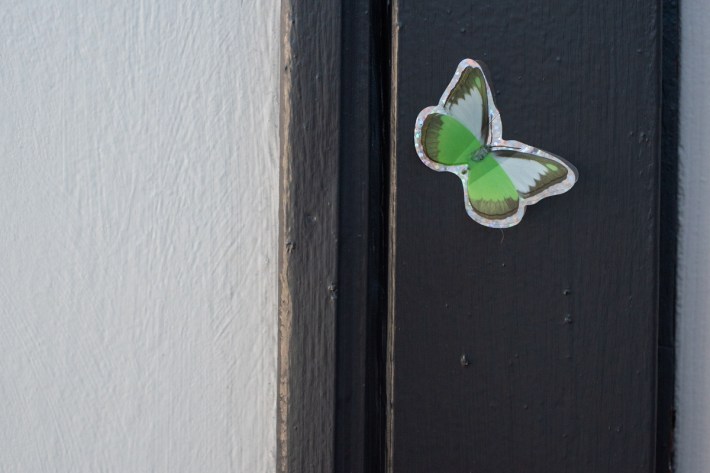 Enter Amanda Henderson.
Henderson, a property owner who provides economic education in communities, met Smith when Gyrls In The H.O.O.D. was founded and kept in touch. When Smith mentioned how homelessness was a common issue among her girls, Henderson thought of a unit that was available in a building she owned. Everything clicked.
The housing was a fully furnished unit with free wifi and on-site laundry. The young women would have access to supportive services, like therapy and financial training, and could stay for one year.
"I had the means. I had the space," Henderson said. "We wrote up an agreement where it's like, let's actually do something and see if we can make the H.O.O.D. House something, but let's maybe start off with something a little small. And that's really how it came about."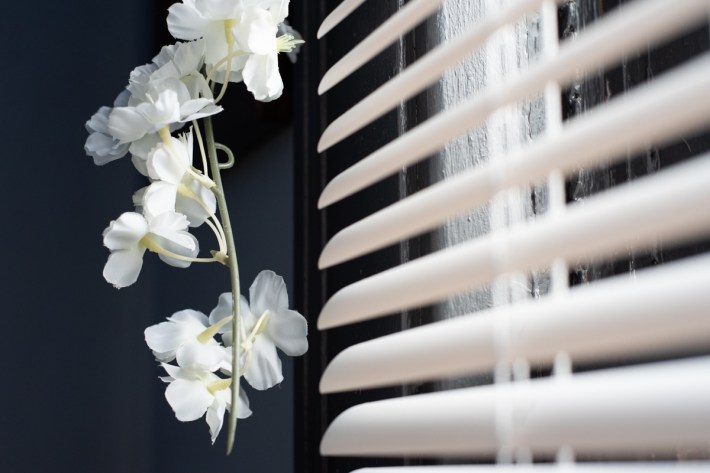 Smith advertised H.O.O.D House on her nonprofit's Instagram and Facebook pages, looking for prospective residents. About 30 applied, but two stood out, Smith said. The young women moved in, in August.
"It was a difficult situation because I think all girls deserve a chance, but with these two girls, there was an immediate connection," Smith said. Just sitting down with them and hearing their stories. Ultimately, I just went with my gut."
The 18-year-old woman was homeless when a friend recommended she apply for the program, she said. She completed the application "in three minutes;" when she got a call back from Smith, she knew this was the "opportunity she needed."
"I have been ready for a long time to take control of my life, to not have to be bothered by my parents' choices for me and to not have other people who are constantly choosing my life," she said. "I was ready to be in a position where I made the decisions, I set the goals and I made the plans. I knew the H.O.O.D. House would make that possible for me."
The second resident, who is 21, said the program came at the perfect time. Block Club is not naming her for her safety.
She was between living with her aunt and a friend, she said. But a situation with the friend left her without a safe place to go. She was scrolling Facebook when she came across Smith's post, she said.
After making sure "it wasn't a scam," she applied. After an interview and brief waiting period, she learned she'd been accepted into the program.
"When I found out, I was kind of sad because I didn't have anybody to be happy with," she said. "But at the same time, I was really happy because I needed this for a long time. I was really emotional."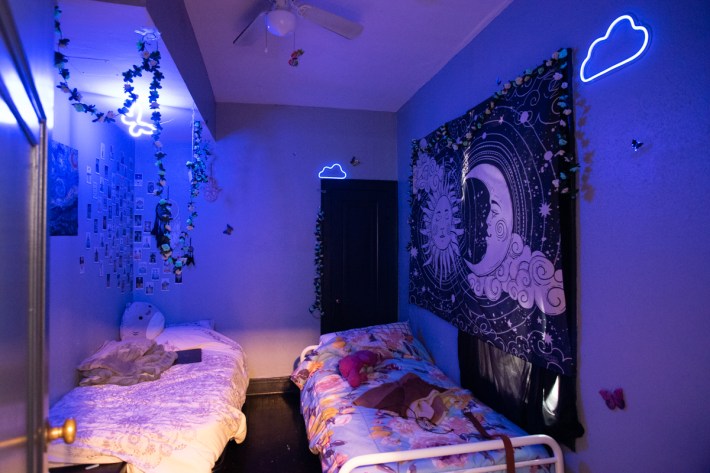 Today, the women are living in their new home with stable jobs. Smith is arranging individual therapy sessions and, last month, they participated in a financial literacy workshop.
The roommates said they're getting along well. They share the same zodiac sign and living style.
My roommate "is the coolest, and I am so happy that Chez chose her," the 18-year-old said. "I think that she picked a perfect pair. We're super respectful of each other's space. She cleans up; I clean up. She picks up if I'm too tired; I pick up if she's too tired. No issues; just peace. And it's nice to be around someone who also enjoys quiet time."
They said they consider Smith like a "mom," someone they can depend on. "She's pretty, too," the 21-year-old said.
Seeing the relief the women felt when they saw their new home for the first time was a "pivotal moment" for Smith. But this vision is about more than her. It's about women uniting to create something amazing for the next generation of women.
"This is true sisterhood," Smith said. "I really want to make it known that this doesn't have anything to do with me. I'm just a vessel, and I'm happy to have been able to connect with these other women and to provide this. I feel like it's all in divine order."
To donate to the H.O.O.D. House, click here.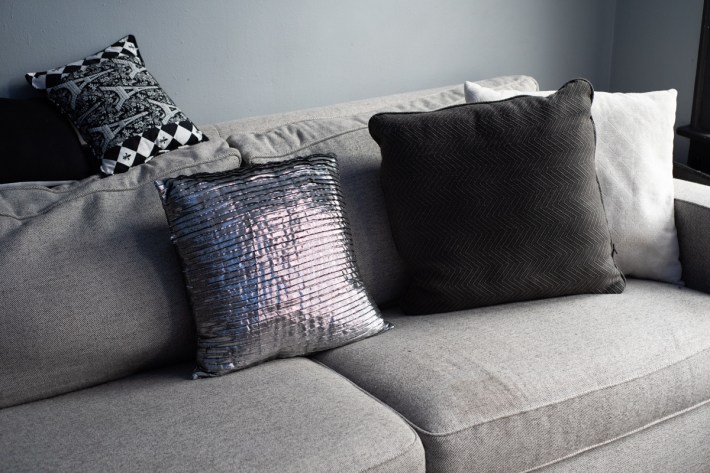 Subscribe to Block Club Chicago, an independent, 501(c)(3), journalist-run newsroom. Every dime we make funds reporting from Chicago's neighborhoods.
Already subscribe? Click here to support Block Club with a tax-deductible donation. 
Listen to "It's All Good: A Block Club Chicago Podcast" here: