ENGLEWOOD — Plamen Yordanov stands in the center of an abandoned church, surrounded by wooden debris and broken pews. 
This dilapidated church, 6950 S. Stewart Ave., is home to the Plamen Art Foundation, an arts and culture hub Yordanov and his wife, Iuliana Foghis, dream of bringing to Englewood. The couple wants to transform the 114-year-old building into a place for live shows, exhibitions and community art classes.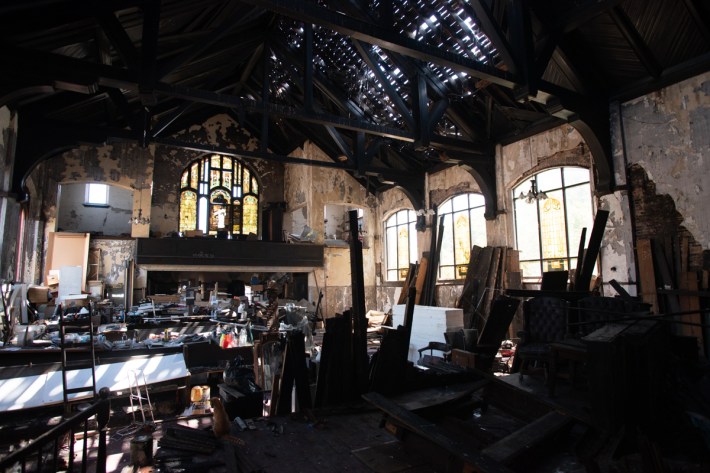 But the couple is facing a six-figure price tag just to make the first, critical renovations and move forward with their plan. As money runs low and winter approaches, without proper help, the couple said their Englewood dream might end before it fully begins. 
"We would be happy to have our vision come alive," Foghis said. "Otherwise, it will be a loss for Englewood. It's our dream going down, but I think a place like this here would bring a lot to the community." 
When Foghis saw the Englewood church in 2018, she "fell in love with it," she said. 
The Love, Faith and Praise Church of God in Christ was badly damaged in a fire in 2012. The building sat vacant for years. Windows were shattered, the roof had gaping holes and old, broken pews were left behind, Yordanov said. But something about the place was "magical." 
"I saw the interior; the windows, the balcony and the stage," Foghis said. "The space felt right. We felt like [the church] was meant for this."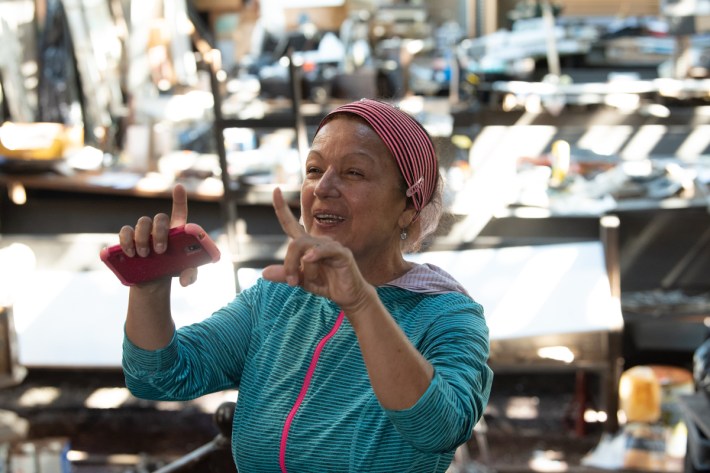 The couple inherited a roughly $108,000 mortgage and a nearly $50,000 water bill when they secured the rights to the church, they said.
Despite the hefty cost, the artistic duo stayed hopeful, Yordanov said. 
"We saw the potential," said Yordanov, a native of Bulgaria whose work has been exhibited globally. "We saw a space for exhibitions and art classes. We thought the stage could be kept for concerts and lectures. I thought I could do a lot of what's needed, [like] restoring the stained windows, and during the process, we could get help and volunteers."
Three years later, the couple has "hit a wall," Yordanov said. 
Attempts to apply for grants and fellowships have been unsuccessful, Foghis said. For the past few years, they've applied for the Neighborhood Opportunity Fund, a city award that finances projects on the South, Southwest and West sides, Foghis said. All applications were denied.
With nothing left to invest, the couple said they're not sure what happens next.
"We put everything into what we have here, including our time," Yordanov said. "We exhausted our resources. We cannot put more money into this. We are trying to make lemonade from lemons." 
With winter approaching, Yordanov is worried about what snow might do to the interior of the church, he said. In previous years, he's hung up tarps himself to block out the snow and rain. But after a few frightening slips, he's decided not to risk it this year, he said. 
The duo estimates they will need $500,000 to renovate the entire church, but $150,000 would be enough to secure the roof, Yordanov said. 
"Once we complete the roof, then we can work more on the rest of the church," Yordanov said. "We won't be under so much pressure, and we can put our labor. I work many hours, but this can't be done with one person."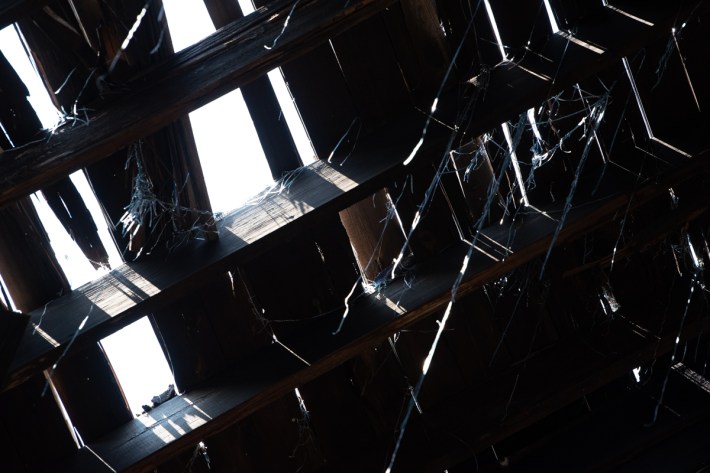 For now, Yordanov and Foghis said they will keep trying to find financial support. They plan to apply for another city grant this year; if that proves another dead end, they might be out of options.
What keeps a sliver of their dream alive, Yordanov said, is how the foundation could contribute to a community that's built up its own vibrant art and cultural scene, hosting its first music festival this month and regularly organizing public art projects to instill pride in the neighborhood. 
"The vision isn't a restaurant or housing. It's art. Imagine all the programs we could bring to this place. It's hard to give that up," Yordanov said.
Neighbors can support the Plamen Art Foundation by donating to its GoFundMe here.
Subscribe to Block Club Chicago, an independent, 501(c)(3), journalist-run newsroom. Every dime we make funds reporting from Chicago's neighborhoods.
Already subscribe? Click here to support Block Club with a tax-deductible donation. 
Listen to "It's All Good: A Block Club Chicago Podcast" here: