DOWNTOWN — Navy Pier's Crystal Gardens could be removed and replaced with what's billed as "the next generation in immersive entertainment" — but a petition to save it has racked up more than 15,000 signatures.
Crystal Gardens is a 1-acre indoor garden that is free and accessible to the public. It's often used as a venue for events or for people to stop by and escape chilly weather.
But a new attraction is set to take its place: Illuminarium, which uses projected images, sound, scents and vibrations to give paying visitors the sense they are in different places, like Africa. The change has already been approved by the city.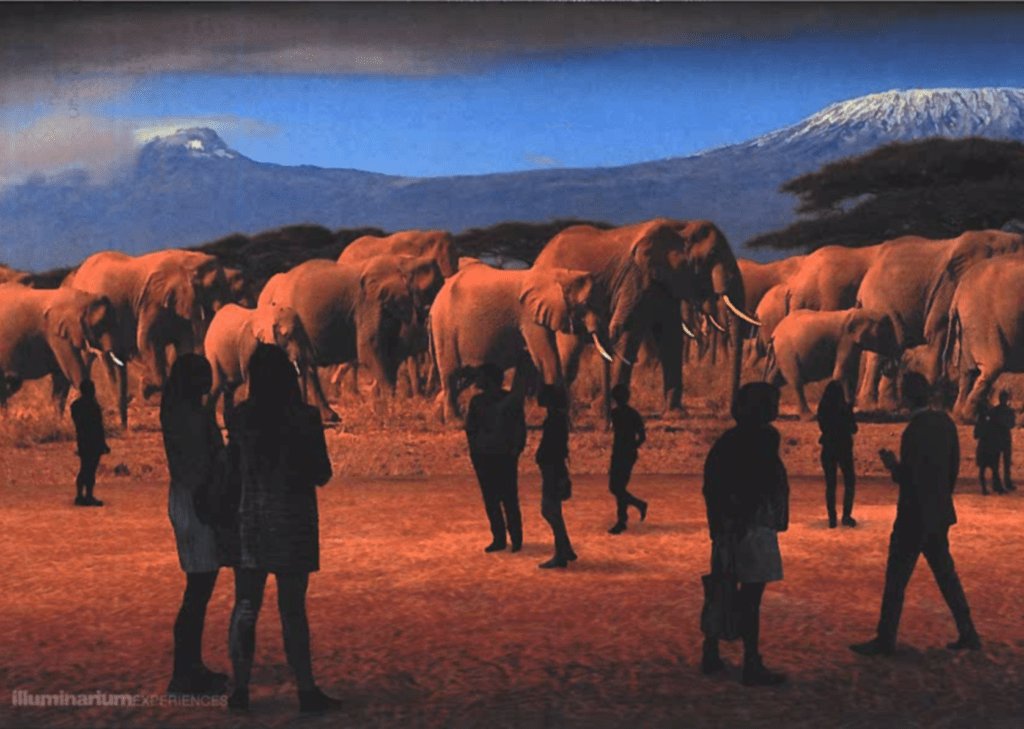 Celine Wysgalla, of Printers Row, was searching for wedding venues when she found out one of her favorite green spaces could soon be gone. She created the online petition in hopes of saving the garden.
"It quickly popped to the top of my list [of] choices for venue, and I reached out," Wysgalla said. "They said that Crystal Gardens [was] closing [and] that they're not doing events there anymore. … I was shocked to hear that."
Wysgalla said she doesn't understand why a paid, virtual experience is being allowed to take over a beloved, real garden that is free for everyone.
"What's more democratic than a free green space that actually allows you to actually interact with nature?" Wysgalla said.
Navy Pier has defended the venture, with a spokeswoman saying the project was "fully vetted" by city officials and is needed to attract visitors as the pier has struggled during the pandemic.
"Illuminarium promises to be an exciting experience center that will enhance Navy Pier's visitation and educational strengths," said spokeswoman Madeline Sweeney.
Wysgalla thought the deal was done and had given up — until this September, when she learned others were also upset about the move. Secret Chicago posted about Illuminarium on Instagram, but many people left comments saying they were unhappy about the end of Crystal Gardens.
"Why change something peaceful and green (especially nice in the winter when nothing else is) to this?" one person wrote.
"Ray Bradbury just entered the chat," another person said, referencing how characters in Bradbury's "Fahrenheit 451" are kept pacified by constantly watching massive TV screens.
The comments prompted Wysgalla to create her own Instagram account: savecrystalgardens. She created her petition the same day.
"It's just kind of blown up from there," Wysgalla said.
In just 11 days, Wysgalla amassed more than 1,000 followers on Instagram and 15,000 signatures on her online petition.
"We're not saying don't allow Illuminarium to come in; we get it, COVID-19 has been tough on everybody. They need the revenue," Wysgalla said. "But there's probably other space. … The IMAX theaters that Navy Pier had, unfortunately, closed during COVID. … Why not put it in there?"
Wysgalla reached out to Navy Pier with her idea about putting Illuminarium elsewhere and was told the site is reviewing business proposals, she said.
Sweeney said Navy Pier has developed free green space at other spots on the pier — including at the 15-acre Polk Bros Park — but Crystal Gardens is "underused" and the nonprofit must develop attractions to help businesses there.
"We understand that some guests may have an attachment to Crystal Gardens and appreciate their concern," Sweeney said.
"It's incumbent upon us to develop attractions that support the maintenance and viability of Navy Pier and boost the local economy, including the 70 tenant businesses on the Pier, which create more than 3,000 local jobs. The incoming Illuminarium will help Navy Pier fulfill that mission."
Navy Pier and the businesses there have struggled significantly due to coronavirus: The site had to close for three months at the start of the pandemic, then was only able to be open for three months before having to close again. It was shut down September 2020 until April 30, when it reopened — but without some of its most beloved activities, like Fourth of July fireworks.
Wysgalla said Crystal Garden's supporters have an uphill battle in front of them because of all the competing interests that go into having a business at Navy Pier.
"This is a quite a beast that we're going up against," she said. "I'm not trying to be like naïve about it, either … [but] I really want this to work."
Subscribe to Block Club Chicago, an independent, 501(c)(3), journalist-run newsroom. Every dime we make funds reporting from Chicago's neighborhoods.
Already subscribe? Click here to support Block Club with a tax-deductible donation. 
Listen to "It's All Good: A Block Club Chicago Podcast" here: