SOUTH SHORE — Tieara LeShore is no rookie in the food service industry, nor is she a newbie to cheffing it up in the kitchen.
LeShore has spent a few years managing and working concessions, and she knows how to make a stellar steak and mashed potatoes on her own. She'll bring that expertise to the newly opened Hot Girlz Grill concession stand at Rainbow Beach, which she operates with five of her peers.
"I'm excited and I'm ready to see how it turns out," said LeShore, an Olive Harvey College student taking a semester away from school to make her shop a success without pay.
Hot Girlz Grill offers burgers, nachos, hot wings and other concession staples. It's open through Oct. 31 at the Rainbow Beach House, 3111 E. 77th St. Hours are 8 a.m.-8 p.m. Monday-Friday, 8 a.m.-9 p.m. Saturday and 8 a.m.-6 p.m. Sunday.
LeShore is one of the six women between the ages of 17 and 21 who own Chi Girlz Enterprises, the company behind Hot Girlz Grill. Her co-owners are Marilyn Dixon, Na'Kasha Smith, Nyasha Harris, Briana Dixon and Lexus Jackson-Watkins.
After months of working to secure a Chicago Park District contract, the concession stand opened Sunday. Opening day coincided with that afternoon's free, city-run House City event.
Now that Hot Girlz Grill is finally open, "I'm happy. Let's go get this money," said Dixon, a Chicago State University freshman.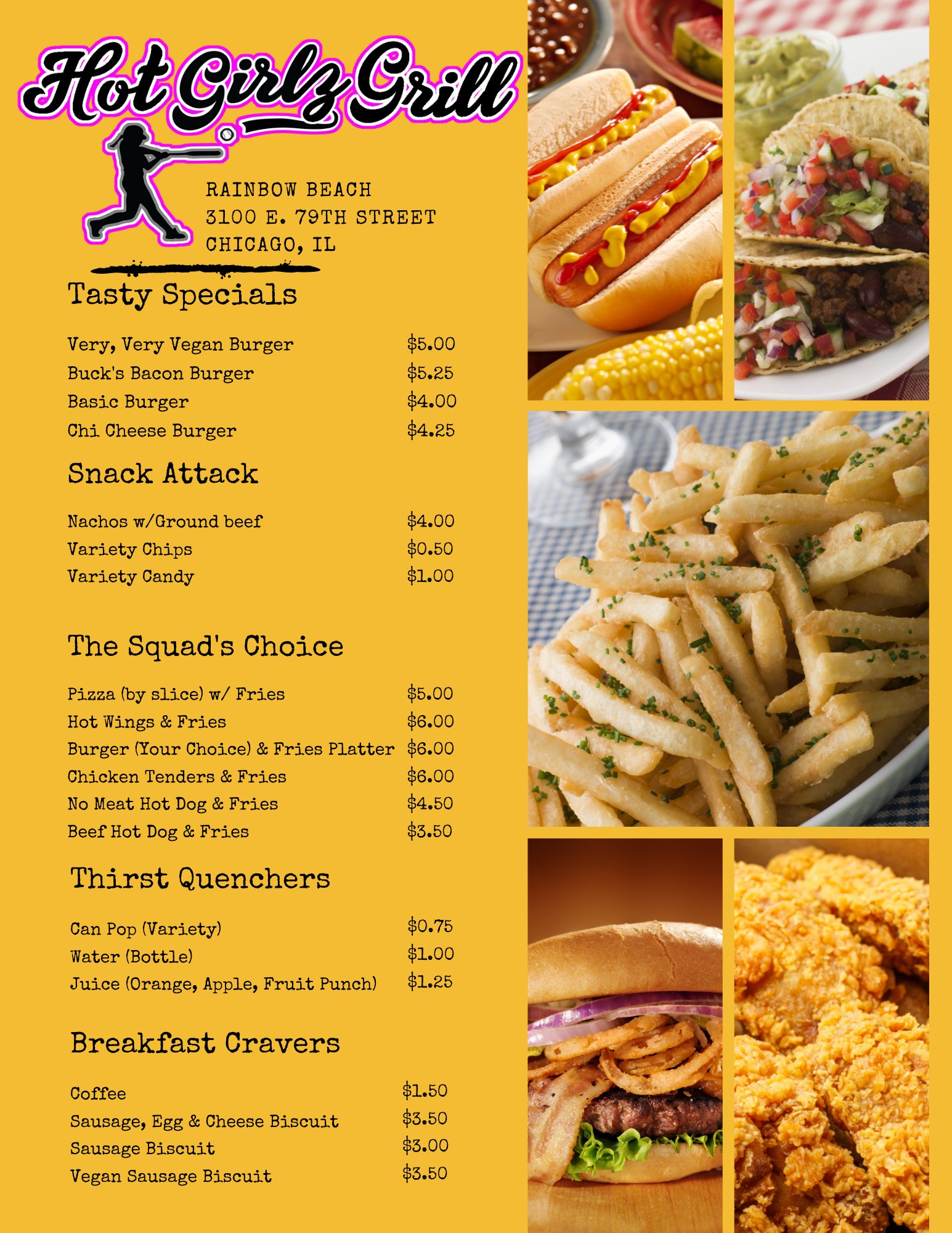 Hot Girlz Grill made just over $550 in sales during Sunday's House City event, Lost Boyz Inc. founder LaVonté Stewart said. The South Shore nonprofit is helping the owners get their business off the ground, as all six co-owners are taking or have completed its Successful Youth Leaders program. Three are currently paid Lost Boyz Inc. employees with other responsibilities, and a fourth is set to be hired later this year.
The shop sold more than $30 worth of food through the early afternoon Monday, which is more in line with their daily expectations, Stewart said.
For now, profits will be invested back into the business, with an eye on making real income by expanding its operations citywide. Like LeShore, all the owners of Chi Girlz Enterprises are volunteers.
The youth are saving the profits from Hot Girlz Grill with the hopes of rehabbing an old vehicle donated to Lost Boyz Inc. into a food truck.
They've "been working on the food truck [plan] for almost a year," co-owner Smith said in July as they pursued a Park District contract. But they shifted focus to opening a shop at Rainbow Beach to avoid gas and driver expenses this summer, the high school senior said.
The owners' long-term goals include pursuing concession booths at major destinations like Midway or O'Hare airports, and opening their own brick-and-mortar restaurant.
All six owners have experience in the food service industry, as they worked concessions at Bears games through Lost Boyz Inc. Some have worked hourly jobs in fast food restaurants, too.
"We did this before, so it's not like it's hard," LaShore said. "We know what we're doing."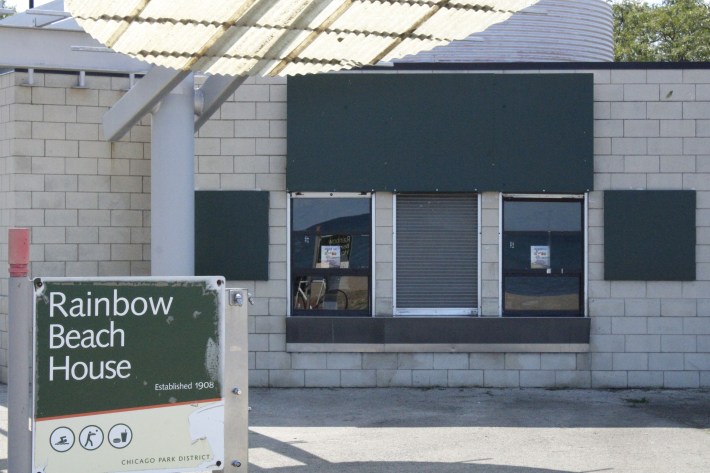 The shop's owners are looking to sell $10 of food per customer through the rest of the season.
"Most restaurateurs would say, 'Woohoo, you did $500 in sales, no biggie," Stewart said. "For us, and the challenges this location poses, that was a big day."
Those challenges stem from a "discouraging" reputation about South Shore, he said, particularly on blocks immediately west of South Shore Drive. Despite that, he said he envisions Hot Girlz Grill developing into a community attraction on the level of Reggies on the Beach.
It'll take financial support and more events like this weekend's House City to achieve that vision, Stewart said.
With more support, shops like Hot Girlz Grill and events like Peace Over East Softball Sundays — organized by South Shore native and Stewart's longtime mentor Dante Wilson, who grew up on the same block — can get more visitors to the beach and the community.
"With the right support, some amazing things could be happening in South Shore — and by all means, they should be," Stewart said.
Subscribe to Block Club Chicago, an independent, 501(c)(3), journalist-run newsroom. Every dime we make funds reporting from Chicago's neighborhoods.
Already subscribe? Click here to support Block Club with a tax-deductible donation.
Listen to "It's All Good: A Block Club Chicago Podcast" here: