CHICAGO — Chicago could take a "first step" Tuesday towards reining in the use of single-use plastics at city restaurants, but a more expansive ban won't be pursued until the industry fully recovers from the hardships of the coronavirus pandemic. 
Restaurants would almost always be banned from sending customers home with unsolicited plasticware, napkins or condiment packets, instead only offering the plastics if they're requested, following a City Council committee vote Monday. 
But supporters of a more sweeping plastics crackdown say the ordinance does not go far enough, and several original co-sponsors voted against the measure. The ordinance narrowly advanced out of the Committee on Environmental Protection and Energy by a 9-6 vote. 
Alds. Daniel La Spata (1st), Jeanette Taylor (20th), Scott Waguespack (32nd), Rossana Rodriguez Sanchez (33rd), Matt Martin (47th) and Maria Hadden (49th) voted no. Rodriguez Sanchez, Hadden and La Spata are listed as co-sponsors of the ordinance.
Those who supported the final version of the law acknowledged it doesn't go far enough, but said "small, incremental change" is needed now without overburdening restaurant owners.
The ordinance "encourages good behavior, it will help us reduce our footprint, which we need to do, and it also could save restaurateurs money," lead sponsor Ald. Samantha Nugent (39th) said. 
"When you order takeout delivery, it seems the bag is always half full of plastic utensils, extra condiments and napkins," she said. "We don't wish to penalize restaurants at this time for non-compliance, but to push both businesses and consumers in the right direction and to, of course, encourage good behavior," Nugent said.
"It would be a little unfair to impose a more sweeping ban — which I support — at this time," co-sponsor Ald. George Cardenas (12th) said. "A phased approach, one that does not impose a huge financial burden, I think is the way to go under such circumstances in the middle of a pandemic."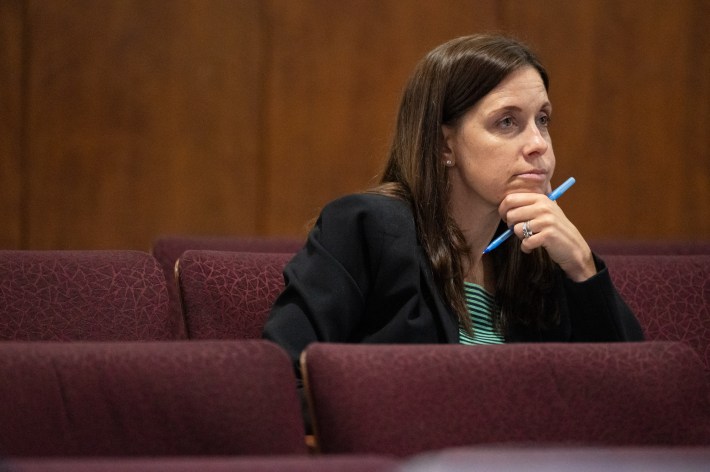 The measure bans restaurants from giving out plastic utensils, stirrers, toothpicks, napkins, cup sleeves, disposable plates and condiment packets unless the customer requests them.
The ban does not include straws, cup lids or food takeout containers, or apply to "self-service stations," where customers can grab their own napkins or condiments. 
There are several other exceptions, including for hot beverage sleeves and "prepackaged" plasticware attached by a manufacturer. It would not apply to drive-thrus, Chicago's airports or "any charitable food dispensing establishment." And the city's Department of Business Affairs and Consumer Protection would be able to grant waivers to individual businesses. 
If approved by City Council Tuesday, the ordinance would go into effect in four months. 
The ordinance has the backing of Mayor Lori Lightfoot's administration and the Illinois Restaurant Association, which advocated for "business-friendly provisions" in the law, President Sam Toia said in a statement.
"We appreciate that the ordinance now includes several pragmatic changes that take into account the operational realities of running a restaurant — including the need for single-use foodware for safety concerns, drive-thrus, self-serve areas, and more," Toia said.
Angela Tovar, Chicago's chief sustainability officer, noted restaurants shifted to carry out and delivery during the pandemic, resulting in an "increased reliance on single-use" plastics. Tovar described the ordinance as a "solid first step" in limiting the waste.
Tovar said the Mayor's Office is "fully committed" to a stricter ordinance once "restaurants and bars can operate with more certainty, and when they can recover from economic losses."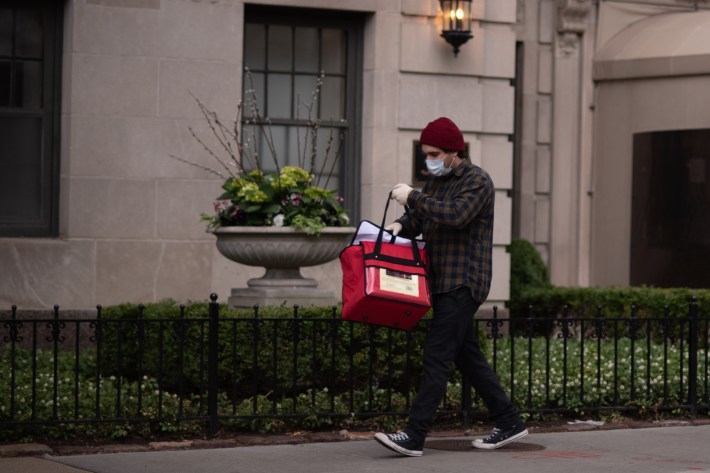 Waguespack previously backed the Plastic-Free Water Ordinance in January 2020, but it never reached a vote. His version also would ban unsolicited plasticware as well Styrofoam containers for businesses with more than 50 workers. There would be fines for violations and no exceptions for airports, drive-thrus or charities.
Waguespack's office has been negotiating for months with environmental groups, disability rights groups like Access Living and restaurant industry representatives to reach a palatable middle ground — including by introducing an amended ordinance in July that "dialed it way, way back." The newer version limited the Styrofoam ban to large restaurants, among other tweaks.
"We've been working on a more aggressive ordinance for several years, and we feel this does not go nearly far enough," Anne Emerson, Waguespack's chief of staff, told The Daily Line before the committee meeting. "The goal here is to go harder after a problem that is so big and so bad that we're never going to completely fix it — it's more a question of how much damage control we can do."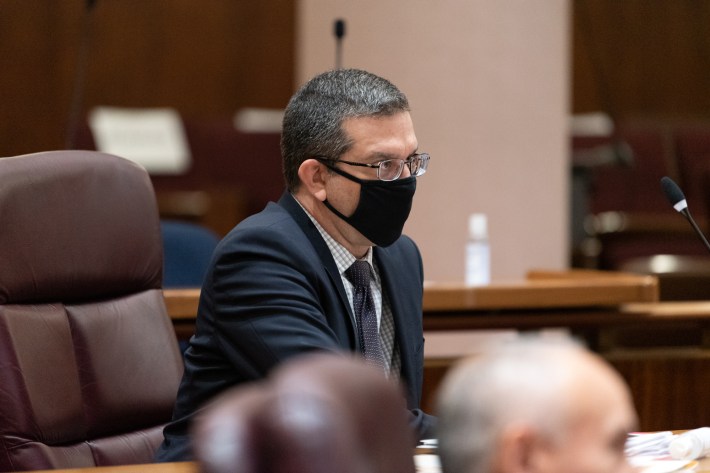 Native garden registry also moves forward
The committee also approved a measure backed by Ald. Brian Hopkins (2nd) to establish the city's first native garden registry, which would help gardeners avoid being issued bogus citations by the city.
The ordinance comes in response to the growing number of urban gardeners gravitating towards planting native plants that are environmentally friendly but can often be mistaken for weeds by city inspectors who can dole out hefty fines.
WTTW reported between 2006-2019, almost two-thirds of the 120,000 citations for violating the city's weed ordinance were issued to residential homes, but it's unclear how many were issued for mistaking native plants for intrusive weeds.
The registry would stop city inspectors from citing property owners who have registered their native gardens and are in compliance with the city. Vacant, overgrown lots that may contain some native plants but are not listed on the registry could still be ticketed.
"It's time has come to allow native gardens to thrive throughout the city," said Hopkins, one of several alderpeople who said they have native plants in their own gardens. "…this just helps the people who are planting these gardens to do so with the full protection of a city registry."
The Illinois Environmental Council and Field Museum supported the ordinance, saying native plants mitigate stormwater flooding, protect local fauna and protect against climate change.
Subscribe to Block Club Chicago, an independent, 501(c)(3), journalist-run newsroom. Every dime we make funds reporting from Chicago's neighborhoods.
Already subscribe? Click here to support Block Club with a tax-deductible donation. 
Listen to "It's All Good: A Block Club Chicago Podcast" here: