WRIGLEYVILLE — Sophie Allen never lost her joyful spirit — even when she was diagnosed with breast cancer in the middle of the pandemic.
After months of treatment, the 27-year-old from Orlando got the all-clear from doctors this summer and decided to celebrate with her best friend, Nahiomy Alvarez, with a trip to Chicago last month. The two had brunch at Kanela Breakfast Club in Old Town and took pictures at the iconic Wrigley Field marquee.
Then a hit-and-run driver slammed into them in the street, killing Allen and badly hurting Alvarez.
Almost three weeks later, no one has been arrested. Alvarez, who is recovering from a concussion and other injuries, is urging the driver to turn themselves in to police.
"I just don't understand how you run over someone and kill someone but won't come forward," Alvarez told Block Club after a recent doctor's appointment. "Even if the owner of the vehicle wasn't the driver, I still would encourage the owner of the vehicle to come forward."
The collision happened Aug. 14. Allen and Alvarez were crossing Addison and Fremont streets when the driver of a BMW X3 ran a stop sign and hit them, police said.
The BMW driver then drove up onto the sidewalk on the west side of Fremont Street, eventually hitting a metal fence in the 3500 block of North Fremont, police said. The driver got out of the car and ran off, heading south.
Allen and Alvarez were taken to Illinois Masonic Medical Center, where Allen was pronounced dead. Alvarez suffered a concussion, a gash on her cheek that needed stitches, scrapes all over her body and a foot injury that got infected, she said. She was also diagnosed with post-traumatic stress disorder.
"But my injuries feel so small relative to — I'm just trying to understand how someone dies and the other ends up with the injuries I did," Alvarez said.
Allen was born in Tokyo and moved to North Carolina with her parents when she was 4 months old, according to an obituary written by her family.
She studied public policy at her dream school, Duke University, before landing a job in Washington, D.C., at a consulting firm. That's where she met Alvarez.
"Sophie was very enthusiastic about the world, and my favorite way to remember her is the way she would kind of hop and skip everywhere she went," Alvarez said. "She was very playful and pleasant to be around. As we get older, we lose some of that playfulness, but Sophie had it every single day."
Allen remained upbeat when was diagnosed with Stage 2 breast cancer in October. She created an email list titled "Sophie's Superstars," where she'd email Alvarez and other loved ones every week to share news on her treatment while quarantining during the pandemic.
The updates included a list of everything that happened medically that week along with how she was feeling and keeping herself occupied. Allen would share photos of herself cooking or outside walking with her rescue dog, Ollie Bear.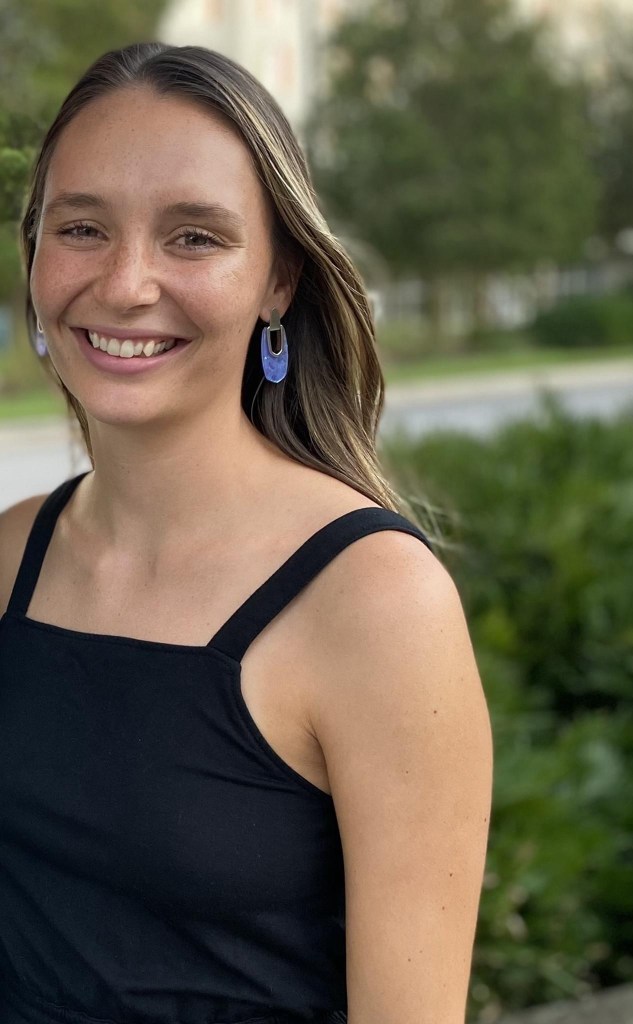 "To deal with cancer like that is amazing. I would be crushed, yet she was more concerned about making sure we didn't worry about her," Alvarez said. "The way she remained so positive is a testament to her character."
Allen chose Chicago as her first cancer-free adventure, visiting Alvarez and other friends who live in the city.
"I think she missed her friends dearly, and she made coming to Chicago for the summer one of the top things to do," Alvarez said.
Alvarez has called police "almost every day since this happened" for updates on the case, she said, but "either they're not there or they won't take our calls." She said she's especially frustrated because police have a license plate number from the car that was left behind.
A police spokesperson said there are no developments in the case.
"I understand the police won't say anything because it's an ongoing investigation, but this was caught on video in the middle of a sunny Chicago day in Wrigley Field across from a police station," Alvarez said. "There is such confusion in my mind about how we've made it this far without someone being named a person of interest."
While Alvarez hopes for the driver to be arrested, she has spent much of her time trying to share Allen's story as widely as possible, including at a vigil held in her honor.
Allen was also a skilled communications professional who shined as a natural leader in every job she worked, Alvarez said.
"It's ironic because after the accident, I'm here talking to you, but this isn't natural for me. I'm doing it because if Sophie was here, this is what she'd be doing," Alvarez said. "She'd have found every single person who could possibly write about it and help bring justice to the case."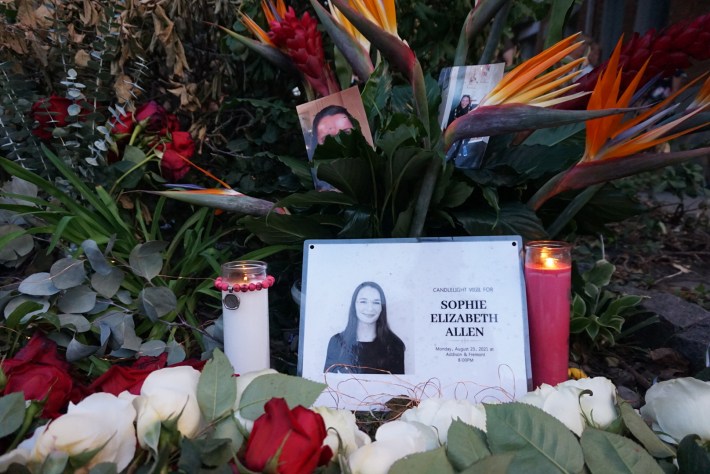 Jake Wittich is a Report for America corps member covering Lakeview, Lincoln Park and LGBTQ communities across the city for Block Club Chicago.
Subscribe to Block Club Chicago, an independent, 501(c)(3), journalist-run newsroom. Every dime we make funds reporting from Chicago's neighborhoods.
Already subscribe? Click here to support Block Club with a tax-deductible donation. 
Listen to "It's All Good: A Block Club Chicago Podcast" here: