BRONZEVILLE — Bronzeville looks to be in the midst of a renaissance, and some say it's a long time coming.
Census data shows Black neighborhoods along south lakefront growing over the past ten years. Douglas, Oakland and Grand Boulevard, all parts of Bronzeville, all grew at least 10 percent in the last decade, according to Chicago Cityscape, even as Chicago's Black population overall dwindled.
The growth, experts say, is powered by a burgeoning Black middle class in search of a cultural connection. It comes as city officials push multimillion-dollar developments and community leaders transform the neighborhood into a world-class tourist destination.
But what does this "Black middle class" look like?
Some are like Khari Humphries, a native South Sider who grew up in Bronzeville and returned after college to start a life of his own. Others are like Lisa Pilot, a developer who relocated from Hyde Park to Bronzeville when the neighborhood struggled with disinvestment.
Pilot is working with Ukrainian Village-based D.O.M. Properties to bring luxury homes and apartments to the area. For her, Bronzeville represents possibility.
"I want to see Bronzeville built up like Armitage and Halsted. I want to see a community like ours, where we can walk, enjoy outdoor cafes, bars, restaurants … just like the North Side," Pilot said. "Cottage Grove should've been built up 30 years ago."
Humphries and his wife, Nicole, recently closed on their Grand Boulevard condo after months of searching for an affordable home which, if trends are any indication, may become an issue in the next few years.
Humphries' desire to give back to the neighborhood that shaped his formative years guided his decision to return. He quickly immersed himself in community work, from counseling kids and teens at the Boys and Girls Club to working with families at Oakwood Shores, a mixed-income housing development straddling the Grand Boulevard/Oakland border now home to the Ida B. Wells monument.
He also saw his move to the neighborhood as a way to challenge "parachuting," when people from outside a community want to dictate how to save it. It was important for the families he worked with to see him at the grocery store, or the barber shop, to know that he had a stake in the community, as well.
"There were organizations back then like the Kenwood-Oakland Community Organization, Center for New Horizons, and The Hope Center that were working towards supporting community and resident leadership, and I wanted to be a part of that," said Humphries, a University of Illinois alum who runs the Grand Boulevard Advisory Council.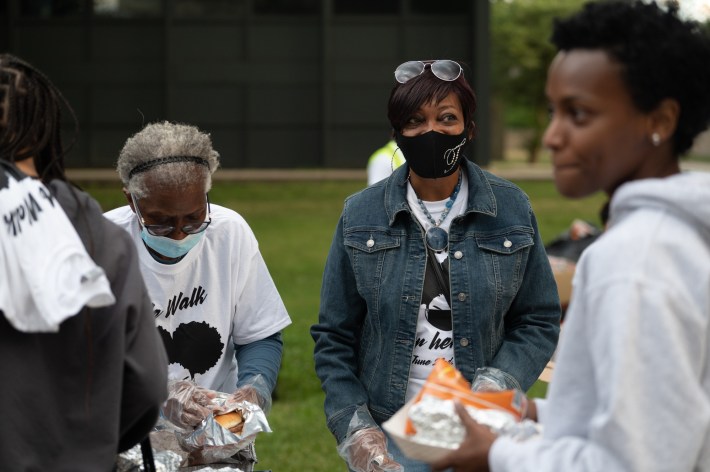 Having a stake in the community appealed to DeCoteau J. Irby and his family, too.
The University of Illinois Chicago associate professor moved from Milwaukee in 2016, first settling in Hyde Park before moving to Bronzeville. Living in an economically diverse area is a net positive, Irby said.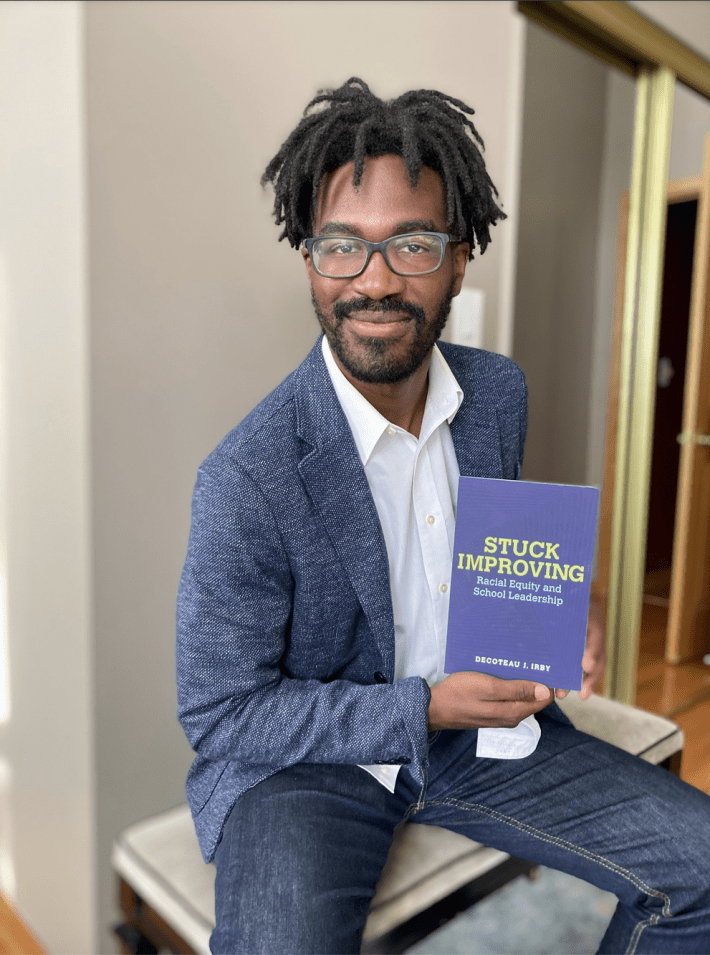 "My kids are seeing people who were over at our house last week on 'Chicago Tonight,'" Irby said. "They're seeing Black bus drivers and police officers and PhDs. … One time, when we were on our way to Lincoln Park Zoo and my son turns to me and says, 'Daddy! That's a white bus driver!' and I said, 'If white people work hard, they can drive buses, too.'"
For Irby and Humphries, seeing daily expressions of Black joy not only gives them a sense of peace, but a sense of purpose. From Mandrake Park cookouts to block club parties, they are building lifelong connections while honoring those who came before them.
"I love that vibe here. I love that I can go to Sip and Savor and see two people on one side having a conversation about an obscure Baldwin text, and a group on the other side looking at architectural renderings of some building they were going to make," Irby said. "I never saw anything like this growing up. This is what kids need to see."
Subscribe to Block Club Chicago, an independent, 501(c)(3), journalist-run newsroom. Every dime we make funds reporting from Chicago's neighborhoods.
Already subscribe? Click here to support Block Club with a tax-deductible donation.