AUBURN GRESHAM — A popular Auburn Gresham coffee shop was burglarized early Sunday, the second time this month that's happened.
Despite the double bout of thievery, the shop's owners said they will continue to be a beacon of hope in the community.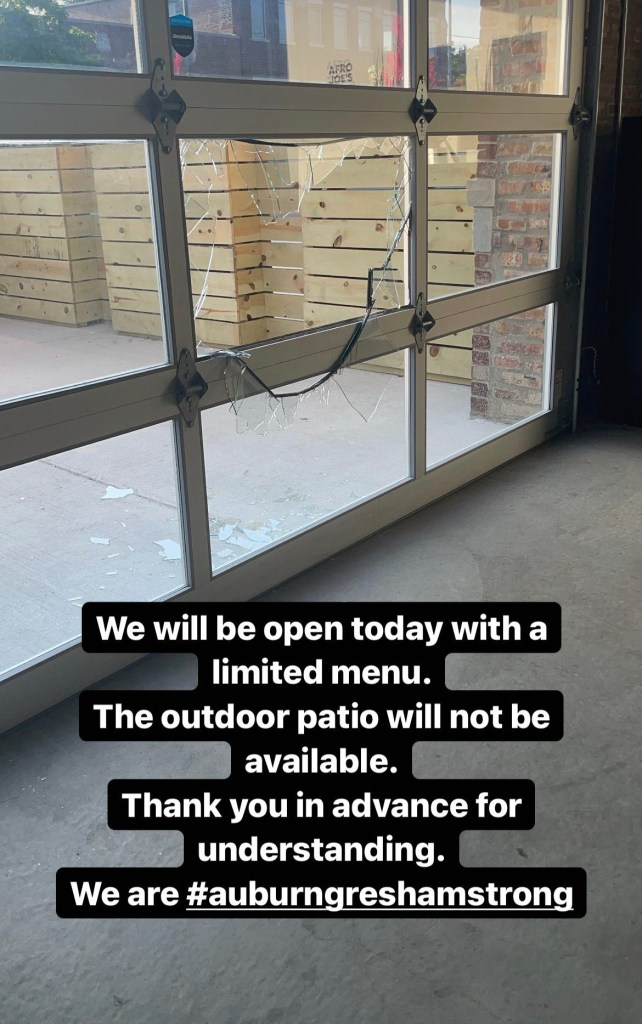 Kendall Griffin, the owner of Afro Joe's Coffee & Tea, 8344 S. Halsted Ave., said someone broke a glass window at the coffee shop. That person climbed through the broken glass and searched through a cash drawer. After "fumbling around for a little, they left," Griffin said.
The cash drawer only had change, Griffin said.
"The first time [the burglary] happened, we felt completely violated," Griffin said. "This time, we know what we need to do, and that is to add more security."
Someone also broke into Afro Joe's Aug. 4.
Griffin said that burglar "trashed the place trying to get the cash out" and stole "some change and singles." Based on the similarity of the burglary, Griffin's worried it might be the same person breaking into the shop.
To protect the business from a third offense, Griffin said he and his wife, Aisha, the co-owner of the shop, plan to amp up security. Those plans include working with the 6th Police District and adding more security cameras. Those would be in addition to the ones installed after the first robbery. 
"We're adding some more safety measures because he's getting in and out fairly quickly," Griffin said. "District 6 is going to put special attention on our business and do more patrolling over here to see if we can catch this guy." 
Despite the break-in, Griffin opened the shop to customers Sunday morning with a limited menu. Almost immediately, the community extended support, he said.
"We had a really good day yesterday, even with a limited menu and dealing with everything," Griffin said. "Everyone is super supportive. We're not going to let one bad apple ruin our sunshine. We're looking at it as a minor setback."
Griffin said the break-ins have shown him how vital his business is to the South Side. 
"We hear the outpour from the community, and the message is always, 'Please, don't go anywhere because you're truly needed,'" Griffin said. "We had so many people come in to let us know they're praying for us and they're in our corner. It's been nothing less than tremendous. I think it steeled us in knowing that we did the right thing, and we're in the right place. We're not going to let any cowardly act push us out of our community, and I think our community is firmly behind us."
Griffin said the window would be repaired Monday afternoon.
In the days ahead, there is only one thing Griffin said he needs from the community and anyone who wants to help the coffee shop: continued patronage.
"We'll be fine, and we'll keep going," Griffin said. "Just supporting us is more than enough."
Subscribe to Block Club Chicago, an independent, 501(c)(3), journalist-run newsroom. Every dime we make funds reporting from Chicago's neighborhoods.
Already subscribe? Click here to support Block Club with a tax-deductible donation. 
Listen to "It's All Good: A Block Club Chicago Podcast" here: