ROGERS PARK — For decades, a massive locust tree at Loyola Beach provided shade to parkgoers, including chess players squaring off under its canopy.
The tree has died, but it is being reborn as a 16-foot-tall sculpture.
The Chicago Tree Project, a joint effort from the Park District and Chicago Sculpture International, turns diseased and damaged trees into public art. Artist and sculptor Plamen Yordanov is using a chainsaw to reconfigure the Loyola tree into a stack of geometric shapes.
Work started last week and will likely be complete in early September, making it the 46th tree transformed into a sculpture under the seven-year-old initiative.
"It involves different angles," Yordanov said of the sculpture. "I wanted to take a different look and approach from what's accepted [when thinking of a tree], like a straight column."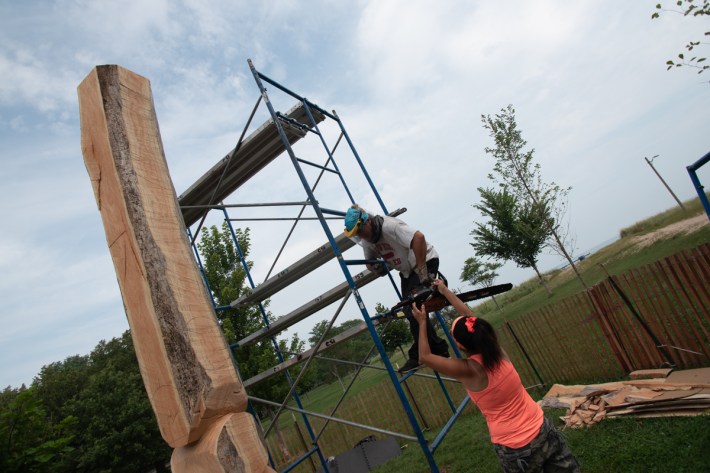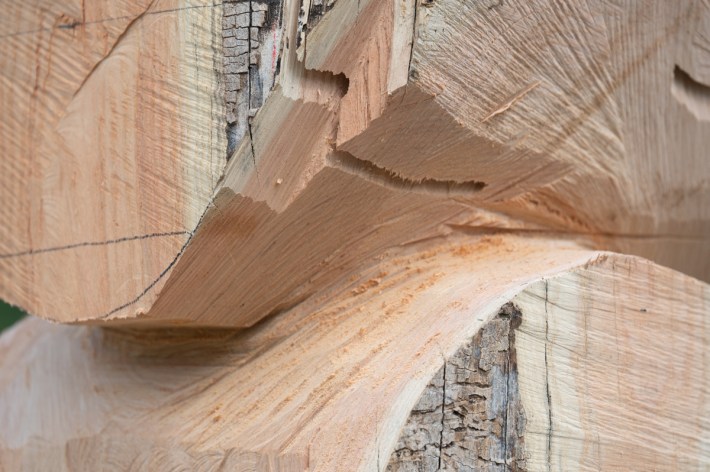 Yordanov, a native of Bulgaria, moved to Chicago in 1999. His sculptures have been exhibited around the world, and his work has been installed at Navy Pier, Lincoln Park and the Bridgeport Arts Center. He and his wife, Julia Fogis, run the Plamen Art Foundation out of a rehabbed Englewood church.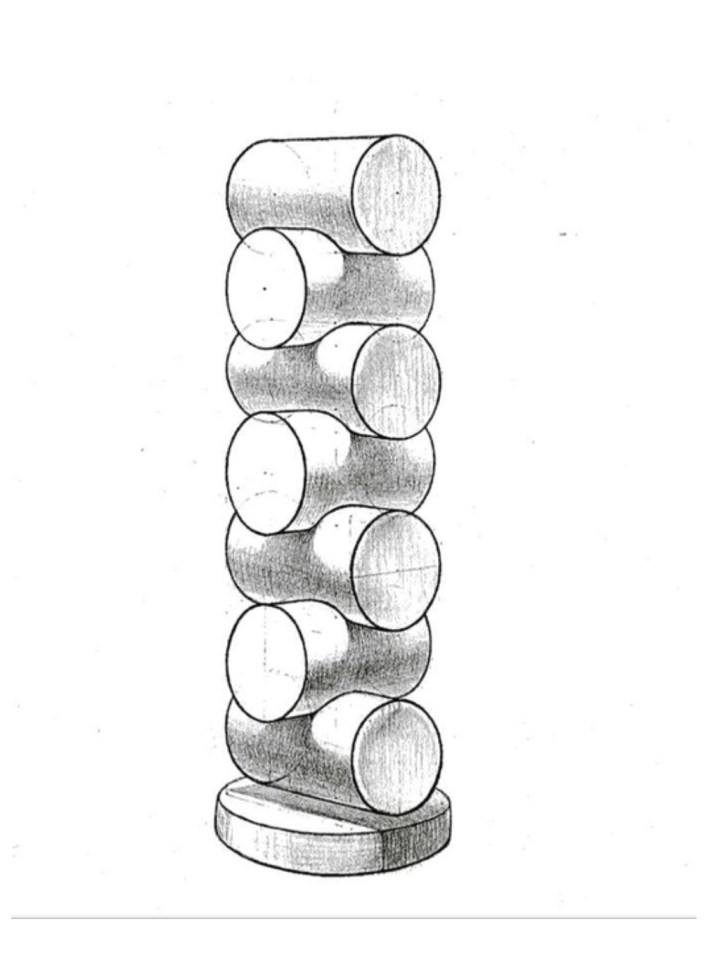 Yordanov was at a sculpture symposium in Europe when he met an artist who had worked on the Chicago Tree Project. He applied and was chosen as one of this year's artists.
Members of the Loyola Park Advisory Council noticed the dead tree last year and applied for the sculpture project, said Jocelyn Gerard, secretary of the advisory council. When Loyola Park was chosen, city crews cut the dead tree down to a 16-foot trunk and erected temporary fencing around the site.
Once complete, Yordanov's creation will feature stacks of circular objects that somewhat resemble Lincoln Logs.
The artist was influenced by a möbius strip, a one-sided shape that suggests an infinite plane. Other influences include Romanian artist Constantin Brâncuși's "Endless Column."
Yordanov doesn't often work with wood but said he enjoys creating art out of a fixed object like a tree.
"You have to adapt your thinking to what you have," he said. "It's not a pure realization of your idea. It must be molded to the material."
The sculpture is coming to a portion of Loyola Park near its painted revetment wall, in a large lawn west of the beach.
"Since the pandemic, the use of the park has exploded," Gerard said. "We know a lot of people are going to enjoy the sculpture."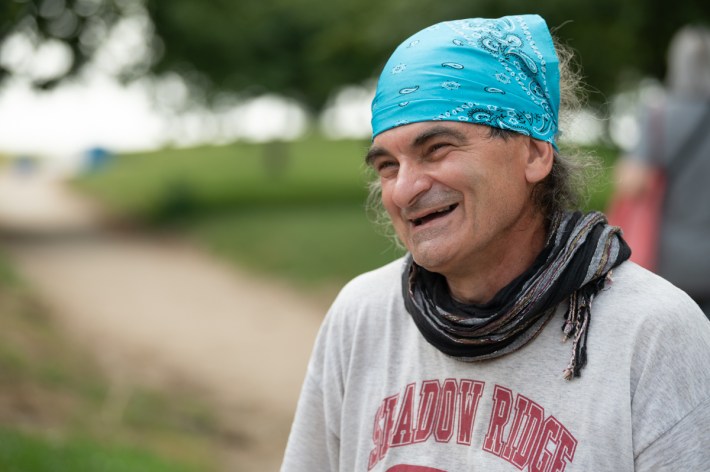 The project has already been a hit, as curious beach- and parkgoers frequently stop and try to chat up Yordanov, waiting between uses of the chainsaw to ask what's going on.
"I love the reclamation," said Lewis Rice, a Rogers Park resident and painter who walked by Wednesday. "You're building with what's already there and changing the way you look at a tree that's damaged and turning it into something beautiful. I think it's wonderful."
The curiosity of neighbors can stymie the work flow, but Yordanov said creating art in public can be good for an artist and their project.
"While you work, you interact with people," he said. "In the studio, you don't have that. It's good for the artist to talk about the work. You think about how to express the work."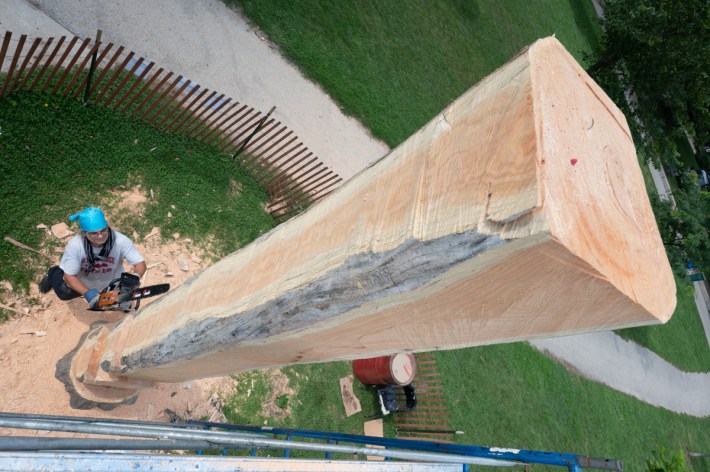 Subscribe to Block Club Chicago, an independent, 501(c)(3), journalist-run newsroom. Every dime we make funds reporting from Chicago's neighborhoods.
Already subscribe? Click here to support Block Club with a tax-deductible donation.
Listen to "It's All Good: A Block Club Chicago Podcast" here: