EDGEBROOK — Mona Claudia Flores is ready to start baking again.
Mona and David Flores, co-owners of Mona's Sweet Spot at 5412 W. Devon Ave., contracted coronavirus this month, forcing them to shut down their Edgebrook cake shop for weeks.
It was the latest struggle for the Flores family, who opened their business during the pandemic and already saw the disease hit their family once before.
As Mona struggled and David was hospitalized, Edgebrook neighbors rallied around them, delivering Lego sets for their children, bringing meals and donating to a fundraiser set up by a friend.
That support was critical as they get back on their feet, they said. They reopen 10 a.m. Thursday, offering their edible art specialties like elaborate cakes, cupcakes, cookies and more, all made by Mona Flores.
"I am excited to be back," she said. "I feel a little bit more like myself now that I'm back to what I love doing. But after you go through something like this, you just never know."
The troubles started at the beginning of August, when David Flores, who also runs his own construction company, contracted COVID-19 and developed serious complications.
Then Mona Flores started to feel pain in her face, like she was being "crushed by an elephant," she said.
Despite being fully vaccinated, the two lost their taste and smell, were intensely fatigued and had difficulty breathing.
Such outcomes among vaccinated people is incredibly rare. As few as 0.1 to 5 percent of people hospitalized with the virus as of early August were fully vaccinated, according to a New York Times analysis.
The family tried to keep David Flores out of the hospital for financial reasons, exhausting all of their savings to pay for home health care. But he eventually was admitted to the ICU for a week, suffering from sepsis and blood clots, and being placed on a ventilator. Doctors did not expect him to survive.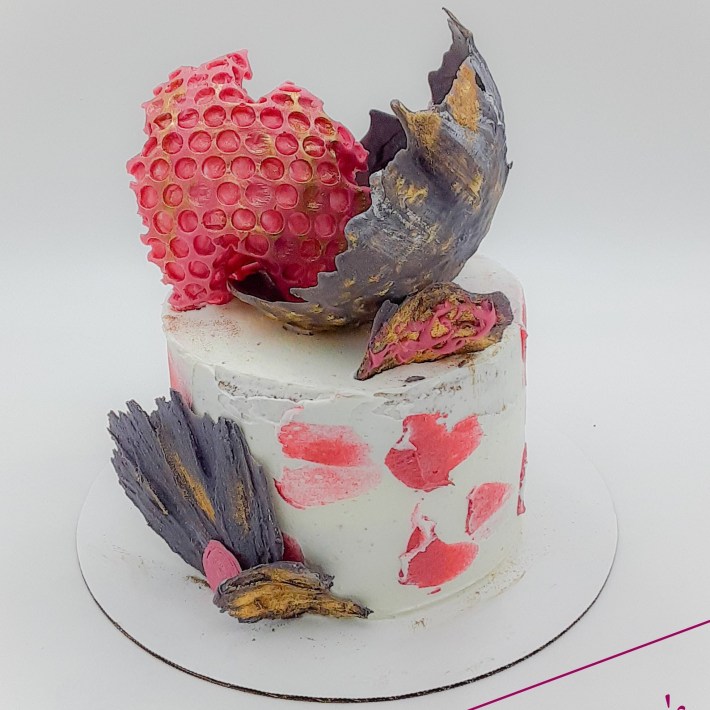 The Flores' two sons, 9 and 13, remained healthy and stepped up to clean the house, feed the family animals and cook while their parents recovered.
"They were taking care of me at that point," Mona Flores said. "If anybody deserves praise, it's them."
Mona Flores' childhood friend, Lorena Negrei Podea, launched a fundraiser to support the family as medical bills mounted and their businesses were on pause. As of Thursday, it's raised about $3,600.
"As we continue to pray for their health, we would also like to help them out financially," Podea wrote on the fundraiser page. "They have applied for every type of financial assistance, but the system seems to be working against small businesses and they are not able to keep up."
David Flores is home recovering. While he feels ready to resume work, his lungs are not yet back to normal, his wife said. He still uses an oxygen tank for a few hours each day.
The couple has been married for 12 years and had grand plans to celebrate their anniversary Aug. 14 — but "COVID robbed us of that," Mona Flores said. Their close call proved a silver lining, however.
"This is the first anniversary I was not upset not to celebrate — I was celebrating life and the fact that I have my husband instead of burying him," Mona Flores said. "I am thanking God that I am not a widow."
The past several months have been bumpy for the Flores family.
They opened Mona's Sweet Spot in November, as coronavirus surged throughout the city. Then they had to close for two weeks in February when their youngest son caught the virus.
Mona Flores said she is still regaining her taste and is not yet eating her desserts, but calls and messages from well-wishers have helped her stay positive.
Mona Flores said she wasn't sure about reopening after getting sick, but she was reminded of her love for serving her neighborhood and wanting to share her tasty gift with the world, no matter the financial and business stresses she's faced.
"Last week, I was close to closing the doors. I didn't know if I had it in me … [but] we're not giving up. We are grateful for everyone standing next to us," she said. "This is not easy; it's scary as a business owner. I put [in] all my blood, sweat, tears, and I don't want to see it collapse." 
To Flores, the business is more than just a cake shop — it helps make the little moments in people's lives better.
"For us, it's the celebration of life and this is what I live for: to see the smiles of people when they walk in," she said. "This is family."
Mona's Sweet Spot is open 10 a.m.- 4 p.m. Thursday-Saturday this week. The shop also will have a stand at the Edgebrook Farmers Market on Saturday.
Subscribe to Block Club Chicago, an independent, 501(c)(3), journalist-run newsroom. Every dime we make funds reporting from Chicago's neighborhoods.
Already subscribe? Click here to support Block Club with a tax-deductible donation. 
Listen to "It's All Good: A Block Club Chicago Podcast" here:
Vaccination Help
COVID-19 vaccinations are free and do not require insurance. They have been shown to largely prevent serious illness and death.
Anyone can call the city's coronavirus hotline at 312-746-4835 to get more information on how and where to get vaccinated in their community.
Chicagoans can also get vaccinated at home for free and will receive a $25 gift card. Anyone can make an appointment through the program by calling 312-746-4835 or by going online.