PORTAGE PARK — A quaint block on West Berteau and North Lawler avenues is full of native plants and monarch butterflies that have found a home in the pollinator gardens lining the sidewalks, thanks to efforts from one neighbor that have grown far beyond her expectations.
Ruta Lietuvninkas, who lives on the block and is a lifelong gardener, began the Berteau Butterfly Garden project last fall as a way to bring the community together, save endangered species and help the environment.
While Lietuvninkas is not unique in her efforts, the Berteau Butterfly Garden has gained traction with neighbors and the broader community. They've been inspired to start their own gardens, learn about butterfly protection and do their part to beautify their surroundings.
As the garden has expanded on the block this summer, so has its reach: Lietuvninkas has welcomed neighbors, families and groups to the garden for show-and-tell sessions with caterpillars and butterflies, gardening days and growing tips.
"I expected attention from the neighbors but not passersby," Lietuvninkas said. "Little kids would come by and I would say, 'Do you want to see a caterpillar?' They were so happy. There is an awareness from such a small effort."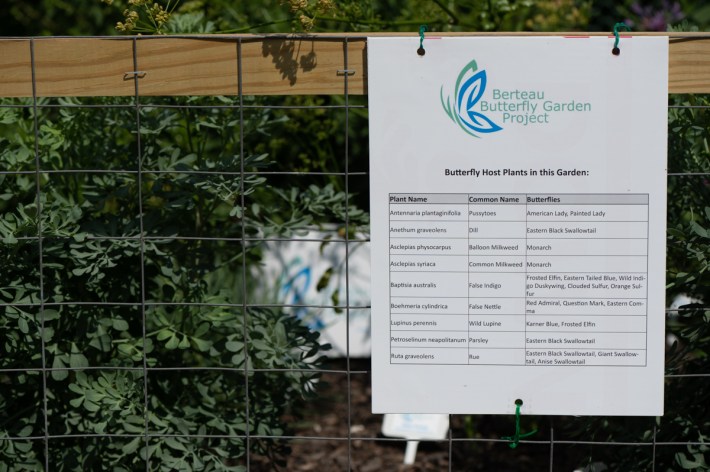 The garden features an array of perennial and annual native plants beloved by bumblebees, butterflies, caterpillars and other insects. Each plant has its own marker so people can learn its name and what insect it serves.
RELATED: Gardeners, Community Groups Working To Make Hyde Park A Destination For Generations Of Monarch Butterflies
"Lots of people have butterfly gardens with natives, but the thing we wanted to do was to make this initiative with an identity because that alters people's noticing of it. … 'What does this mean? Why does this have a name?'" Lietuvninkas said.
One plant present in the garden is the common rue, which is a host for black swallowtail butterflies. Its scientific name is Ruta graveolens, which reminds Lietuvninkas of her Lithuanian roots.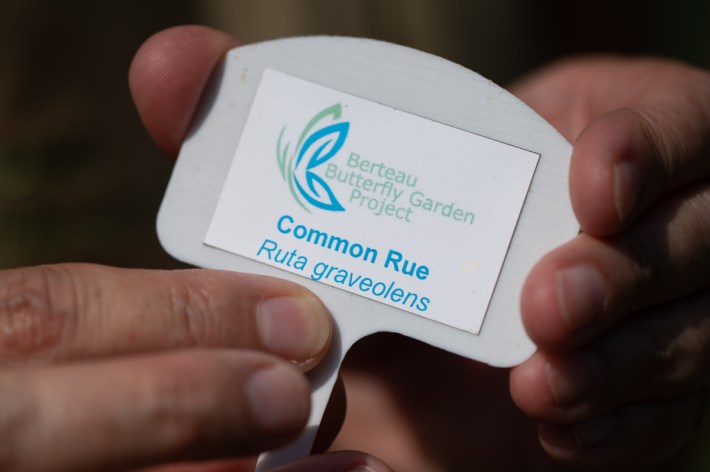 "I am named for this plant, so I have a real affinity for it," she said. "The fact that it's a host plant for the black swallowtails is really awesome."
The garden started in front of Lietuvninkas' house but has extended to the corner parkways of Berteau as part of the project's latest summer additions. Called Semper Pi, the butterfly gardens on four out of the six parkways have been joint efforts with about half of the block's neighbors, Lietuvninkas said.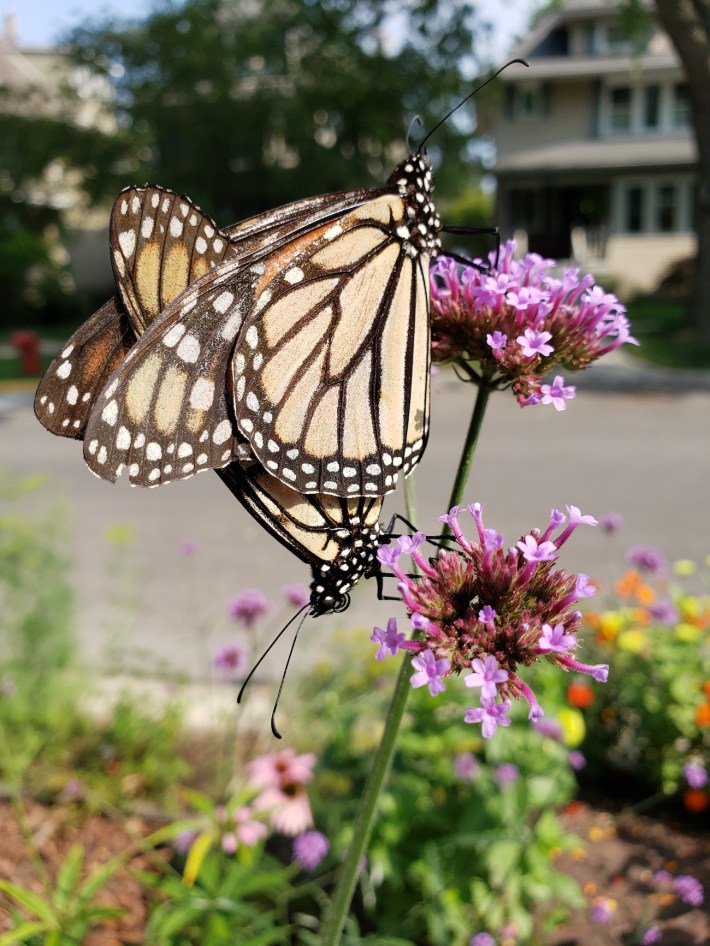 The Southwest corner garden at Lawler contains about 50 native plants, as well as signs and artwork of caterpillars and butterflies made by local children. Lietuvninkas said she would like to commission more artwork from children to enhance the gardens.
This season, Lietuvninkas said she's seen monarch butterflies, eastern tiger swallowtail and red admirals. Her neighbor has seen Karner blue butterflies, which are endangered, like monarchs.
While it was Lietuvninkas' idea to start the garden and bring attention to ways butterflies and other pollinators are vital for the ecosystem, she said expanding the garden and getting neighbors on board to help has been a joint effort from other gardeners on the block who also planted native plants and raised monarch butterflies.
"For me, this area of Portage Park, the neighbors really create community and know each other," she said. "One thing we do understand is you can't take that for granted and you have to nurture it."
Neighbors have shared native plants, water and time to make sure their block has an impact on the community, Lietuvninkas said.
Tracy Baldwin, who lives a few blocks away, walks her dog down the garden block and has been captivated by its growth over time.
"I have had the pleasure and joy of seeing it grow from dirt and little signs to a beautiful, blossoming butterfly garden," Baldwin said.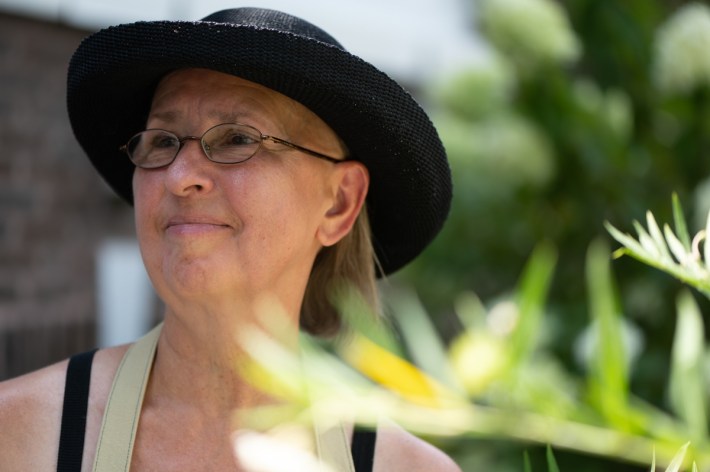 Baldwin is also the co-leader of the Girl Scout troop at St. John's Lutheran Church and School, 4939 W. Montrose Ave., which recently received an eco-advocacy grant from the Girl Scouts of Greater Chicago and Northwest Indiana to build a butterfly garden.
To prep the group for fall groundbreaking and planting, Baldwin recently brought them to Lietuvninkas' garden so they could learn tips and gain resources to make their own butterfly habitat.
"This brought it to life — having them see an actual butterfly garden in the neighborhood got them excited to get started," she said of the girls, ages 5-13.
The longtime Portage Park resident said the experience relayed the power of community and inspiration folks can have on each other, especially passing on skills to the next generation. She called the Berteau Butterfly Garden a "great example of how Chicago has some amazing neighbors."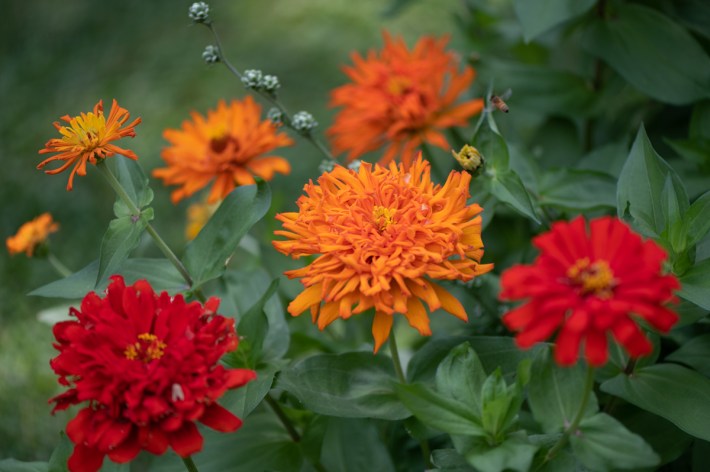 "We need more Rutas," she said. "She is so giving [and] such an inspiration. We all need to be more like Ruta and her [see that] group of neighbors can make a difference."
Lietuvninkas said the giving circle is mutual and creating the garden has been a learning experience — one that's made her feel closer to her community. She said she's met people in ways she didn't think possible when moving to the neighborhood eight years ago.
"When there is a shared effort and a common goal, it brings you closer together cause you are in it together," she said. "It makes me feel good that I'm affecting people and potentially affecting our environment."
More photos of the Berteau Butterfly Garden: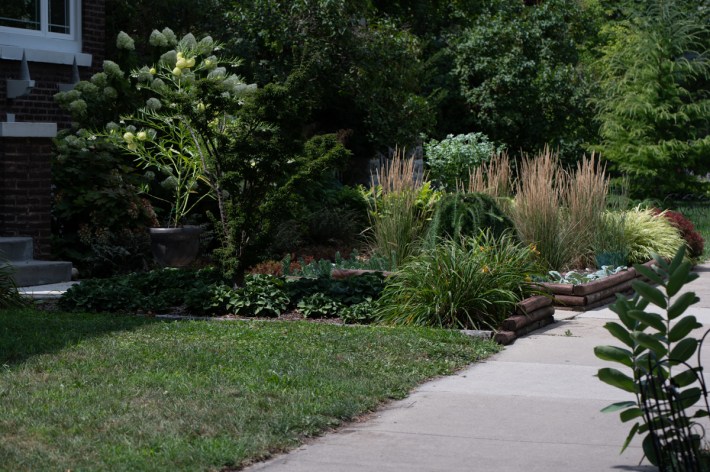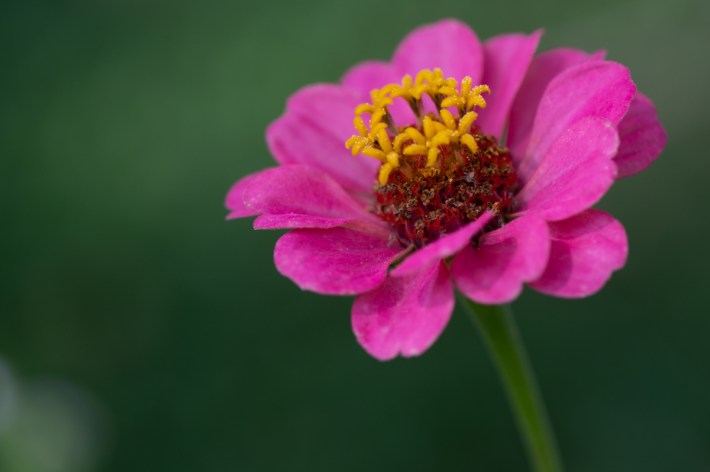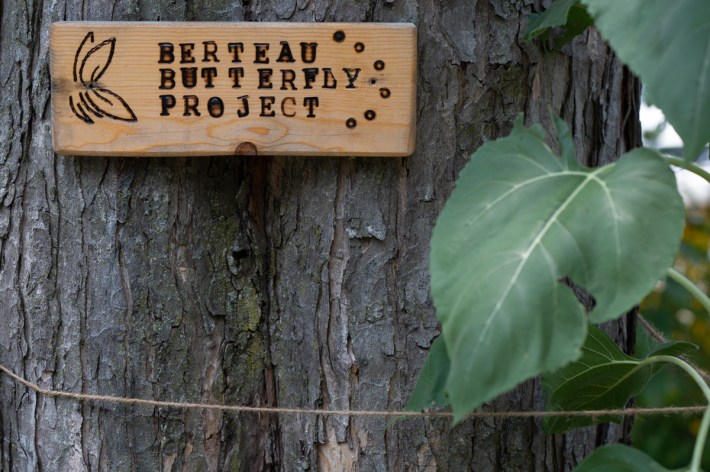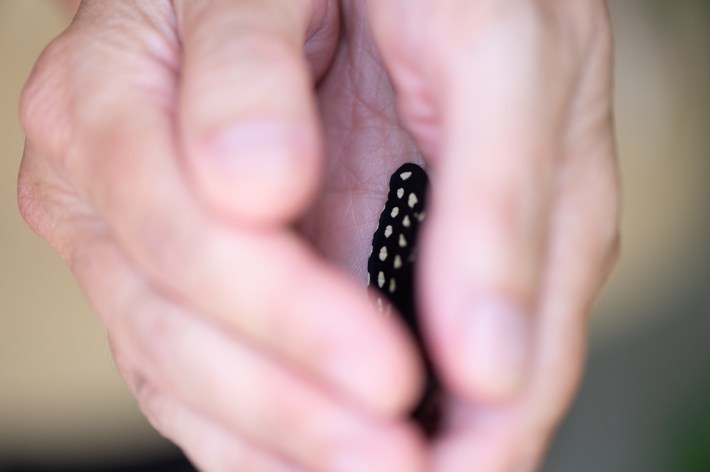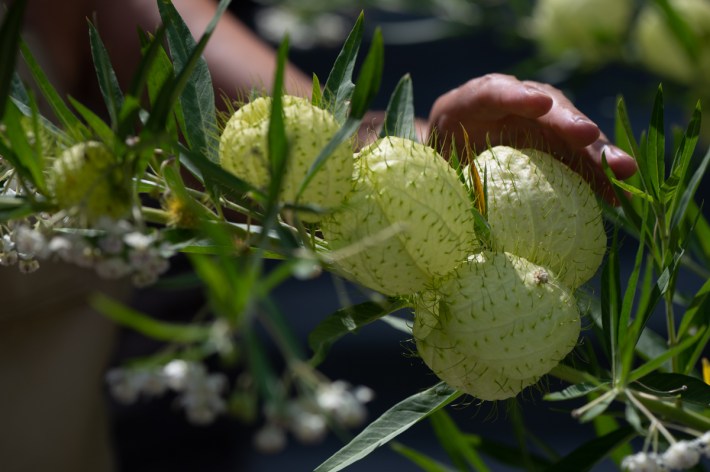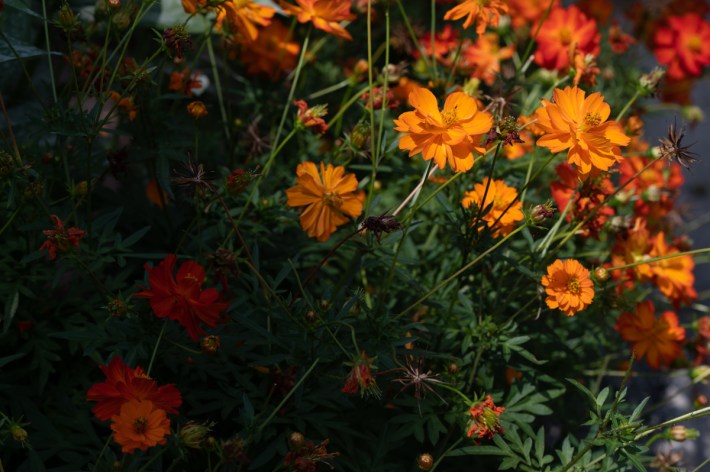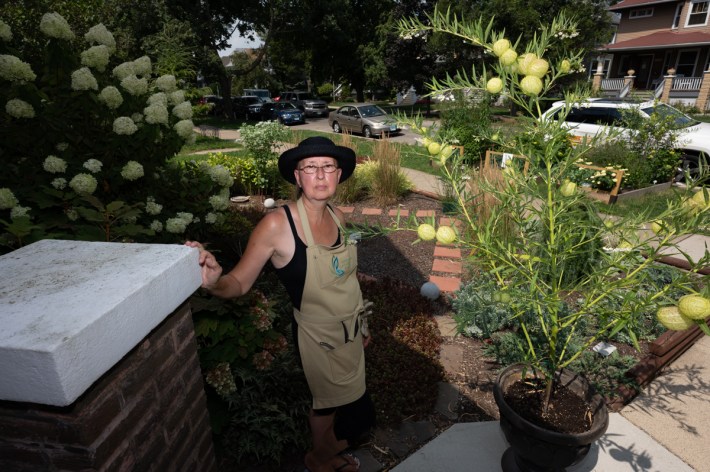 Subscribe to Block Club Chicago, an independent, 501(c)(3), journalist-run newsroom. Every dime we make funds reporting from Chicago's neighborhoods.
Already subscribe? Click here to support Block Club with a tax-deductible donation.
Listen to "It's All Good: A Block Club Chicago Podcast" here: