DOWNTOWN — Chicago may be the architecture capital of the United States — but that doesn't mean it's without unsightly buildings.
Mike McMains, of Tours With Mike, is highlighting some of that ugliness with his tongue-in-cheek Ugly Buildings Tour. It starts Friday, with McMains helping attendees see Chicago's best, worst buildings and understand why they're just so hideous.
The walking tour starts in the Riverpoint Plaza at Orleans and Merchandise Mart Plaza. It winds its way 1.5 miles through River North and River East, ending near Navy Pier at a beautiful park to cleanse the palate. McMains described it as an "educational roast" of some of Chicago's worst-designed buildings.
One of McMains' favorite ugly buildings on the tour is 55 W. Wacker Drive. The brutalist concrete building stands at a squat 15 floors and has towering 50-story buildings on its side. McMains lovingly calls it the Danny DeVito of architecture: It's short but stands proud and uncompromising next to its taller neighbors.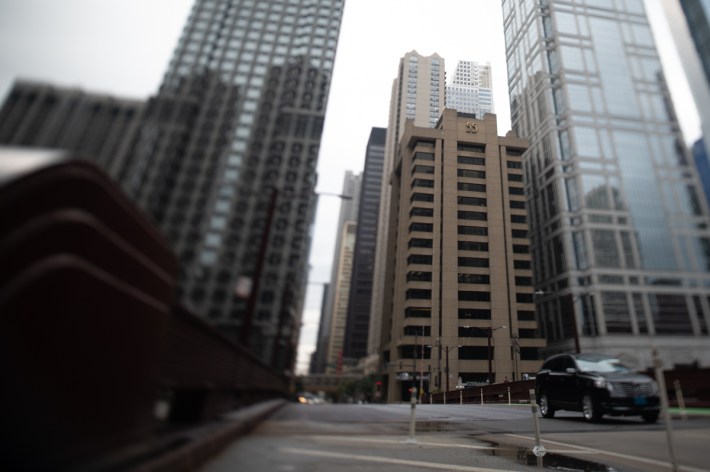 McMains likes the ugly building because of how it structurally interacts with 35 W. Wacker Drive. The neighboring office building — designed by Roche Dinkeloo — has a cornice line that matches the height of 55 W. Wacker. This was done deliberately because Dinkeloo knew his building would dwarf its neighbor, McMains said.
The playful nature of how these buildings interact with each other is part of what makes the uglier one so charming to him. 
"That's basically the equivalent of giving the Danny DeVito building a boop on the nose," McMains said.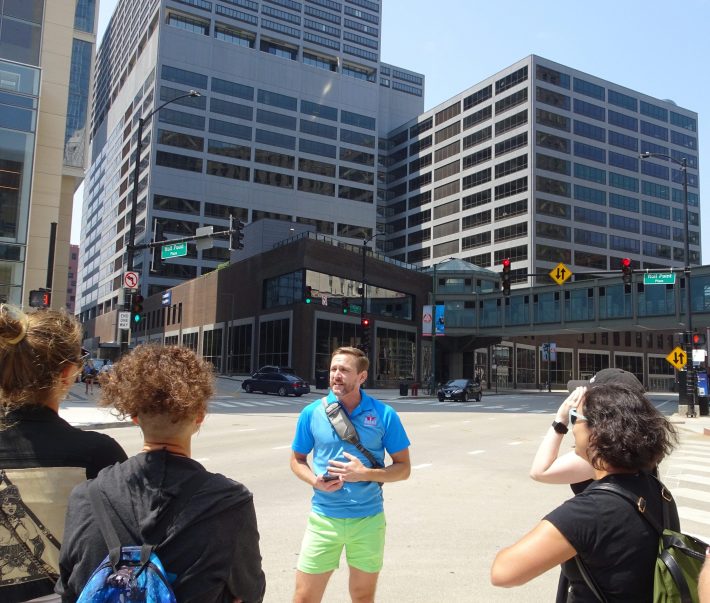 McMains' jabs at Chicago's eyesores are all in good fun. With the exception of Trump Tower — McMains said the former president's legacy is inextricably linked to the building's ugliness — he doesn't make fun of any of the people associated with buildings or rake their architects over the coals. Instead, McMains wants to humanize the buildings on his tour and open up a conversation about why they're ugly.
"I don't want ugly buildings to be torn down," McMains says.
But the tourguide does want people to know what makes ugly buildings uncomfortable to look at or unwelcoming at street-level. With this understanding, McMains hopes these buildings can be updated to be more conducive to modern life.
And beauty — or, in this case, ugliness — is in the eye of the beholder. At the end of each building stop, attendees get to weigh in on whether they think the building is ugly. Attendees can vote by giving a thumbs up or down, but McMains hopes to soon have reusable placards his guests can hold up a la beauty pageant scoring.
McMains has long loved Chicago's architecture.
"My entire professional life has been based around buildings," McMains said.
In 2000, McMains graduated from the University of Wisconsin-Madison with a degree in real estate, urban planning and finance. For 17 years, he worked in Chicago as a real estate investment professional and gradually became interested in the history and design behind the buildings he worked on. 
"I knew that they were pretty, but I didn't understand the design or the aesthetics that went into them," he said.
In 2005, McMains started going on architecture tours and was immediately hooked.
For the next 15 years, he volunteered as a docent in his spare time with the Chicago Architecture Center, giving tours of Chicago's most stunning buildings. The organization is Chicago's largest architecture tours organization, and becoming a docent isn't easy: It requires 10 weeks of intense study and instruction to get started.
McMains' passion for architecture tours eventually led to him quitting his real estate job in 2020 and striking out on his own with his business, Tours With Mike. He now offers virtual tours and three in-person tours, the newest of which is the Ugly Buildings Tour.
McMain's first Ugly Buildings tour is scheduled for 1 p.m. Aug 13. Attendees should wear comfortable shoes and be prepared for a lively discussion on aesthetics and lack thereof. Grab a spot on the Ugly Buildings tour or another of McMains' tours online.
Stops On The Ugly Buildings Tour:
• The Apparel Center, 350 N. Orleans St.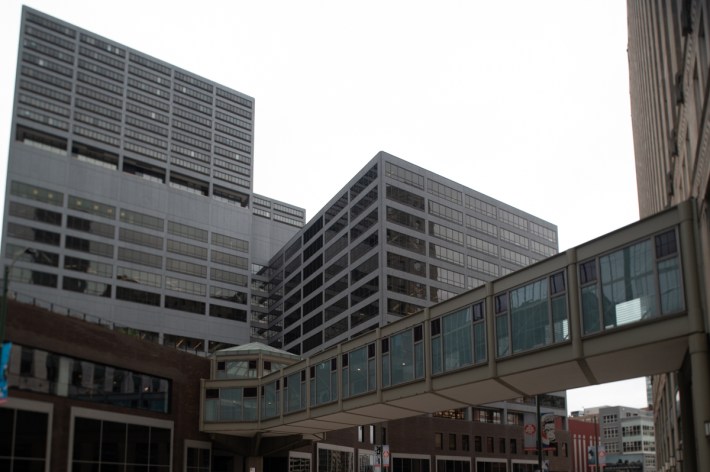 • The House of Blues, 329 S. Dearborn St.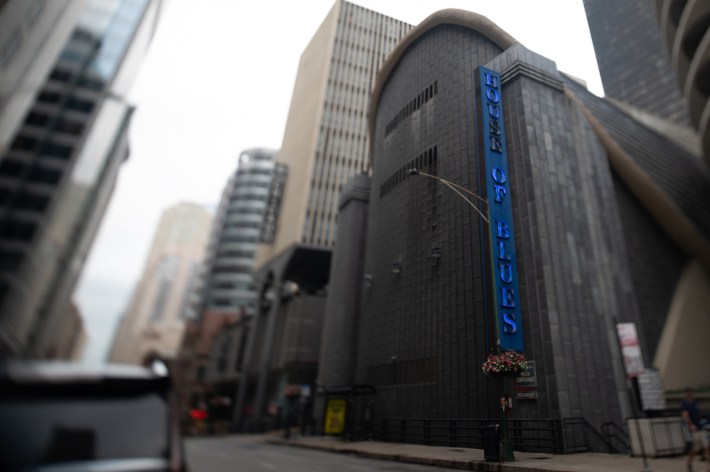 • 55 West Wacker Building, 55 W. Wacker Drive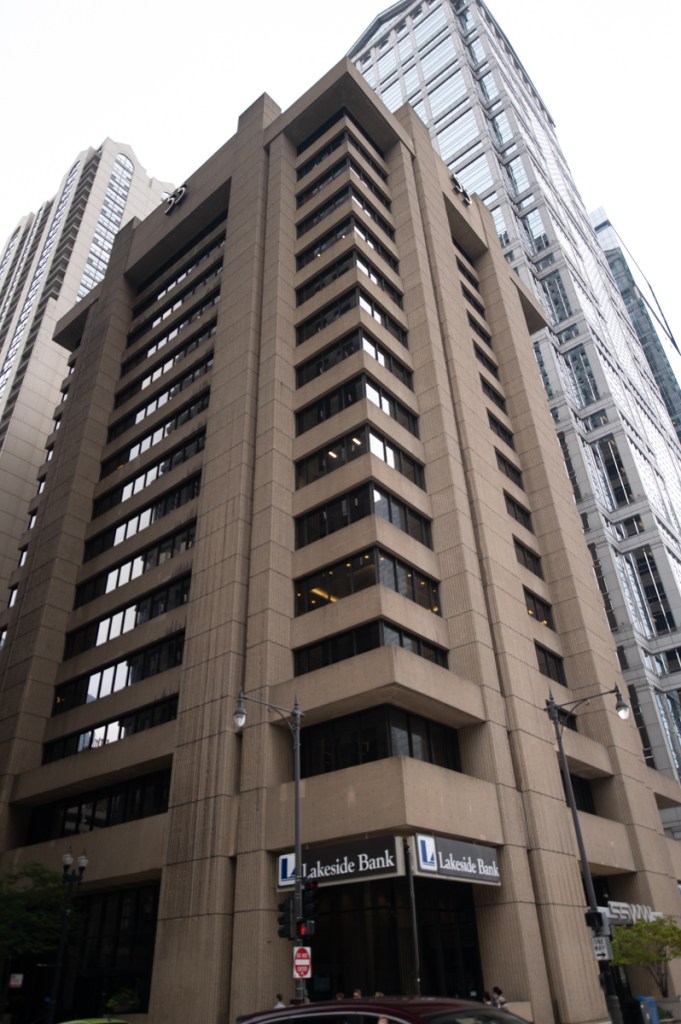 • Trump Tower, 401 S. Wabash Ave.

• EnV, 161 W. Kinzie St.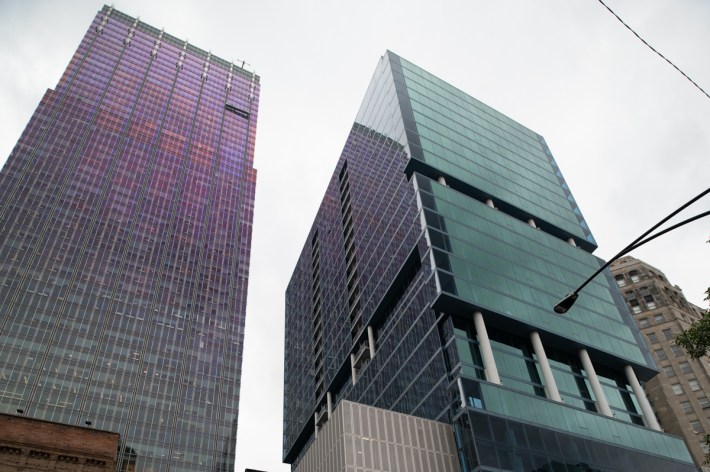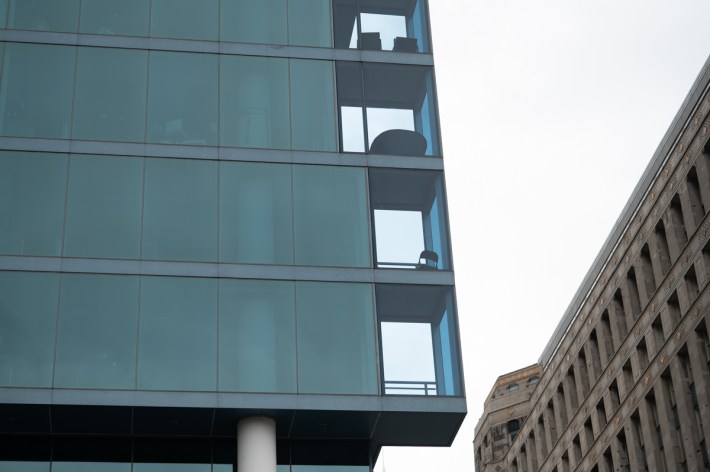 • Greenway Self Park, 58 W. Kinzie St.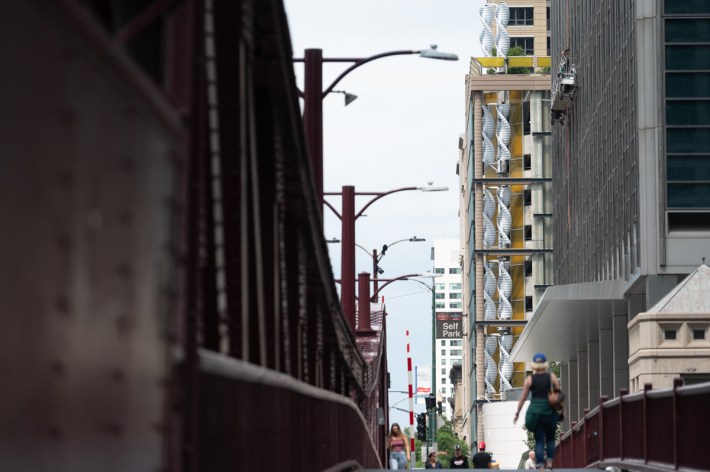 • State-Kinzie-Wabash Self Park, 401 N. State Ave.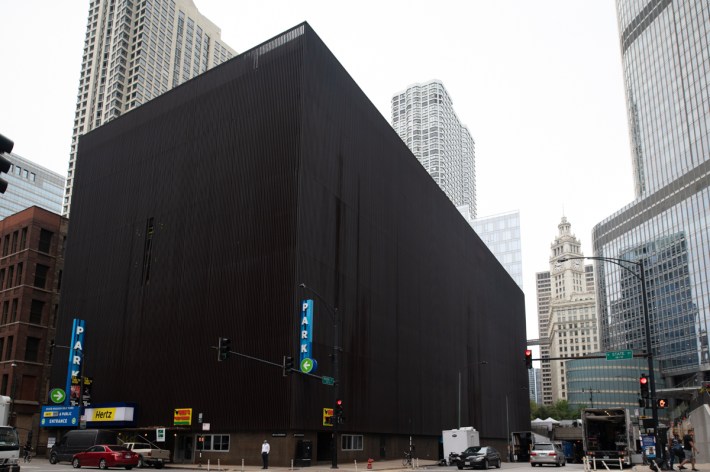 Subscribe to Block Club Chicago, an independent, 501(c)(3), journalist-run newsroom. Every dime we make funds reporting from Chicago's neighborhoods.
Already subscribe? Click here to support Block Club with a tax-deductible donation. 
Listen to "It's All Good: A Block Club Chicago Podcast" here: