CHICAGO — After being closed for more than a year, the live music industry is starting to crawl out from under the coronavirus pandemic.
But with the Delta variant threatening to re-impose restrictions in Chicago, local music venues and concert halls are mandating vaccinations, masks and other precautions to prevent further spread and keep their doors open.
At least 15 music venues in the city are requiring proof of vaccination for entry, including The Hideout, The Metro, The Empty Bottle, Thalia Hall and Lincoln Hall. Many venues also are asking for a negative coronavirus test, and some require masks to be worn during performances.
Many restaurants and bars also are demanding vaccinations and masks to keep staff and patrons safe.
Chicago health officials said last week there are no plans to impose a citywide vaccination mandate for entering certain businesses like the one New York City is implementing later this month. But with COVID-19 cases and hospitalizations rising — primarily among people who aren't vaccinated — the live music industry is not waiting for the city to act.
"It seems abundantly clear that we have to be part of the solution," said Robert Gomez, owner of Subterannean and Beat Kitchen. "The last thing we can allow to happen is going back to social distancing. That would kill our business. In a way, you feel like you're shooting darts in the dark. We're doing it alone."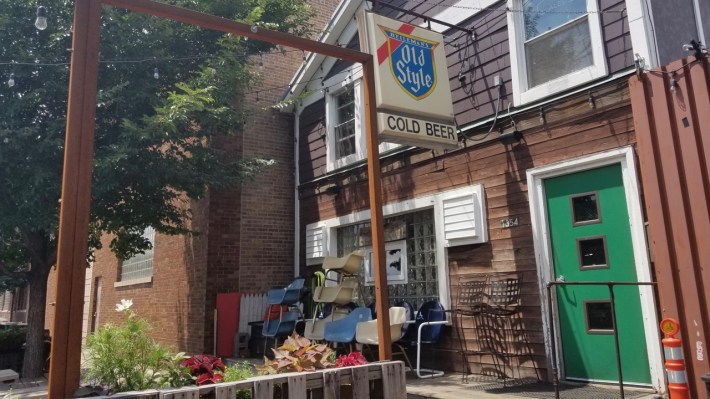 The pandemic nearly devastated the live performance industry, which was the first sector to close due to the pandemic — and the last to reopen.
Concert venues finally got a lifeline in the form of the $15 billion Save Our Stages program. After delays, the federal stimulus program supporting performance venues came through this summer, allowing businesses to pay backlogged expenses and reopen with precautions.
Avondale's Sleeping Village was one of the first venues to reopen this summer. When it resumed business in early June, a proof-of-vaccination policy was in place, but it was dropped in July as coronavirus cases plummeted, owner Billy Helmkamp said.
Now, the vaccination requirement is back at Sleeping Village. Fans must also wear masks during shows, Helmkamp said.
"People are trying to get ahead of this and are doing as much as they can to curb any uptick in cases so we don't go back into a full shutdown," he said. "As venues, we didn't sign up to lead the charge in public [health] safety, but we've been put in that position."
The Hideout in Bucktown reopened for live music in early July, but it has hosted its shows outdoors and required proof of vaccination plus masks when indoors.
Some venues, including Subterranean, Beat Kitchen and Thalia Hall, will start vaccination requirements Monday.
Other establishments, like Patio Theatre and Avondale Music Hall, don't plan to reopen until September. When they do, they will require proof of vaccination or a negative test, owner Chris Bauman said. The venues' mask policy will be dictated by local and federal guidelines closer to the opening, Bauman said.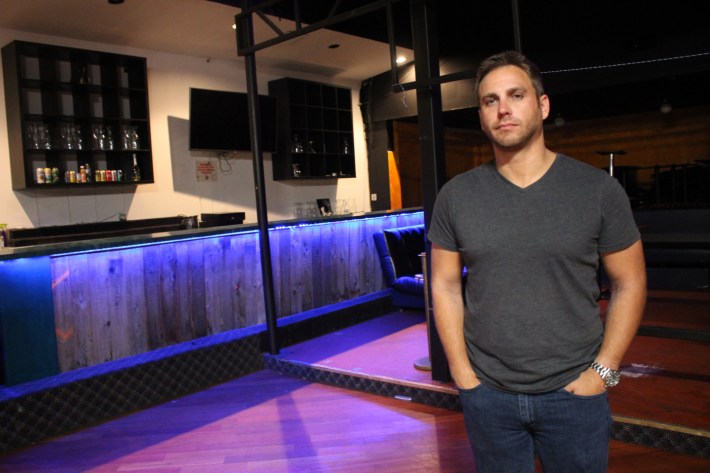 It has been mostly small, independent venues that have opened so far. The live music business is expected to ramp up further in the fall, when tours return to places big and small, including the United Center.
It was last fall when coronavirus cases surged again, delaying any possibility of live shows for another several months. For venue owners, another coronavirus-forced closure would be cataclysmic.
"We really hope that when we open our doors again, that it's permanent," Bauman said. "That's extremely important. If not, we're going to be looking at another extinction event. Some genres just don't work with 6 feet of separation. Any social distancing requirement would mean a shutdown for our industry. It would be catastrophic."
The silver lining is many concertgoers have accepted the requirements in stride. They, too, know what is at stake for live music in Chicago, Helmkamp said.
"I was frankly pretty shocked at how well it was followed," he said of the mask requirement. "The support has been overwhelming."
Block Club Chicago's coronavirus coverage is free for all readers. Block Club is an independent, 501(c)(3), journalist-run newsroom.
Subscribe to Block Club Chicago, an independent, 501(c)(3), journalist-run newsroom. Every dime we make funds reporting from Chicago's neighborhoods.
Already subscribe? Click here to support Block Club with a tax-deductible donation. 
Listen to "It's All Good: A Block Club Chicago Podcast" here: