ROGERS PARK — A city program creating outdoor spaces in 15 neighborhoods was meant to encourage residents to safely enjoy their communities during the pandemic this summer.
But with the height of the season over, most of them aren't installed, while two on the Far North Side are being hotly debated by neighbors and business owners.
The initiative, Chicago Alfresco, awarded $2.3 million in grants to organizations with plans to revitalize plazas and streets to expand outdoor dining, host community events and provide recreational spaces.
Several groups hope to open their outdoor spaces in mid- to late August but are still trying to get permits approved. Vanessa Irizarry, coordinating planner with the Chicago Department of Transportation, said some of the community spaces will come online before others "depending on levels of complexity" of the plan.
"The city is committed to supporting all of these efforts during this warm summer month," Irizarry said at a Rogers Park community meeting Monday.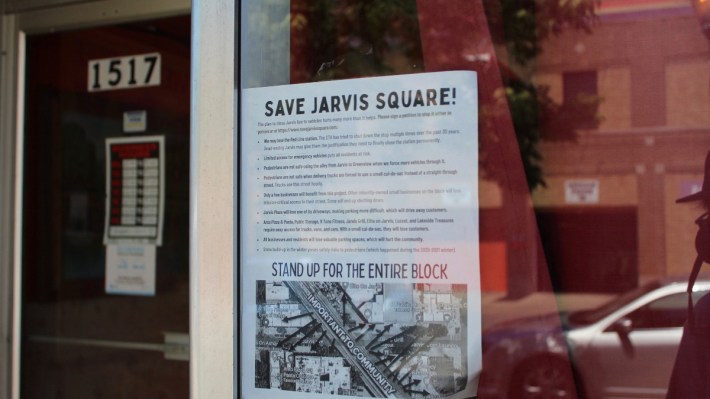 The first preview of the Chicago Alfresco program came in early June in Austin, where a children's choir's performance kicked off summer outdoor entertainment. South Chicago's Commercial Avenue will likely be the first community space to open, with plans to debut in mid-August.
Rogers Park will get two Chicago Alfresco areas, totaling a $250,000 investment. One of the areas will be new, while the other has existed in some form for a year.
One will close down the southbound lane of Glenwood Avenue between Morse and Lunt avenues. The street will be improved with decorative lighting, gazebos, public seating areas and a performance stage.
At Jarvis Square, the existing expanded outdoor dining program will be spruced up with lighting, a street mural, a shaded "parklet," curb ramps and more seating.
The soonest the areas will open would be the end of the month, Ald. Maria Hadden (49th) said.
"The program had a pretty quick turnaround," Hadden said. "While government is not always good at being nimble, I think the Department of Transportation and the other departments involved from the city of Chicago have done a pretty great job of trying something new and innovative. We're going to make it work."
Some local business owners said at a Monday community meeting they were caught off guard by news of the plans. While many neighbors and business are championing the spaces, some feel they're actually harming the businesses they are meant to benefit.
The Jarvis Square alfresco area will build off an already established outdoor dining area. The existing area debuted last summer, with the dining area taking over one lane of Jarvis while the south lane remained open to car traffic.
Businesses and patrons said diners and drivers sharing the road was unsafe, and city officials closed the road to car traffic in July 2020.
One year later, the new outdoor space has helped bring programs and special events to Rogers Park. But some Jarvis Square businesses say closing off traffic has hurt their livelihoods.
Horacio Martinez, owner of Jarvis Grill, is one of eight local businesses to sign a petition seeking to open a lane of traffic on Jarvis.
Jarvis Grill neighbors the expanded outdoor dining area, but Martinez said the space is of little use to him since most of his customers order takeout while on-the-go. With less car access to the restaurant, business has decreased, Martinez said.
"It affects me a lot," he said. "My customers are people working in the area, and they call to pick up. At first, they'd call to cancel the orders because they said 'I can't get through.'"
The issue of the closed street has stirred passionate debate in the community, with supporters saying new public plazas will become destinations that will boost businesses. Others say the plazas only help some businesses and could become logistical headaches.
The Jarvis Square outdoor area has already hosted craft fairs, exercise classes, movie nights and sports watching events.
Charmers Cafe co-owner Carrie Flynn said the Jarvis Square plan can be made to work for all involved. That includes the tenants of the neighboring strip mall, where the Charmers owners plan to open a retail store.
"There's no plaza anywhere that doesn't help nearby businesses," she said. "Nothing is ever ideal. We're willing to work with businesses to make sure this works."
Hadden said the Jarvis Square and Glenwood Avenue plazas will be tried for a year before they are reconsidered, even though permitting allows the sites to be open for three years.
"I don't think the process has been perfect. Some of it is because it's a new program," Hadden said at the community meeting. "There are so few opportunities to innovate and to take advantage of some of these city programs."
More meetings are coming with CDOT officials about the Glenwood Avenue alfresco site, Hadden said.
While the public plazas might create some headaches, new people-friendly places will ultimately benefit neighbors and businesses, said Belia Rodriguez, president of the Rogers Park Business Alliance's board of directors.
"When I go on vacation, if I see a plaza or people spot, that's where I go," she said. "The way I look at it is: When the tide rises, all boats rise."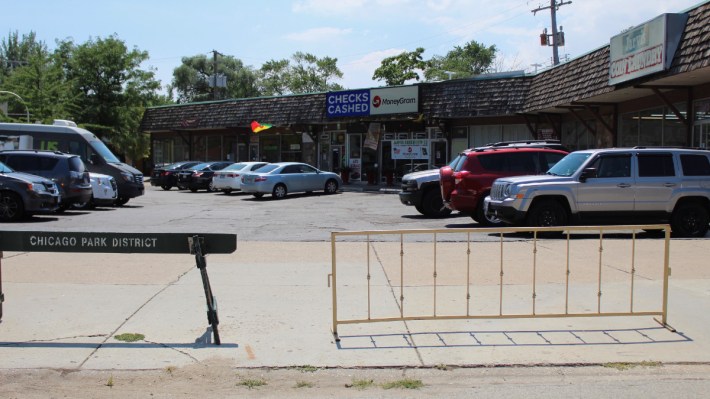 Subscribe to Block Club Chicago, an independent, 501(c)(3), journalist-run newsroom. Every dime we make funds reporting from Chicago's neighborhoods.
Already subscribe? Click here to support Block Club with a tax-deductible donation. 
Listen to "It's All Good: A Block Club Chicago Podcast" here: