UPTOWN — When June Merritt Thomas had to leave a bad marriage, she turned to Sarah's Circle and moved into an apartment at the organization's new housing development in Uptown.
"Since I've been here, I've had so much rest, so much peace," Merritt Thomas said. "Everything opened up for me, job-wise, everything. And the building is like none I've ever seen."
The six-story women's housing and services complex at Sheridan Road and Leland Avenue offers not only temporary shelter but also permanent housing, which Sarah's Circle leaders said is critical to breaking the cycle of homelessness for women. Now, they've got their sights set on a third facility to add even more apartments and resources in Uptown.
"We need the housing," Executive Director Kathy Ragnar said. "We can't end homelessness without having permanent housing for people with a history of homelessness."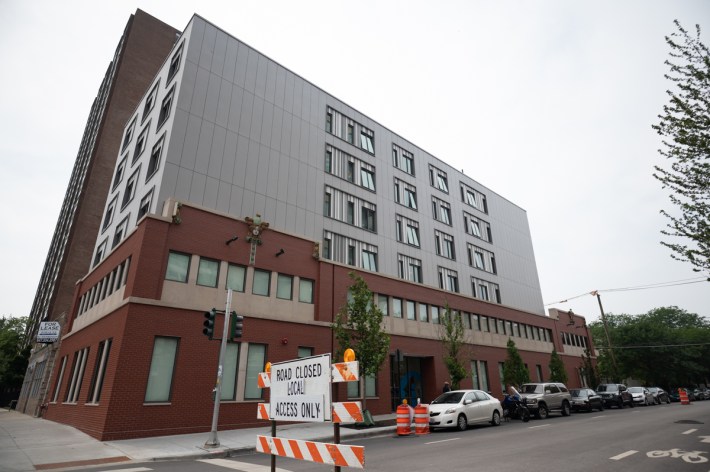 Since 1979, Sarah's Circle has assisted women facing homelessness, providing temporary housing, permanent affordable housing and social services. In recent years, those services have been centered out of the organizations building at 4838 N. Sheridan Road, with some services, like the shelter, outsourced to other buildings in the neighborhood.
But the new facility at 1005 W. Leland Ave. allows Sarah's Circle to concentrate its services under one roof while adding to its stock of housing options, Ragnar said.
The six-story facility has a 50-bed interim housing shelter plus 38 apartments. The building opened in January 2020, right before the pandemic swept into Chicago. Its interim shelter has 30 residents and is usually full, Ragnar said. Its 38 apartments are fully occupied.
On the first floor is Sarah's Circle's daytime program, which allows women facing homelessness to come in for a meal, a shower, access to computers and social services.
The 38 apartments are considered "permanent housing" in that women can stay there as long as they want and pay on a sliding scale only if they are employed, Ragnar said.
Merritt Thomas moved into one of the Sarah's Circle apartments in March. She didn't need to bring much beyond her own clothes and personal possessions, as the apartment was furnished and included kitchen appliances, silverware, linens and other household items. Merritt Thomas has made the place her own, bringing in a table that houses her collection of religious figurines.
"When I walked in, I cried," said Merritt Thomas, who had previously stayed in Sarah's Circle other facilities. "I couldn't ask for anything more."
More permanent housing is exactly what's needed to make a dent in Chicago's problem with homelessness, Ragnar said. There are overnight shelters providing temporary housing, but people will end up on the street if they don't have access to permanent housing, she said.
"There's a dire, dire lack" of affordable housing options, she said. "Housing is getting more and more expensive."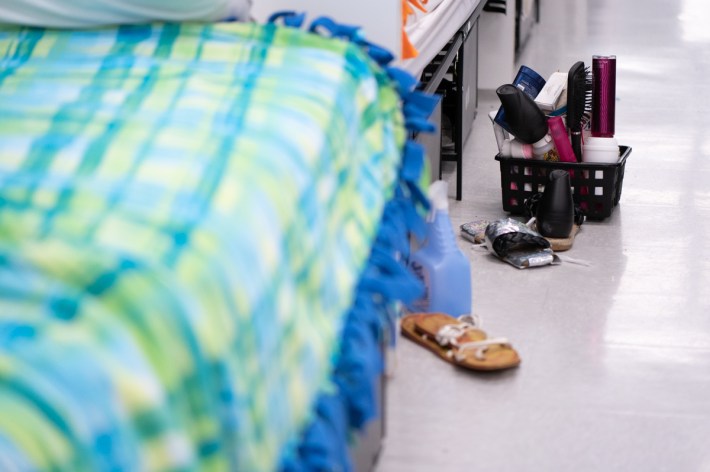 There are as many as 2,000 women a night experiencing homelessness in Chicago, according to Sarah's Circle.
To cut down on that, Sarah's Circle is planning a third facility at 4737 N. Sheridan Road with 28 apartments, employment services and office space.
Sarah's Circle's building expansion, though long in the works, has been aided by a $14 million anonymous grant and assistance from a controversial local development. Firms like Mayer Brown law firm and Perkins & Will have provided pro-bono architecture work for Sarah's Circle since 2009.
The women's services group will receive $3.1 million from Lincoln Property Company, the national development firm that just won approval to build a 314-unit apartment complex on a Weiss Hospital parking lot. The development's approval process included heated debate about affordable housing in Uptown, and Sarah's Circle was often mentioned in the tense conversations.
To lessen its on-site affordable unit requirement, Lincoln Property instead paid $3.1 million in "in-lieu fees" to Sarah's Circle. The deal was unique among development agreements in the city, as such payments usually go to city-controlled housing funds.
Routing the payment directly to Sarah's Circle allowed the organization to realize its plans for a third building in Uptown, Ald. James Cappleman (46th) and other supporters of the Weiss project said. Opponents of the project, and even some with the city's Plan Commission, said tying Sarah's Circle's project to a controversial development was not constructive.
"We don't need to take from one opportunity to give to another," Plan Commission member Guacolda Reyes said.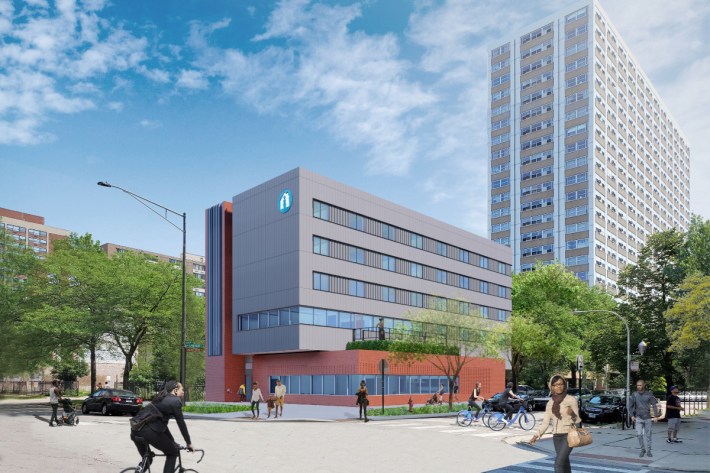 Sarah's Circle's upcoming building project was never contingent on the Weiss developer's money, Ragnar said. The city previously committed $4 million to the project from various sources, including tax credits, she said. Plus, Sarah's Circle still has money from its $14 million grant, and it does plan to fundraise.
But getting the money from Lincoln Property might make the next project move faster, Ragnar said. For example, Sarah's Circle will now likely not have to apply for tax incremental financing, which has an involved application and approval process. Sarah's Circle's new building on Leland was stalled for years after the organization was denied funding from the Illinois Housing Development Authority in 2017.
"It does make it faster," Ragnar said. "We can't dictate what pot of money we get from the city."
Sarah's Circle has bought a portion of the parking lot at 4737 N. Sheridan Road and will put out a request for construction bids for the facility in the next few weeks, said Chris Hale, principal at Perkins & Will, which designed the facility and is helping with the construction.
The building could break ground in early 2022 and be move-in ready by early 2023, Hale said.
There will be plenty of need for housing services for people experiencing homelessness in 2023, Ragnar said. With the pandemic still raging and an eviction moratorium scheduled to end this fall, the question is: How much more affordable housing will be needed?
One thing's for sure, Ragnar said: The need for services like Sarah's Circle is unlikely to decrease.
"We're already talking a fourth building," Ragnar said.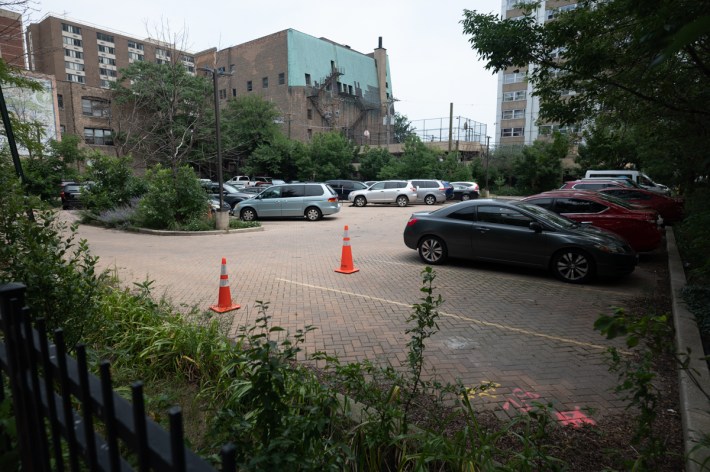 Subscribe to Block Club Chicago, an independent, 501(c)(3), journalist-run newsroom. Every dime we make funds reporting from Chicago's neighborhoods.
Already subscribe? Click here to support Block Club with a tax-deductible donation. 
Listen to "It's All Good: A Block Club Chicago Podcast" here: